What is The Power Program®?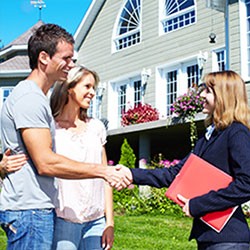 The POWER Program® is about you. It's about bringing your skills and abilities to a level you never thought possible. Most successful business people have a coach, perhaps several, to help them achieve greatness. Albert Einstein said, "We cannot solve our problems with the same thinking we used when we created them." That is the power of coaching… to help you learn new ways of thinking about your business, helping you break through the ceiling of production you may be hitting.
The POWER Program® is about skill. Unlike other real estate coaching programs that focus mainly on accountability, or spending more money on self-promotional items, The POWER Agent Program® is about improving your interactions with buyers and sellers – and finding out what they're really committed to, so you can help them achieve exactly that. Darryl's philosophy has always been to "serve … not sell".
The POWER Program® is about results. For the last 25 years Darryl has been helping agents double their production over their previous year. The POWER Agent Program is based on Darryl's bestselling book, How to Become a Power Agent in Real Estate. Each month Darryl will be your personal coach to help you with whatever issue you may be having. Whether it's how to manage your business, handle an objection, increases your sales effectiveness or just to have balance in your life, Darryl will give you the information you need to have a breakthrough in that area.
---
What is a Power Agent®?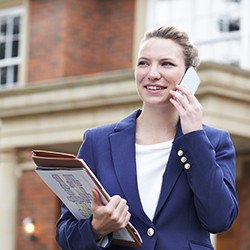 Power Agents® are committed to SERVING, NOT SELLING.  It's a real balancing act for salespeople to help their clients and customers with their needs, while at the same time taking care of their own family by generating income. Power Agents® recognize Zig Ziglar's philosophy in life: "You can have everything in life you want if you'll just help enough other people get what they want."
Power Agents® do not CLOSE people, they COACH. No one sells or buys a home for no reason. They do it because they are committed to accomplishing the next level in their life. They may need a bigger home because their family is expanding, perhaps they have a job transfer, or perhaps they are downsizing because their current home is too expensive or too much house for their needs. Power Agents® understand their job is not to just help sell or buy a house, but to help people get to that next level. Power Agents® recognize that they have the means to help change people's lives. Therefore, they understand how important it is to find out what a person's ultimate goal is and COACH them on how to accomplish that goal.
Power Agents® are committed to MASTERY. Becoming a master at anything takes an understanding that everything is an opportunity to learn. Warren Buffet says, "Success is the worst teacher because you only learn from your mistakes". Power Agents® don't get frustrated when they make a mistake or don't get the result they wanted. They recognize it as an opportunity to learn and improve their skills.
Power Agents® don't memorize SCRIPTS. When a salesperson tries to use scripts, there is something that feels inauthentic because they are not being themselves. They're using someone else's words and not their own. It's also a distraction. At the very time you're supposed to be connecting with another person, you're trying to remember the script and what you're going to say when the other person finishes talking. Power Agents® use an approach that is one of Darryl's signature techniques that give a Power Agent the ability to use their own words and talk from the heart. It's called human-being, not human-doing, and power Agents are natural at BEING and NOT DOING.
---
You'll LOVE Being a POWER Agent®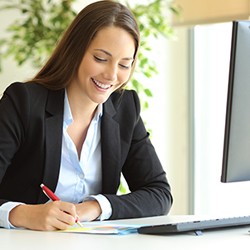 The value of this membership far exceeds its low monthly price of only $27 a month! And your membership is on a month-to-month basis ... so, there's no long-term obligation to stay in the program if you feel it's not for you!
Here are just SOME of the topics discussed on each weekly coaching call:
How to improve your skills to call FSBOs and Expireds
How to design a Personal Business Plan to help you stay focused
How to use the prospecting and self-promotion techniques that will bring you more business than ever before
How to create and use systems which will keep you more organized
How to take advantage of the most current and advanced Listing and Selling techniques that work in your market!
What You Receive as a POWER Agent®
Access to our WEEKLY, LIVE "POWER HOUR" calls
Live calls EVERY MONDAY on which Darryl will cover different aspects of the real estate business. He'll go in-depth into the challenges you may be facing and how to OVERCOME those challenges in today's market. He'll teach you to not only overcome them but to surpass them to achieve COLOSSAL SUCCESS in your business!
Each WEEK Darryl will be your personal coach to help you with whatever issue you may be having. Whether it's how to manage your business, handle an objection, increase your sales effectiveness or just to have balance in your life, Darryl will give you the information you need to have a breakthrough in that area.
Dedicated Power Agent® website with a plethora of support material
The Power Agent® website is loaded with learning tools such as previous audio recordings, forms, checklists, etc. These items if bought separately would cost thousands of dollars, but as a Power Agent®, you have access to them at no charge. Watch for new and exciting tools and information added regularly!
Website Archives Section
In addition to the Classroom materials, The Power Program website contains recording and transcripts of over 12 months past interviews and the Inner Circle Newsletter, audio interviews, and Power Hour calls with Darryl. These archives alone house enough information to change the core of any business.
Monthly Digital Power Agent Magazine
Filled with visual tools guaranteed to enhance your listing or selling presentations. The Power Agent® Magazine is loaded with sample ads, dialogues, news articles, graphs, etc. (to use on listing and buyer appointments), and systems to keep your business running smoothly, and SO MUCH MORE.
Monthly Interview of Nationally Top Producing Agents
Sharing their trade secrets and the tools that keep their business alive and thriving. Darryl conducts in-depth interviews with the nation's Top Agents each month. These agents have been through their share of ups and downs, and have figured out what WORKS in today's market. Learn their secrets without making their mistakes – take advantage of their knowledge and start making a six-figure-plus income in the current market. Each one has their own special ingredient to share, from cities nationwide, and they will share with YOU their formulas of success.
Recommended Power Vendor & Resource Directory
There are so many company agents can work with to help grow their business, it can become overwhelming and confusing. Darryl has personally checked out these companies and believes these are the some of the best companies out there, making it so much easier for you to pick a company to help grow your business.
Access to Our Members-Only Facebook Group POWER Agents of Real Estate
Here you have a chance to interact with other Power Agents, as well as Darryl, through social media. Throughout the month, Darryl also shares links to up-to-the-minute articles or news about real estate. There are often uploads of bonus files, too!
Access to a FREE Trial of The RedX Prospecting System
The RedX – the Number One Expired, FSBO, and Pre-Foreclosure lead generation company. Using Darryl's special promo code (exclusive to his students and Power Agents) you will have your initial set-up fee waived and get 30 days of free access to quality prospecting leads. This alone is a $389 value. (*Only for new customers to RedX.)
50% discount on all of Darryl's learning CDs
As a Power Agent you are entitled to half off all of the titles from Darryl's Complete Real Estate Mastery Program.
The Power Agent® Logo & What It Means

As a member of the Power Agent Program, you have the right to use the registered trademark logo. There was a lot of thought and effort put into this logo and we would like to explain to you the meaning behind it.
The "A" – The "A" obviously stands for agent, but you'll notice that it looks similar to a house. The reason is that a Power Agent is one with the transaction. A Power Agent is essential to helping sellers and buyers get to their next level in their lives. The "A" also could look a little like an emblem from Star Trek (for all those Trekkies). For us, this represents the future of possibility for an agent.
The Open "P" – The "P" obviously stands for the word power, but you will notice that the "P" is open, not closed. The reason for this is to show an openness to what's possible in a Power Agent's career, and in their personal lives. You'll also notice that the "P" is wrapping around the "A". As stated earlier, because the "A" can also be seen as a house, the Power we give to buyers and sellers comes from our ability to comfort them, like a blanket, embracing their needs, supporting the transaction, and helping their dreams come true.
The Arch Line Under Agent – At Darryl Davis Seminars, our commitment is to help people design a life worth smiling about, so the arch represents a smile. The reason why we have it under the word agent is that our focus is on our Power Agents having a career worth smiling about.
The use of the Power Agent logo is for members only. Power Agent is a Registered trademark of Darryl Davis Seminars, only members in good standing of The Power Program are free to use the logo in their real estate advertising.