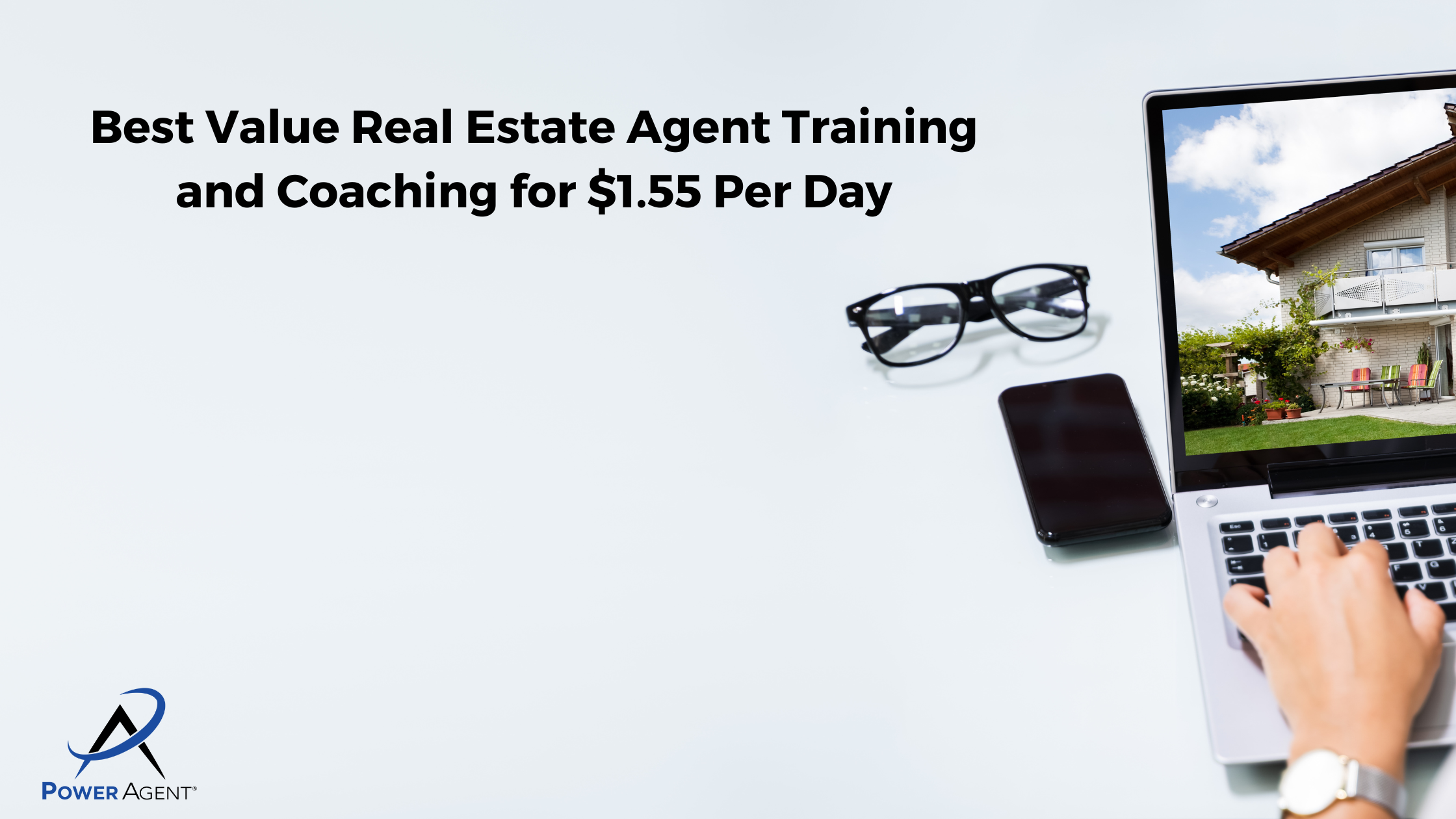 February 3, 2022
Best Value Real Estate Agent Training and Coaching for $1.55 Per Day
When Real Estate Agents Are Looking for Real Estate Training and Coaching – They Want Value and Results. We're bringing that to the table for agents at every stage of their real estate careers!
So, today, we decided to have a little fun with our readers. We shared a little bit about us, what we do, and how transformational we believe our coaching program is…by spotlighting a whole bunch of things that cost more than our membership but won't do a thing towards helping you build a career like we can! May we present…
47 Things That Cost More Per Day Than the Power Agent® Program and Won't Get You a Single Listing or Sale
This is probably the most fun we've ever had doing research for a blog. It's also one of the rare times in our lives that we've thought of math as our friend.
The Smile Squad came up with the idea of finding things that cost more than a day of membership in the Power Agent® Program which, for just $47 per month, is a real estate training and coaching program that includes: 
A robust classroom packed with more than 600 real estate marketing tools, checklists, training modules, and more 

 

A powerful  real estate referral directory

 

WEEKLY hot topic real estate training

 

WEEKLY real estate coaching

calls 

MONTHLY Brainstorming sessions with hundreds of members from top producers to brokers to even new real estate agents sharing ideas that are working

A mentoring group of like-minded, service-focused agents across North America

 

A Squad of support team members

 

And dare we say it, the funniest, and yet super strategic best real estate coach in the industry, Darryl Davis

 
Now, comes the math!
We had some math to work out first. So, we dusted off our calculators and broke down the average cost of a Power Agent® membership per day, and here's what we came up with: 
At $47 per month, a membership with the Power Agent® Program costs an average of $1.55 a day. ($1.54 in a leap year.) Even less than that, the cost of the New Member $5 30-day trial for the Power Agent® program breaks down to only $0.17 a day!
We've had more than a few Power Agents® say to their colleagues perched on the decision-making fence of whether to try the program or not, "What's there to think about? At $5, the Power Program® is less than a cup of coffee!"  
While that's true, we thought we could come up with a broader list than just the one hot, glorious beverage that sustains our daily lives. 
Inspired by our $47 price point for the program, we settled in to find 47 items that cost more than the price of a day in the Power Agent® real estate training and coaching Program. 
We found some pretty interesting comparisons and discovered a few things too! Like we really shouldn't research lists like this so close to lunchtime… 
The Daily Cost of the Power Agent® Real Estate and Coaching Program costs less than: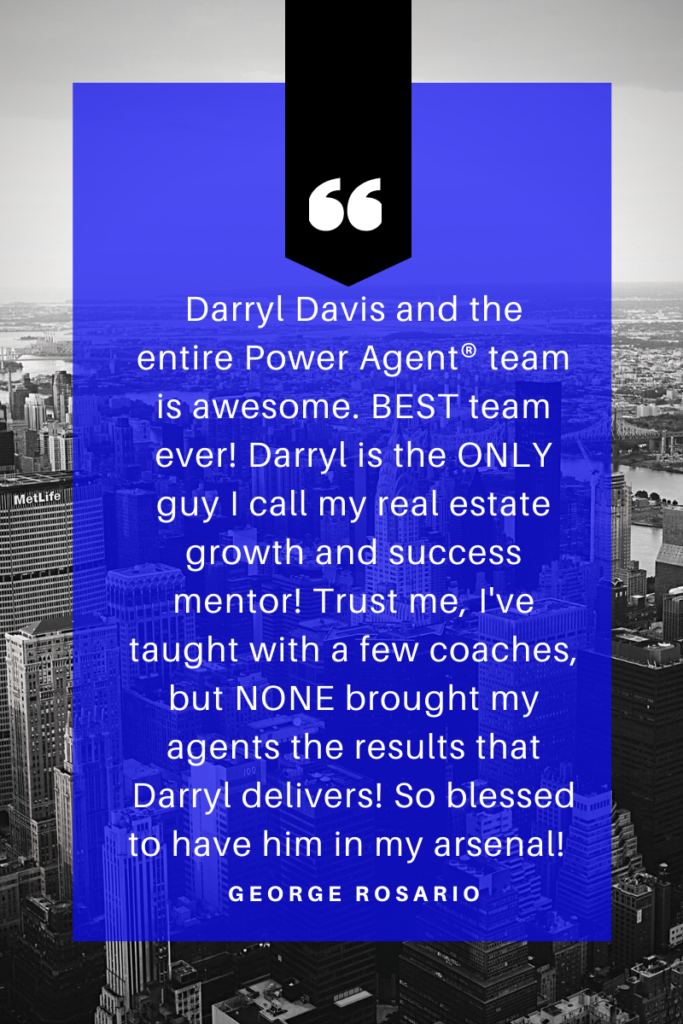 Now, listen – we're not knocking any of the items above. Certainly, some are gems for your morning commute, others pantry staples, kid-calmers, fast-food drive-through gastric experiences, and definitely a few items that I dare you not to find rolling around in the car somewhere. (We're eyeing you lip balm, gum, and hair ties!) 
Now, you may be thinking I NEED some of these things, want them at the very least, and frankly, we're all probably a little hungry if we're honest.  
Big Question: 
We challenge you to look beyond the fountain drinks, French fries, and even that king-sized Snickers and ask yourself, are any of those things going to move the needle on your real estate career? 
Crack the code on time management? 

 

Choose a farm area that will yield a high rate of return?

 

Have customizable buyer's guides, seller's guides, flyers, posters, letters, and more?

 

Make you feel good about what you do for a living when you bounce out of bed in the morning?

 

Are they going to help you with the stress that can come from being a new agent?
Probably not. But we can
.
We can totally do all of that and more!
Like how to achieve your real estate goals!  We can help you do that.
How to become a real estate success story? Yep. We've got that covered.
How to feel more authentic, less salesy, more connected on every appointment with sellers or buyers? No problem!
How to create customers for life that become part of a sustainable real estate referral stream just like top producers do? Yep. We can do that too!
AND you can try it first for an entire 30-days for just that cup of coffee price of $5!
Then, it's just $1.55 a day ($1.54 in a leap year) to tap into everything you need to build a strong, sustainable real estate business with coaching and mentoring, training and tools, and a whole support squad that wakes up every day committed to making sure you and all our members have more to smile about. 
You, your career, your family's financial freedom – that's all worth an investment of $1.55 a day, don't you think? 
A quick peek at our coaching competitors' pricing and you're looking at monthly rates of: $1299 (plus a $500 set up fee), $650, $499, $99, $1010, $650, $497, $649 – just to choose a few.  
Yikes – those are going to cost you way more than a latte to try things out, and we can 100% guarantee you won't have as much fun.  
Around here we like to laugh. We know the connection between laughing and learning. We've seen the bottom-line results agents get in their business when they've got all the tools that they need in one, big, fun, easy-to-navigate classroom and they have the plan they can work from a coach that they trust to level up their business in ways they never even dreamed possible.  
Power Agents®, you already know you've got something special, and I'm sure you've heard Gale talk about how the Classroom is like "Christmas in a Box" because there are so many real estate coaching and real estate training tools for you and we just keep adding more! Head to your Classroom now to see what's new!  
Not a Power Agent® yet? No worries! Skip the soda, or the pack of gum from the list above and try us on for just $5 to get all-access to everything in the classroom, a real estate coach who cares, the real estate training you can count on, and a Smile Squad that has your back!  
---

Tap Into the Best Real Estate Coaching and Training in the  Business today for Just Five Dollars!