THE POWER PROGRAM® ENTERPRISE EDITION FOR BROKERAGES
Working Together to Help Agents Succeed and Organizations Thrive
Helping agents thrive and delivering to them the highest quality training and tools is something your organization and mine have in common.
Many brokers are eager to find new ways to help their agents increase listing INVENTORY, and develop necessary skills for a constantly changing market.
Introducing the Enterprise Edition of our results-producing POWER AGENT PROGRAM® for Brokerages.
WHAT IS THE POWER PROGRAM? 
The Power Agent Program® is the coaching, marketing, and training platform that helps real estate professionals take their lives and careers to their Next Level®. In fact, Power Agents® generate, on average, an additional $33,502.22 over their previous year. 
With a focus on …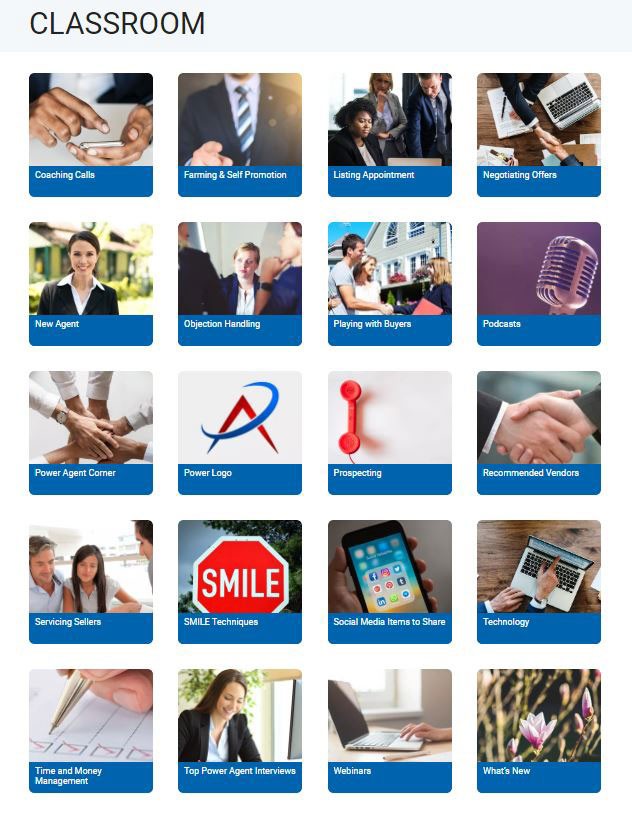 skill-building
live coaching and webinar training
done-for-you marketing tools
smart strategies
inspired mindset solutions
teaching agents to COACH not close
teaching agents to SERVE not sell
Darryl Davis helps agents design lives – and careers – worth SMILING about! This empowering program takes agents OFF the commission roller coaster and helps them to develop financial breakthrough success, a stronger bottom line, a referral base they can count on -- and have a whole lot less stress in the process.
Completely online – Agents can take their tools on the go to match today's busy real estate professional's lifestyle.
First, agents get hooked on the positive energy and forward focus that their new coach, Darryl Davis shares in this system. It's downright CONTAGIOUS. They'll laugh as they're learning – and they'll love what they're doing! His goal is to help EVERY agent design a life and career worth SMILING about. It's the foundation of this entire coaching, training, and marketing system.
WHAT DO THEY GET AS A POWER AGENT?
WEEKLY Live Coaching Power Hour Calls. Not your average group coaching call. On Darryl's monthly POWER HOURS – agents get to call in and talk to Darryl live. It's a fun experience, and one where questions are answered, progress is made, problems are solved, and new tools are creating on the spot!
MONTHLY Live Webinars on today's hottest, and most requested real estate topics.
A comprehensive Classroom filled with 100's of Done-for-You Marketing Tools. Plus, we add 5-10 new tools each month! Our industry is moving at the speed of light. Creating marketing tools and collateral material agents need to keep up is often the first thing that slips through the cracks for agents. We do the work for you – so you can focus on what YOU do best – listing and selling.
New Training Tools Each Month. Think eBooks, training videos, checklists, dialogues, insights, and more ensure that agents are always tapped into the most up-to-the-market training they need to compete like rock stars and realize their full potential
Weekly Blogs and Newsletters. Filled with strategies, solutions, and downloads that makes sense for the kind of business that beefs up your bottom line. It's our way of connecting weekly with the timely insights you need to charge into the week with the tools that make a difference.
Access to our Member's Only Facebook Group. These folks are the best! Like-minded professionals. Willing to share. Insights, tools, training, and links that make sense dropped in daily. Join the community!!
A Trusted Resource Library. Agents need resources. Vendors. Help. Doing the homework to figure out who to work with and why takes time agents don't have. That's why we do it for you!
WHAT DOES YOUR ORGANIZATION GET? 
WEEKLY hands-on, problem-solving, strategy-delivering live coaching
All access to our content-rich, results-producing monthly coaching and training program to your membership that is designed to help them drive productivity and profitability.
A company-specific webinar twice per year specifically for your team the timely topics of your choice
A reduced membership fee (a $5 savings per member)
Monthly accounting of your membership participation.
HOW DOES IT WORK?
Your organization enrolls a minimum of 75 agents into the Power Program (we can provide company-specific registration link, onboard your team members via a CSV file, or a combination of the two)
Your organization provides a centralized billing credit card for all team members (most brokers recoup all or part of this expense from their agents)
We provide your company FREE quarterly webinars just for your agents on a list of timely topics
We provide you with a monthly accounting of all team members registered through your affiliate link 
WHAT DOES THIS DO FOR YOUR TEAM?
Weekly, power coaching for your team members for less than a dollar a day
Peace of mind knowing your team members have access to up-to-the-market marketing and training tools
Consistency - getting your agents all on the same page with the same tools and coaching helps retention and increases productivity
Live monthly webinar training plus quarterly webinar training
Great recruiting opportunity - prospects will have weekly coaching and training with an international speaker and coach
More about your speaker and coach, Darryl Davis, CSP.
When your membership is laughing and listening, they're learning. With the delivery of an entertainer and comedian -- and the message, methods, and proven systems of lifelong teacher and trainer -- Darryl brings the best tools, techniques, strategies and SKILL builders in the industry to your audience. He'll teach them to get more bottom-line results. He'll ensure they walk away with the tools they need to feel more confident, competent and have a renewed excitement for what they do. And he'll help them make the mental and behavioral shifts necessary to truly design lives and careers worth smiling about.  When that happens? They win. You win. And your organization wins.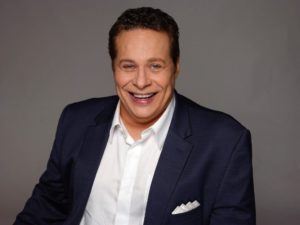 WHO IS DARRYL DAVIS?
Bestselling Author:  How to Become a Power Agent in Real Estate® with McGraw-Hill Publishers is the most purchased real estate book on Amazon. Why? Because it is the ultimate guide to listing and selling, lead generation, and how to double your income as an agent in just twelve months. How to Make $100,000 Your First Year as a Real Estate Agent is Darryl's guidebook to help new agents build a business the right way from the start, generating new business, realizing goals, and staying on track to meet those goals. How to Design a Life Worth Smiling About is Darryl's non-real estate book that walks readers through science-based strategies for living a more joyful, enriched life, building stronger relationships, and crafting a career that makes you want to hit the ground running every day!
Top-Rated Keynote Speaker: Darryl is invited back to industry and company events year after year because of his extraordinary ability to help people both laugh and learn. With tremendous humor and real-world, results-producing skills and strategies, audience members walk away from Darryl's keynotes, breakouts, and intense one-day workshops with powerful tools, techniques, and solutions for building their businesses, connecting with people on a higher level, and expediting their goals for Next Level® Success.
Business Leader and Industry Coach: Darryl is the founder of the year-long coaching process The POWER Program®, which has proven to double sales professional's incomes over their previous year. His live monthly coaching calls attract agents from across the globe for their interactive question and answer sessions, problem-solving, brainstorming, and skill-building elements.
Today, Darryl passionately delivers more than a hundred power-packed, humor-filled, inspired keynotes, workshops, and one-day intensive sales events every year globally. Audience members and clients share testimonials of life-changing impact, career-changing skill development, and laugh-out-loud experiences.
If you'd like to learn more about this game-changing program could easily increase your profit margins and deliver high-quality coaching and training to your membership, please contact our Director of Opportunities, Julie Escobar at (800) 395-3905 x 701, or email us at info@thepowerprogram.com.