Real Estate CRM andMarketing Automation
POWER AGENT EDITION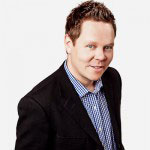 SCOTT COOPER
KELLER WILLIAMS
With Ixact Contact's Real Estate CRM, I'm communicating to my clients better and I'm getting more business from my database. I'm probably making somewhere between $50,000 to $75,000 than I was before.
Darryl Davis
​
All in One Easy 'Next-Gen' Solution
Mobile Friendly Agent Website Included!
Organize and Manage All Your Contacts
Keep in Touch and Get More Referrals
Nurture and Convert Leads into Clients
Accelerate Your Success with IXACT Contact's Power Agent Edition Real Estate CRM
You have ambitious goals. You want to be seen as the real estate agent of choice, steadily get more leads and referrals, and manage your business with ease and professionalism.
That's why you need IXACT Contact's CRM for real estate agents.
Counted on by more than 12,000 real estate agents, it's like a smart assistant — helping you to manage your contacts and business, keep in touch with prospects and clients, capture and nurture leads, and stay on track toward reaching your goals.
Ready to be more organized and successful? Take a look at what the Power Agent IXACT Contact can do for you…
Real Estate Contact Management That Works (Hard) for You
​
Building relationships is key to success, but contact management can be a pain.
IXACT Contact makes it easy.
IXACT Contact's CRM for Power Agents is so simple to use with its:
Attractive user interface.
Customizable home page.
Rich contact profiles and categorization.
Automated task and appointment reminders.
Real-time sync with Google, Outlook, and more.
With IXACT Contact, you'll be managing your leads, business pipeline, keep-in-touch calls, email marketing, and active business more easily than you ever imagined.
And with our Mobile App, you can do it all from the palm of your hand!
Learn more about our real estate CRM features
Convert More Leads into Clients, Referral Sources, and Repeat Business
Imagine never missing an opportunity to win more business. Think what that would do for your income and lifestyle.
IXACT Contact's automation and intelligence features ensure you're keeping in touch with contacts at just the right time and in just the right ways. It prompts you when to make a call, send a follow-up email, schedule a visit, send birthday wishes, recognize a move-in anniversary, and more.
Our marketing experts have created the ideal keep-in-touch plans for you, so you don't have to wonder how to do it right, and our intelligent Keep in Touch Coach adapts as contacts move through your sales pipeline.
Learn more about our real estate CRM features
Email Marketing Has Never Been Easier – or More Effective
Is email marketing a lot of work? You bet it is – so we do the work for you! You just enjoy the steady flow of leads and referrals that come from:
Engaging monthly e-Newsletters that look amazing on mobile.
Targeted lead nurture drip campaigns.
Attractive e-Card templates for new listings, just solds, birthdays, holidays, and more.
Advanced campaign reporting that tells you who is opening and clicking on your emails.
IXACT Contact's monthly e-Newsletters and drip email campaigns are professionally written and ready-to-go. They're automated so besides a few clicks to set up, you don't have to lift a finger to get powerful email marketing working for you.
You can even add video to your email marketing with our BombBomb integration.
Learn more about out real estate email marketing features
Build Your Business with a Lead Generating Website
Rome wasn't built in a day. But with IXACT Contact, your mobile-friendly agent website will be.
Included with IXACT Contact's CRM for real estate agents, you get a beautifully-designed, professionally-written website that's easily customized, with full social media integration and a done-for-you blog.
Your IXACT Contact website is designed to showcase you and your services. It's also a business-builder — with powerful lead generation and lead capture features.
​
Yes, you'll love how it looks, but you'll also love how it grows your business.
Social Media Lead Generation Made Easy
Want more followers, shares and leads from social media? Finding and streaming high-quality content is the proven way to accomplish that. The problem is, it can take hours to scour the internet for even a few interesting articles or videos.
That's where Social Stream comes in.
This add-on to IXACT Contact completely automates the process. All you do is select and schedule the real estate-related topics you want to post. Social Stream does the rest. It's like having a social media marketing team working for you, regularly posting exclusive and engaging content from top tier publications.
Social Steam is truly set-it-and-forget-it, taking just minutes to set up. And that includes your very own branded landing page and lead capture form.
Learn more about our automated social media marketing
We'll Help You Get Up and Running Today
If you're the kind of person who doesn't want to assemble a new BBQ, we get it! That's why our unique Concierge Setup Service gets you up and running within hours.
We upload your data – but that's just the start. We then work with you to get everything set up so that you're seeing real business value from your real estate CRM — right away.
We want you to succeed. That's why we work hard to help our more than 10,000 clients get the most out of IXACT Contact, so they can enjoy the benefits of a thriving real estate agent career.
Learn more about our Concierge Setup Services
Why we chose IXACT Contact
I know how important a database is to your success in this industry. That's why we researched real estate CRM organizations that would allow us to help you integrate powerful contact management technology with Power Agent content. IXACT had what we were looking for and the affordability and functionality that you need. Give it a try for 60 days on us. We think you'll like it!
60 Day Free Trial
As a Power Agent Member, you can test drive this powerful CRM and Social Stream at no cost for 60 days. After your trial, you'll be billed at $47 per month in addition to your Power Agent Membership.
What Are You Waiting For? Let's Get You to Your Next Level!