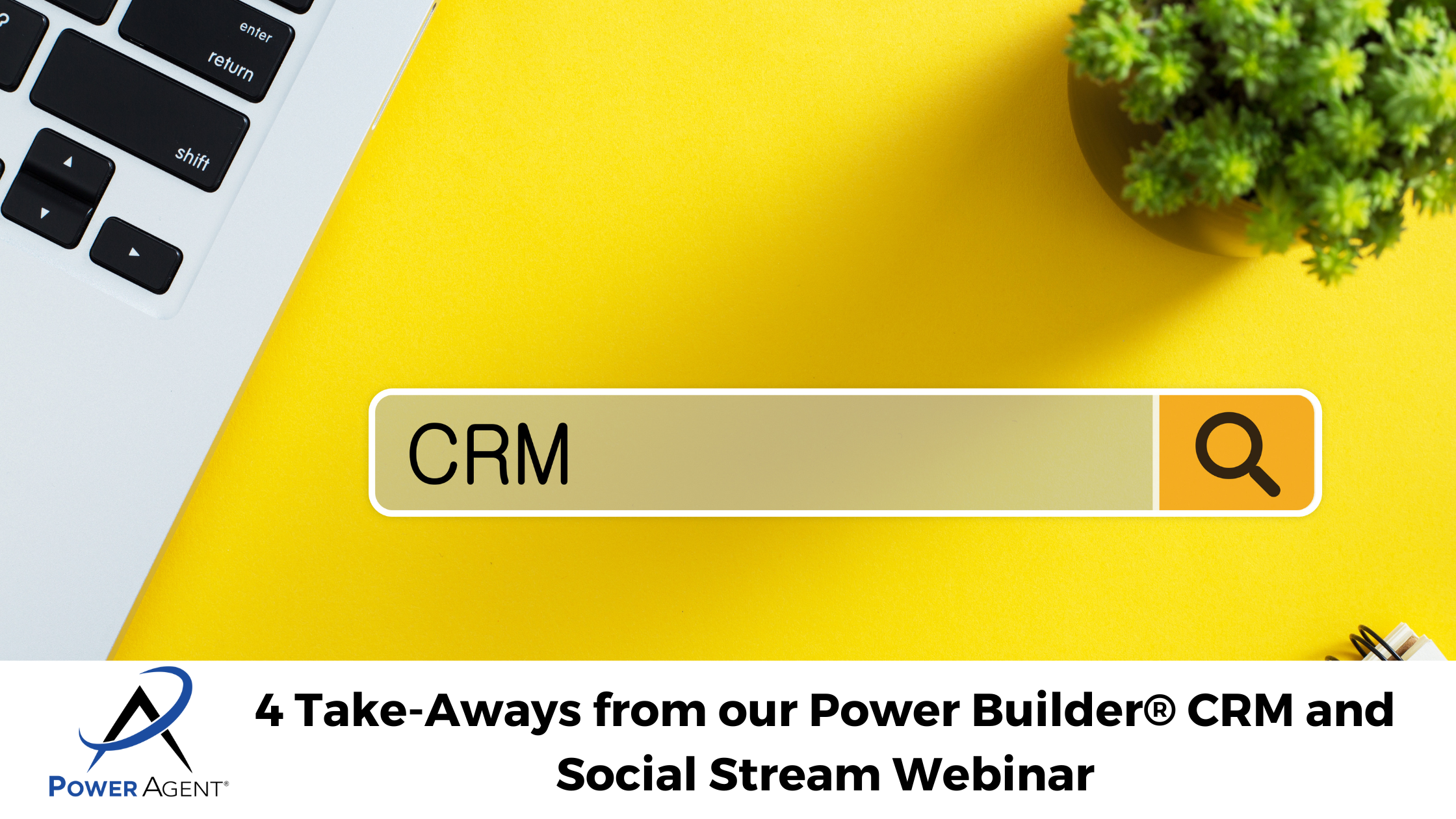 October 23, 2021
4 Take-Aways from our Power Builder® CRM and Social Stream Webinar
How the Social Media Stream Keeps Your Audiences Engaged
Our thanks and appreciation to Shannon McGee, Sales Director for IXACT Contact, our partner vendor for the Power Builder® CRM. Recently, we invited Shannon to share some insights on how agents can use social media to their advantage. Living in the digital age, it is easy to get overwhelmed by social media. Some agents can't decide what platform they should be on, much less spend hours staying updated on the latest algorithms. However, having a social media presence not only helps your business get attention but also more sales.
Why You Should be on Social Media
In today's market, it seems like everyone is posting about their latest listings on social media. That's because 78% of real estate marketers who have used Facebook for two or more years have seen growth in their business.
The Power Builder® helps agents at any point in their social media lives. Whether an agent already has a business page set up or has no business presence at all, they can help develop and customize content to fit an agent's business. The Power Builder® connects with Facebook, LinkedIn, and Twitter.
Plus, as those who grew up with social media continue to enter the real estate market, they will help keep agents ahead of the competition.
Keep Posts Relevant and Engaging
It takes more than just posting constant listings to get an agent noticed on Facebook. The Power Builder® CRM has thousands of articles from different publications on a variety of topics available to agents to keep content diverse and relevant to current and future followers. Plus, they are constantly updating this content with the latest articles. Agents can choose what publications and topics they want to be featured that can serve their community.
They can also customize the time and date of multiple posts to ensure they are engaging with potential customers consistently at any time of the day. Consistency is key.
Think Lead Capture
There's no need to worry about losing leads when posting articles from other publications. When someone clicks a link on a Power Agent's® Facebook Page or LinkedIn, the Power Builder® will send them to a personalized page. The page not only has the article, but also the information for the agent's business. It even has a pop-up page for reader's contact information. With this tool, agents can easily capture leads and track views from the comfort of their dashboard.
An All-In-One Marketing Platform
In addition to social media, the Power Builder® has many other tools to help keep an agent engaged with their followers. They can help agents develop a new website. They have content for agents who need help updating their blog and improving their SEO. Agents can publish newsletters to keep their email list updated on the latest listings and information. Mass texting is available through the CRM. They have everything an agent could need to continue to grow their business sphere in the community.
Power Agents®, if the Power Builder CRM and Social Stream seem like the perfect tool for you, you can try it free for 30 days. PLUS, we have a special pricing just for YOU, as a member, for both the Power Builder CRM and the Power Builder CRM + Social Stream!
We can't wait to see all of you get engaged with your online community and start generating those leads!
---
Not yet a Power Agent®? Click here to learn more about how you can access hundreds of marketing, prospecting, and objection handling tools INCLUDING the CRM, PLUS live weekly coaching, podcasts, webinars, and more!
Need help? Contact our team today at (800) 395-3905!