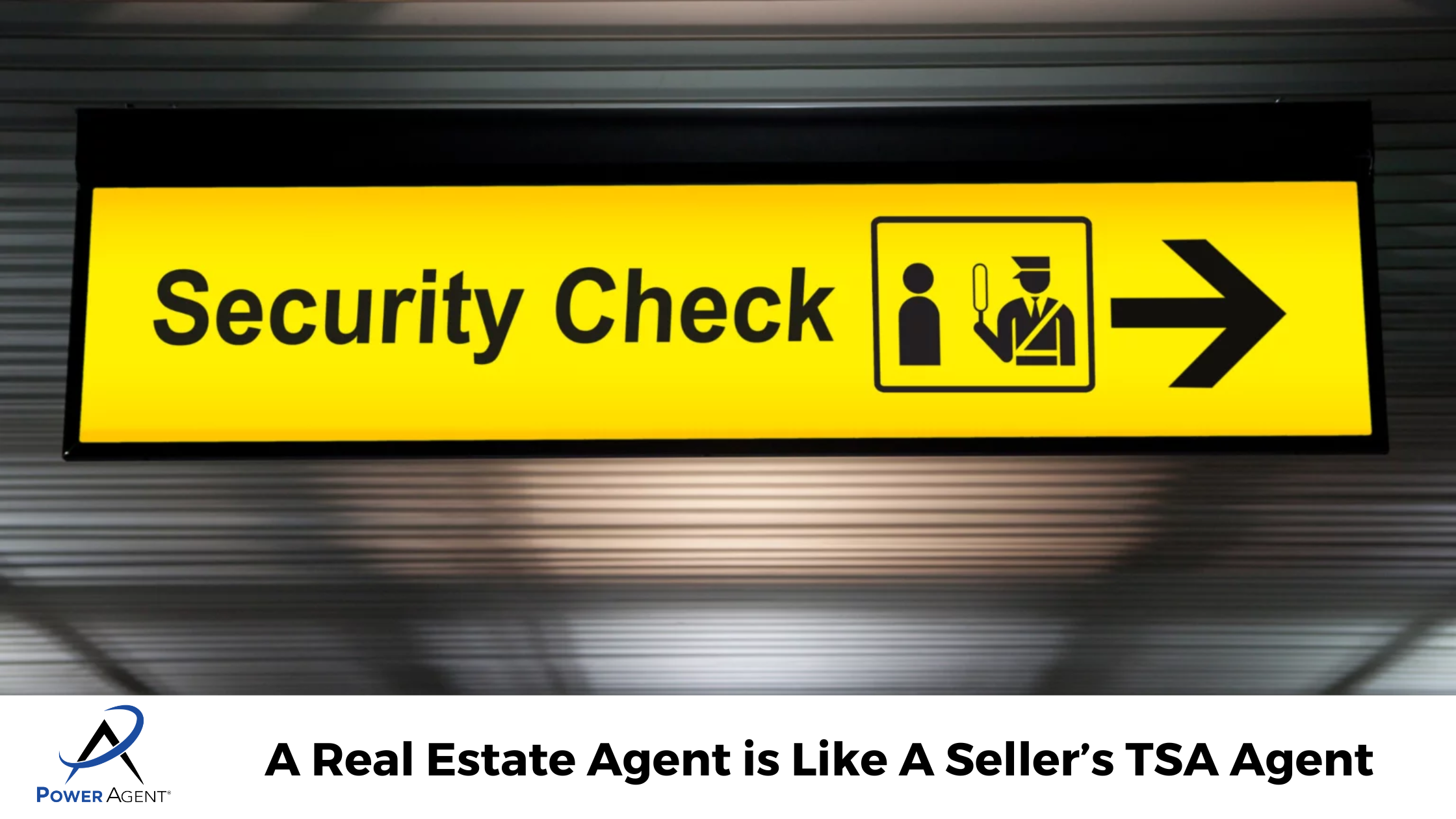 October 10, 2021
A Real Estate Agent is Like A Seller's TSA Agent
Working with a real estate professional means an added layer of security for not just a better bottom line return on a seller's investment — but also the safety of their family, their home, and their valuables as well.
I love metaphors and analogies. They are some of the most powerful communication tools you can use in sales — and in life. They take away the pressure of memorizing scripts and they also help you create a better bond with buyers and sellers. In this week's video, I want to share a great analogy that you can use with FSBOs — I call it the TSA "Agent". Watch this…
Can you feel how powerful that would be for a seller? See, many times, people don't even realize what goes into getting a property successfully sold. They think – no big deal. Stick a sign in the yard and POOF — it will sell. They don't think about…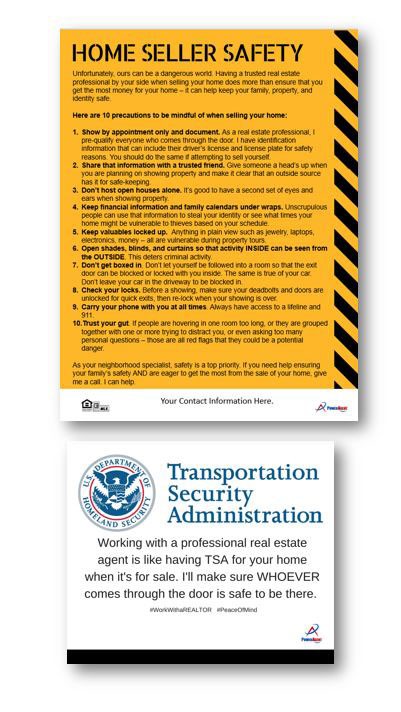 who they are letting into their home to view the property
the importance of scheduling appointments and screening potential buyers
being mindful of theft and identity theft vulnerability
safety precautions
the legalities and loopholes in sales contracts
the time and work that goes into marketing
the exposure they need to get the best possible buyers for their home
the liabilities that they can face
We put together a piece that you can add to your listing appointment book – it's called Home Seller Safety, with ten precautions home sellers should take to stay safe, as well as a TSA graphic that you can use on your social media platforms. You'll find them both in the Listing Appointment tab in your Classroom.
While we are talking about safety, I just want to implore all our Power Agents and real estate professional friends to be mindful of your OWN safety. Unfortunately, we have seen too often agents who have been in danger during open houses and showing appointments. Many of the tips in this seller safety list are certainly applicable to you as well.
NAR also has a good safety resource list to review to help make sure you are safe out there in the field as well. Find it here. 
Using analogies like these not only helps you communicate more effectively, they help you feel more confident and engage on a more personal level with buyers and sellers. You'll find a lot of these tools in your classroom under Listing Appointment. 
---
Get the Darryl Davis Newsletter!
If you're not CURRENTLY a Power Agent, now's the time to try us for free for the next 30 days. You'll have all the tools, training, and coaching you need to handle objections and list like a pro. Your free trial gives you total access to every tool we have including letters, dialogues, training tips, webinars on demand, eBooks, and marketing tools.
Need help? Contact our team today at (800) 395-3905!