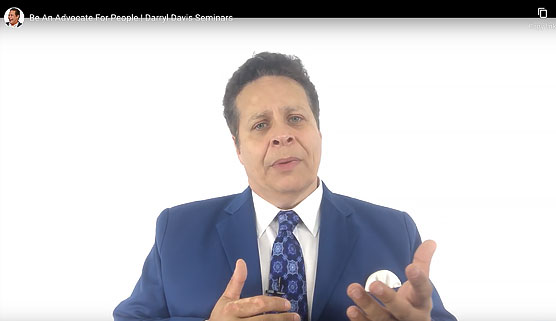 September 30, 2019
Become the Real Estate Advocate
POWERFACT: What we do in this business matters. We have the ability to impact people's lives.
On a recent coaching call, a Power Agent talked about trying to help a senior citizen whose remote family was trying to force a sale of her home, and put her into a retirement facility. The agent felt really conflicted and it fueled a conversation with everyone on the call about the importance of being more than a sales professional. We have the ability to advocate for people, and we absolutely should.  Especially with people who are vulnerable in our society. From our elderly to our children, to everyone in between, I am reminded of the saying, "if you see something, say something" as well as the golden rule.
Our business is not just listing and selling property  – we are in the business of building relationships with people. Honest, honorable, integrity-forward relationships.
I looked up the role of an advocate and here's what I found:
Advocacy in all its forms seeks to ensure that people, particularly those who are most vulnerable in society, are able to: Have their voice heard on issues that are important to them. Defend and safeguard their rights. Have their views and wishes genuinely considered when decisions are being made about their lives.
Be that for the people in your sphere and farm — it will not only enrich their lives, it will enrich yours.
We've put together this piece that illustrates the value of home ownership to children for example. It's so important that you are building these relationships and communicating value and advocacy in your market.
Click on the graphic above to download this timely piece and share with your sphere and farm today! 
Not yet a Power Agent®? Did you know that for less than a dollar a day, you can have access to hundreds of marketing, prospecting, and objection handling tools – live weekly coaching, podcasts, webinars, and more?  In fact – we'll give you the first 30 days for just $5! Start your Power Agent® trial and have total access to every tool we have including letters, dialogues, training tips, webinars on demand, eBooks, and marketing tools.
If you're ready to have everything you need to handle whatever the market tosses your way — get started today!