Board and Association Affiliate Program
Working Together to Help Agents Succeed and Associations Thrive
Helping your members thrive and delivering to them the highest quality training, tools, and coaching is something your organization and mine have in common. Many associations are eager to find new ways to both increase their membership, retention, and revenue.
Introducing the Darryl Davis POWER Program™ Association Affiliate Program, designed to help your membership thrive and produce an ongoing revenue stream for Boards of REALTORS® and State Associations.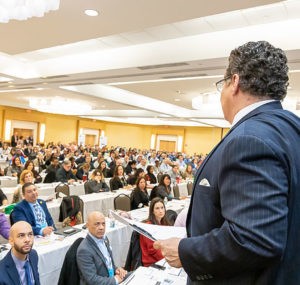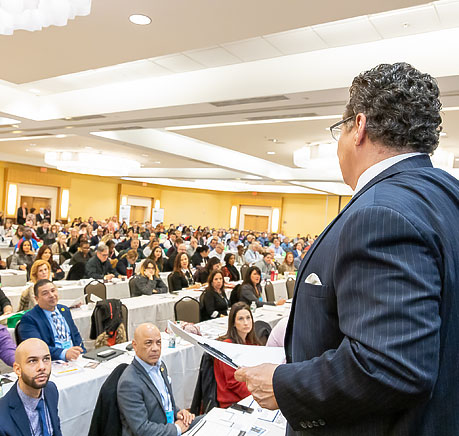 WHAT IS THE POWER PROGRAM™?
The POWER Program™ is the coaching, marketing, and training platform that helps real estate professionals take their lives and careers to their Next Level™. In fact, Power Agents® generate, on average, an additional $33,502.22 over their previous year. 
Based on Darryl Davis' Best-Selling Book, How to Become a Power Agent®, the POWER Program™ focuses on listing and selling techniques, live coaching and online training, done-for-you marketing tools, smart strategies, and inspired mindset solutions!
Darryl Davis helps agents design lives and careers worth SMILING about! This empowering program takes agents OFF the commission roller coaster and helps them to develop financial breakthrough success, a stronger bottom line, a referral base they can count on, and have a whole lot less stress in the process.
WHAT DO YOUR MEMBERS GET?
WEEKLY Live Coaching Power Hour Calls
Not your average group coaching call. On Darryl's weekly POWER HOURS – agents get to call in and talk to Darryl live. It's a fun experience, and one where questions are answered, progress is made and problems are solved.
Access to our Member's Only Facebook Group
These folks are the best! Like-minded professionals. Willing to share. Insights, referrals, tools, training, and links that make sense dropped in daily. A support system and safety net that agents tell us have made all the difference in what can feel like an "all on my own" business.
Customizable Marketing Pieces
100's of Done-for-You Marketing Tools.  Our industry is changing constantly. Creating the marketing tools and collateral material you need to keep up is often the first thing that slips through the cracks for agents. We do the work for agents – so they can focus on what they do best – listing and selling.
New Training Tools Each Month
Think eBooks, training videos, checklists, dialogues, insights, and more ensure that you are always tapped into the most up-to-the-market training your members need to compete like rock stars and realize their full potential.
Weekly Blogs and Newsletters
Filled with strategies, solutions, and downloads that make sense for the kind of business that beefs up your member's inventory and bottom line. It's our way of connecting weekly with the timely insights needed for them to charge into the week with the tools that make a difference.
WEEKLY Live Webinars
Each week Darryl delivers a one hour content packed training class on today's hottest and most requested real estate topics.
A Trusted Resource Library
Agents need resources. Vendors. Help. Doing the homework to figure out who to work with and why takes time you don't have. That's why we do it for you!
WHAT DOES YOUR ORGANIZATION GET?
1. Increase your membership value package with this listing and selling training membership that is designed to help your members be more productive and profitable.
2. Every month your association will receive a check for $5 paid to the Association for every new Power Agent® registered from your designated affiliate link for the lifetime of their membership.
3. The Power Agent® Membership is a no-contract monthly subscription for just $47 per month per agent. Members can cancel at any time.
To assure that your associate gets as many members possible enrolled into the program here's what we do:
Step 1.
We provide you with a unique sign-up link for webinars that the all-access Power Agent® membership to your entire membership.
Step 2.
Darryl Davis Seminars will provide your association with support such as marketing materials, ads, brochures, emails, and tools necessary to provide your membership with access to The Power Program®.
Step 3.
Your association can place ads in your communication marketing channels such

as your

newsletter, emails, education calendar, and social media.
Step 4.
When an agent signs up from your association they will be digitally identified to your organization to be assured that your association will receive the affiliate commission each month.
Step 5.
We will provide you with a quarterly accounting of all association members registered through your affiliate link and pay the association $5 per agent for each paid member every 90 days, for as long as the agent stays in the program.
If you'd like to learn more about this game-changing program that could easily increase your profit margins and deliver high-quality coaching and training to your membership, please contact Gale Carlos at (800) 395-3905 x 704, or email us at galec@thepowerprogram.com.