In this one POWERFUL HOUR WEBINAR ON DEMAND, Darryl will share:
How to Get Your Agents to Increase Listing INVENTORY
YOU'LL LEARN:
*How to get your agents focused and working on building listing inventory
*Where your agents can find sellers who want to list this month
*How to get your agents excited about their listing appointment
*How to inspire your agents versus managing them
*Answers to Broker and Managers top questions
*Bonus how-to's for getting your agents both NOW business, and FUTURE business
Download your free webinar gifts today! 
They are: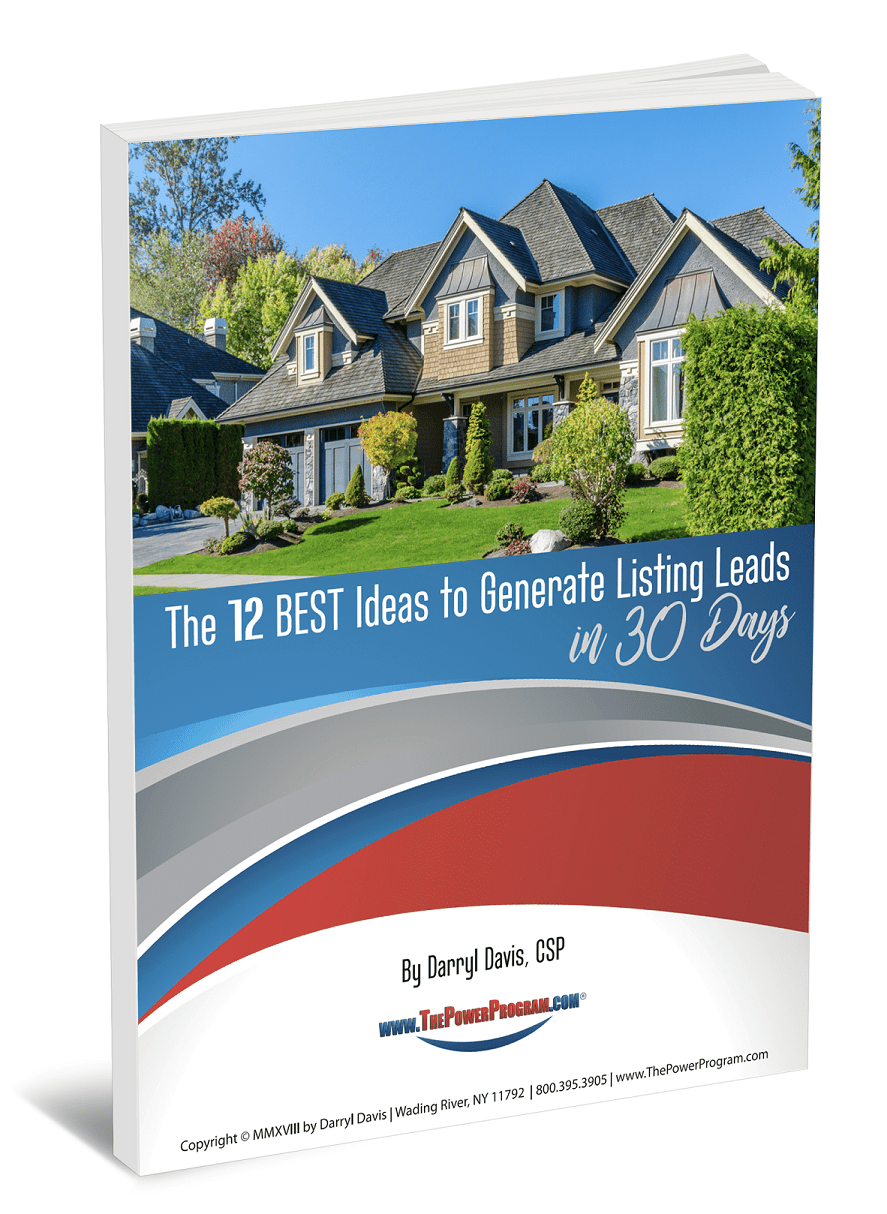 The free eBook, The 12 Best Ideas to Generate Listing Leads in the Next 30 Days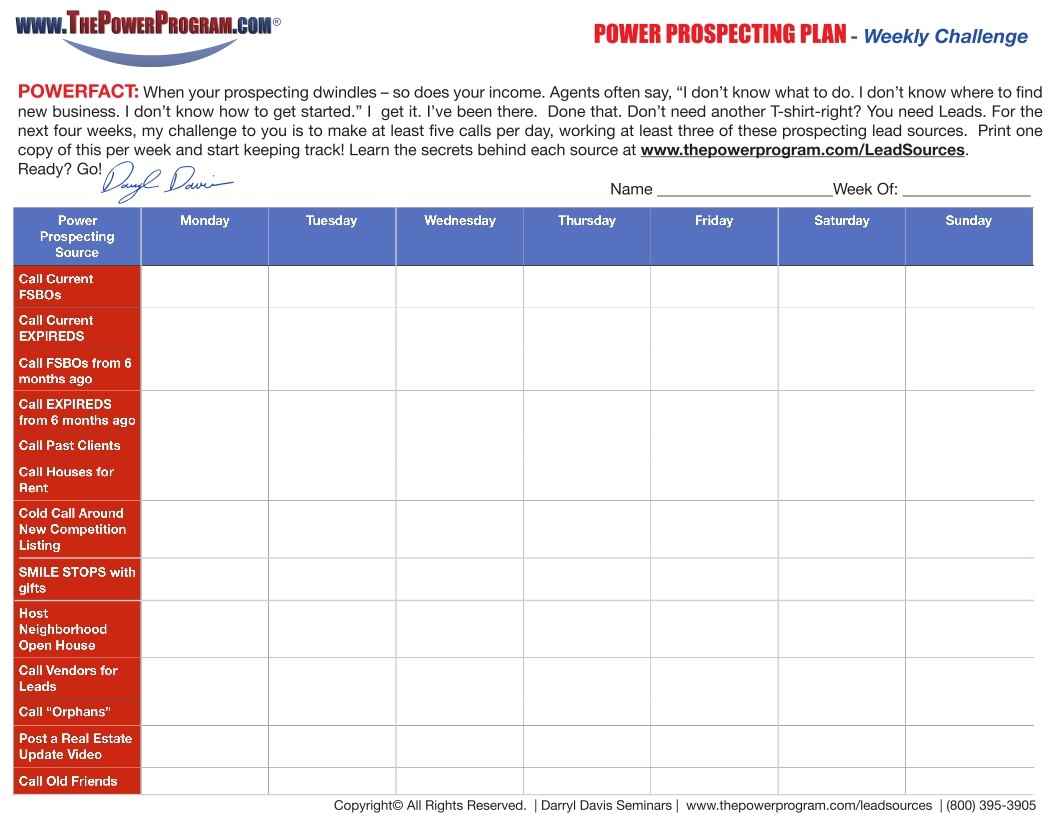 The weekly Power Prospecting Plan (designed to keep your agent on track for generating these leads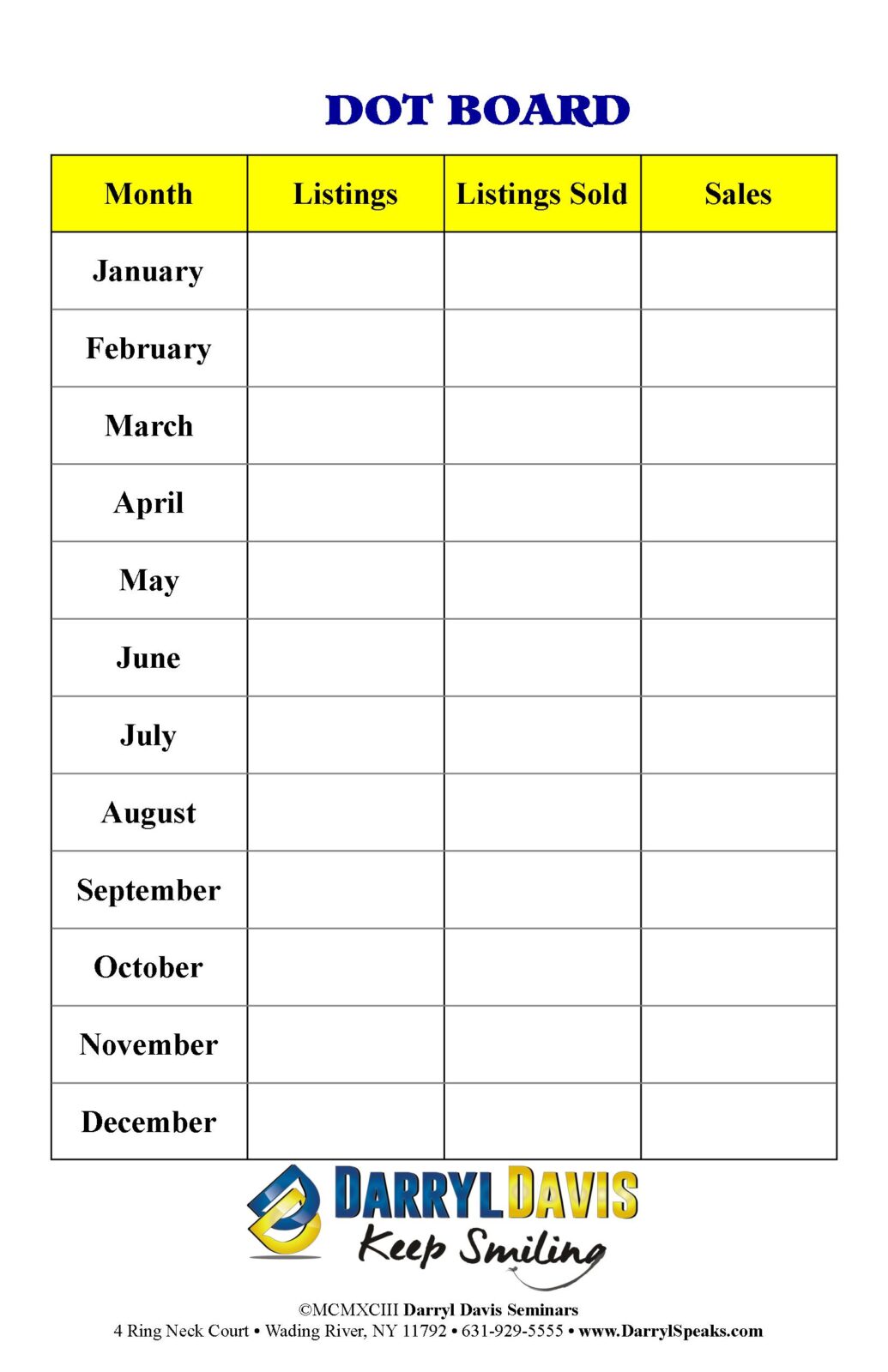 The Dot Board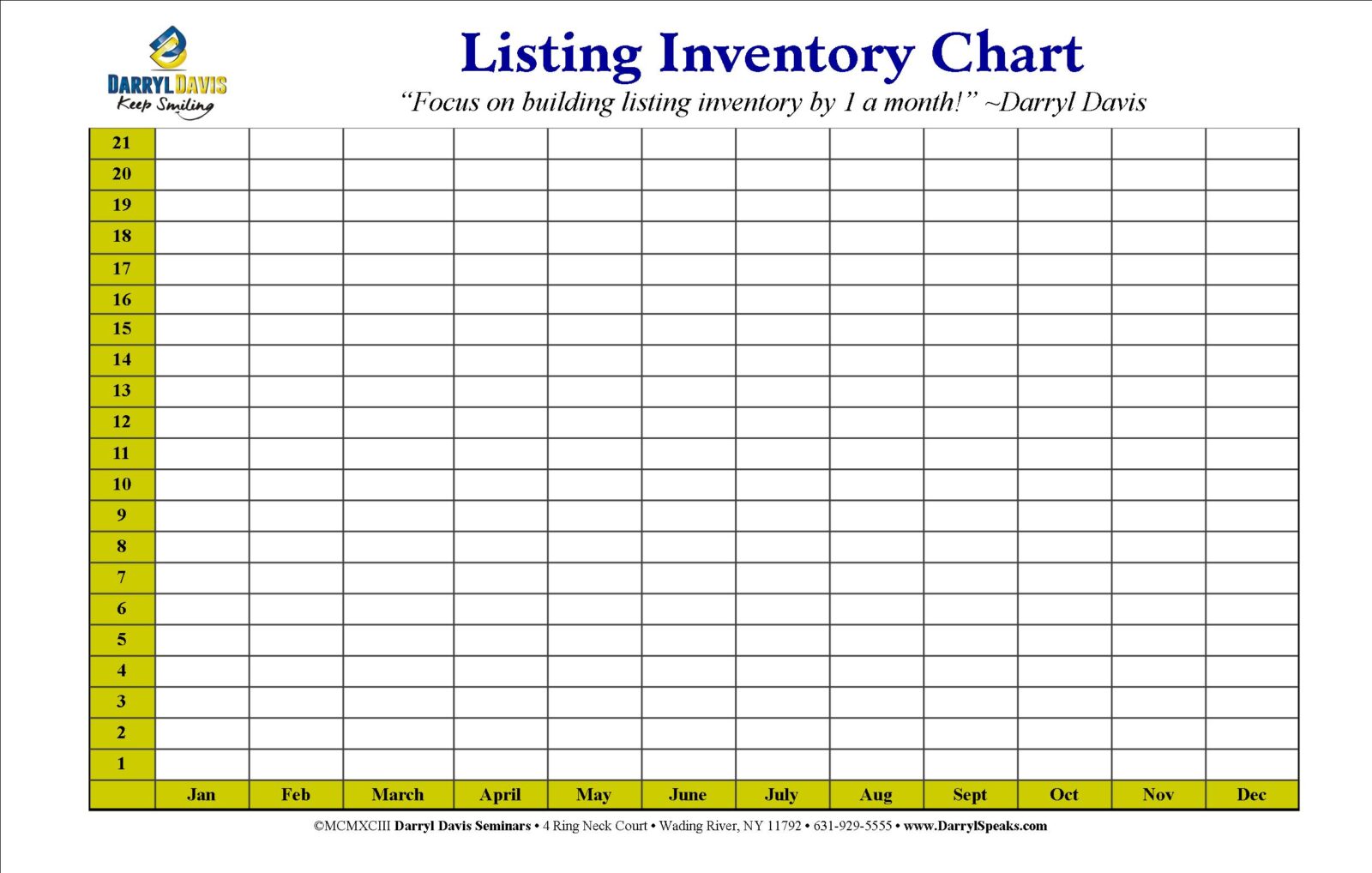 The Listing Inventory Chart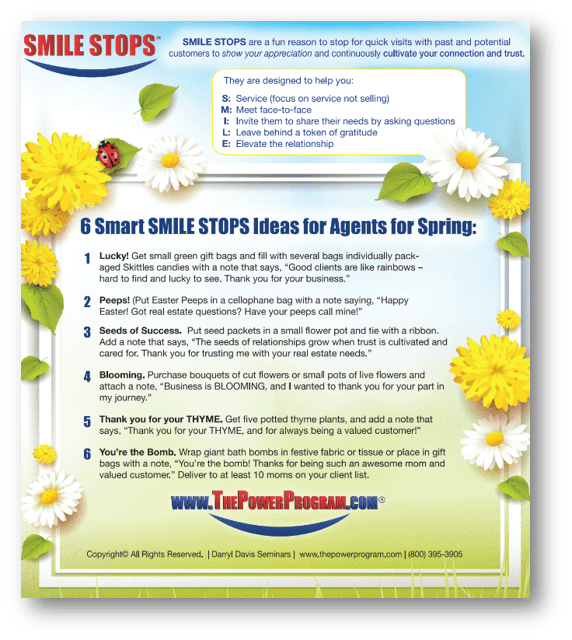 The Spring SMILE Stops Idea Infograhic

The link to get the special offer from TheRedX (source for FSBO, Expired, and rental leads)

The link for a 30-day free trial of our Power Program®

Want to learn more about how we can help you to help your agents drive production, morale, profitability, and retention? Contact us today!
Become a Power Agent In Real Estate
Schedule a consultation or receive a trial membership.