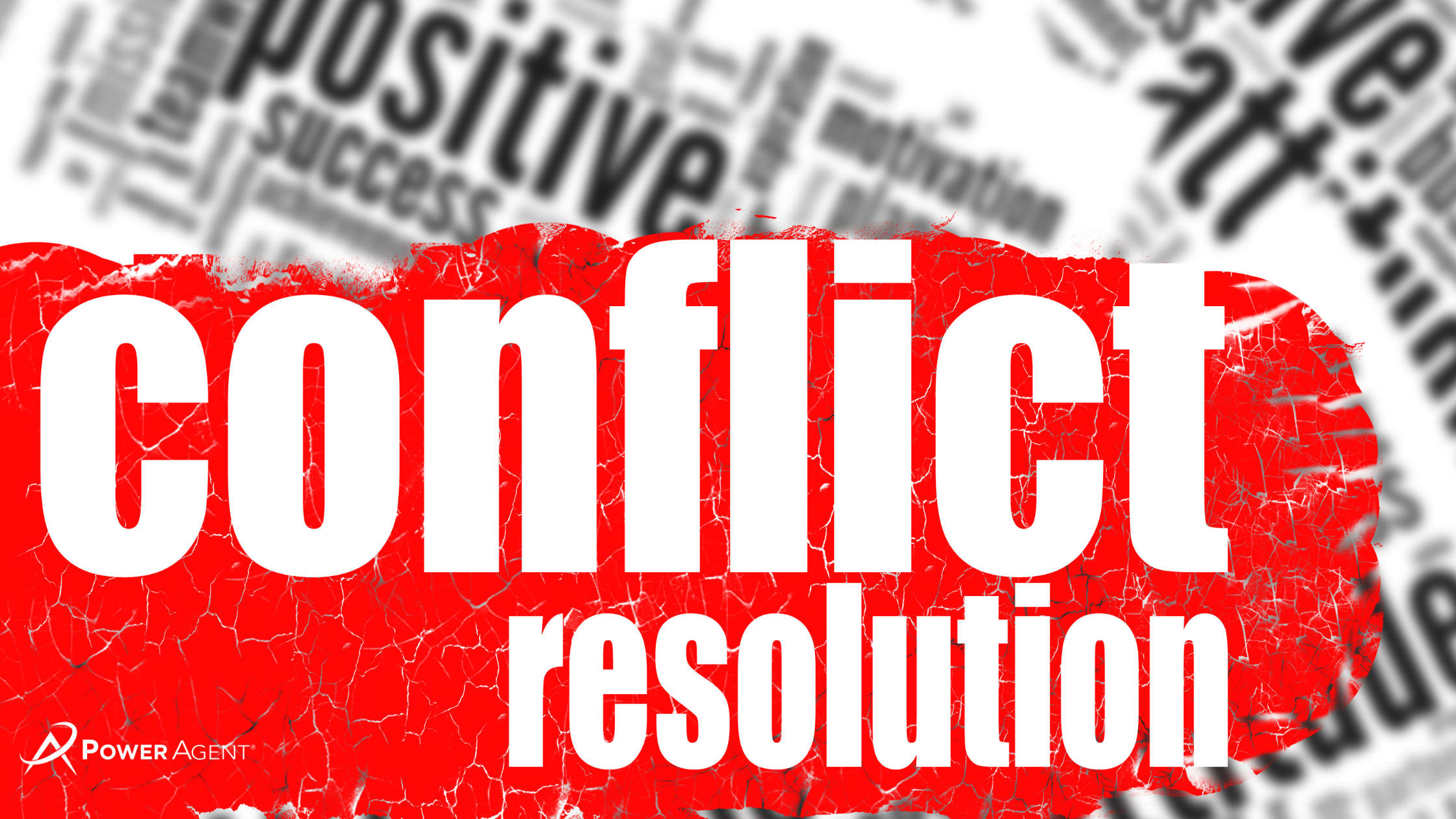 April 15, 2023
Conflict Resolution 101: A Real Estate Leader Checklist
As a real estate leader, you have the tough job of resolving conflicts timely and effectively to protect the reputations of your agents and your company. Do that – and you're a hero. Don't – and you open yourself and your organization up to scrutiny, bad publicity, legal issues, and even damage to the client relationships and trust. 
Conflict resolution skills can improve workplace culture and team morale by fostering an environment of open communication, trust, and collaboration. That's a home run for your leadership team because it can help you improve productivity, job satisfaction, and, ultimately, the success of your organization! How's that for a win-win-win? 
As a leader, there are several ways you can help your agents navigate conflict resolution in real estate transactions:
Establish clear communication protocols:

Develop and communicate clear communication protocols for all parties involved in a transaction to help minimize misunderstandings and prevent conflicts.

 

Provide conflict resolution training:

Offer your agents training on conflict resolution, including techniques for de-escalating tense situations, active listening, and negotiation.

 

Create a mediation process:

Establish a mediation process for resolving conflicts. This can help avoid costly and time-consuming legal battles and provide a quicker and more efficient resolution.

 

Stay neutral:

As a leader, it is essential that you remain neutral in any conflict that arises. Encourage your agents to do the same and remind them that their job is to facilitate the transaction, not take sides.

 

Document everything:

Ensure that all communication and actions related to a conflict are thoroughly documented. This can provide a clear record of the situation and help resolve disputes should they escalate.

 

Follow up:

After a conflict has been resolved, follow up with all parties involved to ensure that they are satisfied with the outcome and that there are no lingering issues.

 

Continually assess and improve:

Review conflict resolution processes regularly to identify areas for improvement and make changes as necessary.

 
Listen, there's enough CONFLICT in the world, in our business, and in our industry. True leaders lead by example and implement smart and sensitive strategies to help agents navigate conflict resolution in real estate transactions and business effectively, reduce stress, and maintain positive relationships with all parties involved.  
If there's anything you need to ensure your agents have everything they need to problem-solve better, navigate change, or build stronger, more mutually beneficial relationships, my team and I are here to help! Contact us anytime!
Darryl Davis is an award-winning international speaker, real estate and business coach, and best-selling author of three books all published by McGraw Hill Publishers.
For more than 35 years, Darryl has spoken to and trained more than 100,000 sales professionals around the globe to more than double their production year after year. His book, How to Become a Power Agent in Real Estate, tops Amazon's charts for one of the most sold books to real estate agents.
He was awarded the CSP designation by the National Speaker's Association which is given to less than 2% of all speakers worldwide.
Whether from a stage or Zooming into a virtual room, Darryl's extraordinary humor, relatability, and natural gift for teaching real-world, results-producing skills and mindsets to audiences have made him a client favorite throughout his career.
Audiences will laugh, learn, and ultimately walk away better prepared for a changing world, with the tools, skills, and training they need to build their businesses with more ease and less stress and to design lives and careers worth smiling about.