One of my favorite aspects of real estate writing is writing property descriptions. Now, you may think that professionally written property descriptions are only for luxury properties and luxury agents and brokers.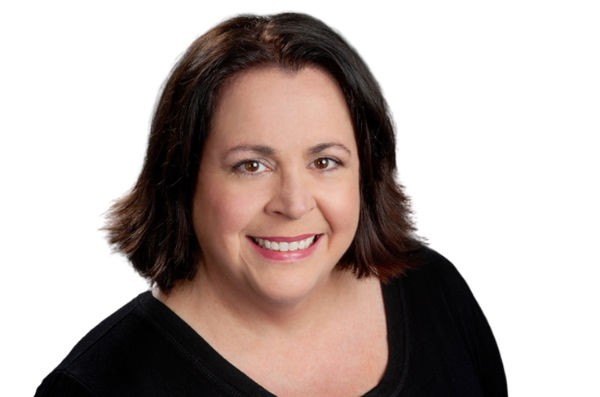 In fact, however, nothing could be further from the truth. Highlighting the best aspects of any home through a well-crafted property description helps get people excited about your listing — and gets potential buyers through the door.
If you want to improve your property descriptions, I've put together some of my best tips, tricks, and hints to help. Consider this your property description boot camp.
The Ultimate Guide to Property Descriptions
Step One: Lead With the Wow
The first thing I do when approaching a property description is to ask my client for the selling points of the property. Your market knowledge about what matters to that particular listing is the most important aspect of choosing a focus. In order to improve your property descriptions, you have to start with the features that buyers in your area are looking for.
For example, say you are repping a listing in the city where most kitchens are small, galley-style affairs with just the bare essentials. Now imagine you get a home being sold by a chef who has put time and money into expanding and upgrading the kitchen. That element may be so unusual in the market that bringing attention to it will have buyers beating a path to the door.
By contrast, you may be in a market where outdoor living is the most important aspect of choosing a home. In that case, starting with a nice kitchen — especially if many homes in the area have nice kitchens — wouldn't make much sense. Instead, you'd want to highlight the quality and size of the outdoor spaces, or any unusually opulent aspects of their design.
As I've said elsewhere, finding the WOW factor in your listing and leading with it is one of the most important things you can do to instantly upgrade your property descriptions. It ensures that potential buyers and their agents are immediately drawn in and highlights elements that people may be looking for, without forcing them to read the entire description, search the photos, or contact you for specifics.
And don't forget: Wow doesn't have to be reserved for luxury properties. Have a nice little ranch where all of the systems are brand new and it's totally turnkey? Wow! How about a starter condo where utilities and maintenance are included in the condo fee? Wow! Perhaps a retirement condo where maid service and transportation are available to all residents at no cost? Wow! Wow factor can be found in any home, no matter the size or the price point.
Step Two: Avoid the Out-of-Place
One night I received an email from a Realtor friend and colleague in DC. She was telling me about a property description she had read that she said was one of the worst she had ever seen. That, of course, piqued my interest!
The property in question was a million dollar manse in suburban Northern Virginia. For whatever reason, out of all of the features he or she could have highlighted, the agent had included in the description the fact that the home was "walking distance to Safeway," a local grocery store.
There are so many things wrong with this.
How many people buy a million dollar home based on its proximity to the grocery store?

With only 500 characters to work with in the DC-area MLS, why give away valuable space on a strange detail like this?

The store in question wasn't a specialty store — just one location of a grocery store chain. Why specifically mention it?

How many DC-area professionals walk to the grocery store? Having lived there, I can tell you that most people either drive, have groceries delivered, or have a housekeeper do the shopping.
I have often wondered what was going through that Realtor's head when he or she wrote that description. I have no doubt that there was a reason for this detail, but to me — and to my Realtor friend and to potential buyers — it made zero sense.
Think about your audience when you are writing property descriptions. In this case, your audience is potential buyers and their agent or broker. Draw their attention to details that matter.
Had the property in question been an in-town apartment or condo, a local grocery store within walking distance might indeed be a great selling point. The detail wasn't the problem; pairing it with a million dollar suburban home was the problem.
Step Three: Tell a Story
One of the most important aspects of marketing and of writing in general is the ability to tell a story. This is a major aspect of real estate marketing in particular. Just think about it: staging, photography, open houses — they're all attempting to contextualize the listing for potential buyers and their representatives, to convey a lifestyle.
This is, of course, no less true when writing a property description. Look for a way to help readers picture themselves in the home. Describe the home's amenities in a way that creates an experience. Describe the local market in a way that makes people want to live there.
For example, I recently wrote a property description for a waterfront home in a desirable neighborhood. Instead of a list of interior and exterior elements — large master bedroom, screened porches, private boat dock — I created a narrative for the way those elements would fit the lifestyle of the home's buyer.
Wake up in your first floor, waterside master suite and enjoy breakfast on the screened porch overlooking your private boat dock.
See the difference? By helping the potential buyer picture life inside the property, there is a more compelling reason to consider the property as a potential home.
As to the neighborhood, you can take a similar tack. Consider this description for a Southern California enclave designed to appeal to families with school-age children:
Walk to school with the kids, then stop in for coffee and shopping on the Avenue. You're oh-so-close to it all!
That's more effective than the standard "Close to schools, restaurants, and shopping" that is tacked on at the end of some property descriptions. It gives potential buyers a sense of the lifestyle, not just the location.
Step Four: Watch Your Language!
We're all familiar with the euphemistic ways that agents and brokers hedge on some of the less desirable aspects of a property. Tiny become cozy, old becomes rustic, ugly becomes eclectic.
But that's no excuse to use boring, lazy language to describe a home. After all, if the description is boring no one will want to see the property.
You don't have to look for overly complicated words or multi-syllabic descriptors — what we used to call "50-cent words." You just need language that's a little more special than the everyday.
Property Descriptions Examples
Here's an example of a boring, but perfectly serviceable, property description.
Beautiful, waterfront home offers luxury and style with upgraded fixtures and finishes. Enjoy the many amenities of the Shoreham neighborhood along with your own private boat dock. Extensive multi-level decks and porches offer outdoor space for entertaining and relaxation. Large master suite, gourmet kitchen, and light-filled breakfast nook offer added convenience. (368 characters)
Let's Try Juicing Some of That language
We don't want to overdo it or make it cheesy — just elevate it.
Waterfront home offers lue living and sophistication, exceptional fixtures and finishes. Enjoy abundant Shoreham neighborhood amenities plus your personal boat dock. Multi-level decks and porches offer space for fun-filled entertaining or quiet relaxation. Gourmet kitchen, light-filled breakfast nook, and spacious master suite offer morning to night convenience. (366 characters)
See the difference? The character count on the revision is actually a little shorter, but paints more of a picture of life in the home. I got rid of the overused "beautiful" and led with the most important element: the waterfront setting. I put the kitchen, breakfast nook, and master suite in a slightly different order to convey the idea of enjoying the spaces from morning 'til night
Other than that, I just upgraded the language a bit, from luxury to luxe living, style to sophistication, many to abundant, etc. The language isn't complicated or inaccessible, just a little more special and a little more interesting.
Step Five: Check, Check, Double-check
It's the thing your teachers always told you in school — proofread your work before you turn it in. Yet, you'd be surprised how many real estate brokers and agents hit "Submit" before reading over their property descriptions.
I could point you right now to a listing (with MANY days on market) that proudly features "panties" as one of its highlights in the property description. Apparently, neither the listing agent nor the homeowner has noticed the typo and wonders why no one is coming to see the spacious kitchen and its pantries.
If you're not a natural born writer, find someone in your office or even in your family to give your property descriptions a once-over. You can even hire a copy editor or proofreader very affordably on a platform like Fiverr or Upwork to glance over your description and correct any errors. It's definitely worth taking that extra step to prevent embarrassing — and potentially traffic-killing — mistakes.
Want to Outsource Property Descriptions? Here's the Process
Some people enjoy writing about their new listings. For others, it's a dreaded task and the worst part of each new listing process. Not sure whether to keep working on your property descriptions or outsource the task to a professional writer? Consider the following reasons you might let someone else do the writing.
If you find writing difficult and time-consuming

If English is your second language, and you find it difficult to write error-free copy

If you are a busy listing agent and don't have time to spend on writing your own descriptions

If you never feel confident in the quality of your writing no matter how long you spend on it

If you believe that "leaving it up to the professionals" is the best way to optimize the quality of your marketing

If you already outsource your photography and want to create even more leverage through professional writing services
While you might be concerned about the cost, professional property descriptions are surprisingly affordable. For just $100, I will write your property description according to the character count limit prescribed by your MLS. In addition, if you need longer copy for a brochure or flyer, email blast, or for social media, I'll be happy to provide that as well at no additional charge.
The Process is Simple and the Turnaround is Fast
Send me the address and a link to your photos (if available). In your email, let me know your MLS character limit and what features you find especially important and worthy of emphasis. Don't forget to let me know if you need additional copy for flyers and other marketing materials. I'll send along your Paypal or Square invoice (your choice), and once it's paid, the writing begins!

Within 24 hours, you'll receive a draft of your complete property description. Check it and let me know if you have any changes. I'll revise as needed and send it right back.
That's it! 24 hours, $100. Fast, convenient, and affordable custom writing so that you can get your listing up as quickly as possible and market it more effectively.
Crafting the Property Description: The Course
If you want to dive even deeper into creating beautiful and effective property descriptions, check out my course "Crafting the Property Description." Here you'll find information designed to make every new listing description easier to write and more enjoyable to read so that your listings get added to local buyer shortlists.
The Last Word on Property Descriptions
Remember, the best way to end any marketing copy is with a Call to Action (CTA). If possible, leave potential buyers with an imperative: Call for a tour. Check out our Open House. Must-see; don't wait! Let people know what you want them to do while you have their attention.
That's what I want to do, too: leave you with my Call to Action. Get in touch and let me take the burden of writing property descriptions off of your shoulders. I'm here with the experience and expertise to help you put your best face forward and to help you get your listings sold. Let's get started!
#propertydescriptions #propertydescriptionsexamples #realestatewriting
---
Get the Darryl Davis Newsletter!
Power Agents, you'll find a full HOUR webinar filled with deep-dive learning about writing property descriptions, agent bios and more with our special guest Christy Murdock Edgar, in the Tech Tools and Training tab of your Classroom. It's definitely an investment in skill building you'll want to watch!
Not yet a Power Agent®? Click here to learn more about how you can access hundreds of marketing, prospecting, and objection handling tools – live weekly coaching, podcasts, webinars, and more!
Need help? Contact our team today at (800) 395-3905!