Powerfact:  Farming is one of the most foundational parts of building a long-term real estate business.
A big thank you to everyone who joined us for the webinar! We had a blast sharing strategies and tools with you and hope you took at LEAST one strategy of the dozen and put it to work in your business!
Watch it on demand below:
eGuide:  Real Estate Farming Field Guide -- right-click to download: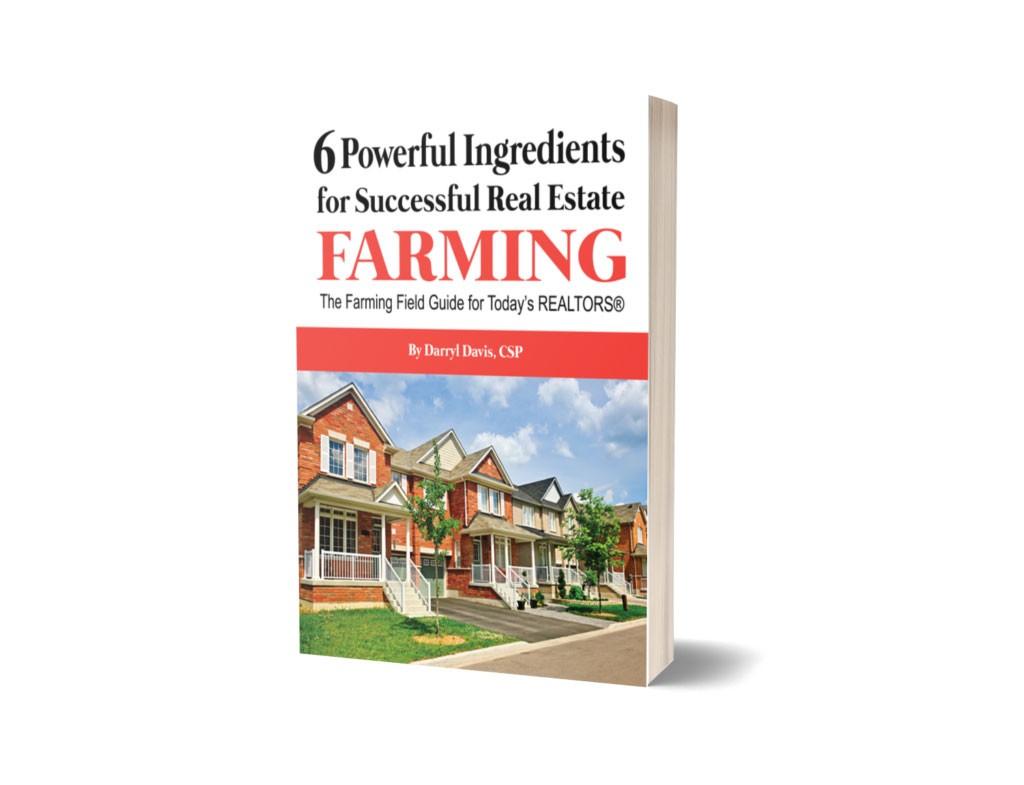 Not yet a Power Agent®, and ready for more empowering, listing-producing tools at your fingertips? 
Click Here to Try The Power Program risk-free for 30 days. After that, it's less than one dollar per day to stay connected to the new tools and training that will keep you on the cutting edge and out in front of your competition. 
Here's what you get…
Access to download all the dialogues, letters, flyers, and templates Darryl showed on the webinar – and hundreds more
Access to our weekly, live, interactive "POWER HOUR" coaching calls – where Darryl fields questions from agents all over the globe
Dedicated POWER AGENT® website with a wide range of Power Tools
Monthly digital POWER AGENT® Magazine
A monthly interview with nationally top performing agents
Recommended power vendor and resource library
Access to our closed, Members-Only Power Agent Facebook Group -a community of agents who share ideas and answers
Access to a no-cost trial of theREDX prospecting system for FSBO/EXPIRED/RENTER Leads
Our commitment is to consistently deliver quality, proven, results-producing tools and training that can help you succeed at a higher level for just $27 per month.
Less than one dollar per day. In return, our members, on average, earn $33,504.22 more over their previous year.
Why? Because we take the guesswork out of it for you. Because we give you not just the tools, but how to use them and when. Because the coaching and training we offer helps you develop BOTH the skills and the relationships you need to become and stay a top-producer. 
What makes this DIFFERENT than other coaching and training membership platforms? 
One — Darryl. He's literally the funniest coach you'll ever have. Don't get us wrong. He knows how to get down to business. He can answer any real estate question, or help you solve any real estate sales dilemma you might have. He'll just make you happy you asked.
Two — the system — like you — is ever-evolving. Listen, our market and industry are ALWAYS in a state of change. Ups, downs, and everything in between. Which means you need a training and coaching platform that changes with it. Training and tools that were "born" in 1982 aren't really what you need in our lightning-paced world of today, are they? That's why we're changing all the time. Every month we offer new tools. New perspectives. New problem-solving. New interviews with top performers. New training opportunities on the topics that matter most to today's agents. Oh, and with a nod to the first differentiator? We have a LOT of FUN with our members while we're teaching it and they are learning it!
Three — learning on demand. Members love our coaching calls (unlike other group coaching calls, we throw open the phone lines — talk to each other — get real answers to real questions, and yes, have fun). They love our webinars. They love our audio and video training. They also love that they can access these things whenever they want because they have enough to remember during the day. (Where are my car keys? Did I call the appraiser? Is Mr. Smith going to call me for the 327th time?)  Statistics tell us that we don't retain training information for long (see the box to the right) — so it's vital to have a resource to draw from for all of your real estate skill-building.
We give BACK. 10% of EVERY Power Agent Membership goes back to help children right here in America through America's Hope for America's Children Charity. Learn more here.
Be a part of something incredible. Something that will help you grow your business, your skills, your referral base, and your bottom line. And have fun doing all of it!
Take the guesswork out of where your next commission will come from or how to build your referral book of business.  On our monthly calls, through our Facebook Group, one-on-one, and in our training sessions – we want to help members love what they do and put some ease in how they do it. We'd love to do the same for you!