How to Design a Life Worth Smiling About
How to Design a Life Worth Smiling About
Developing Success in Business and in Life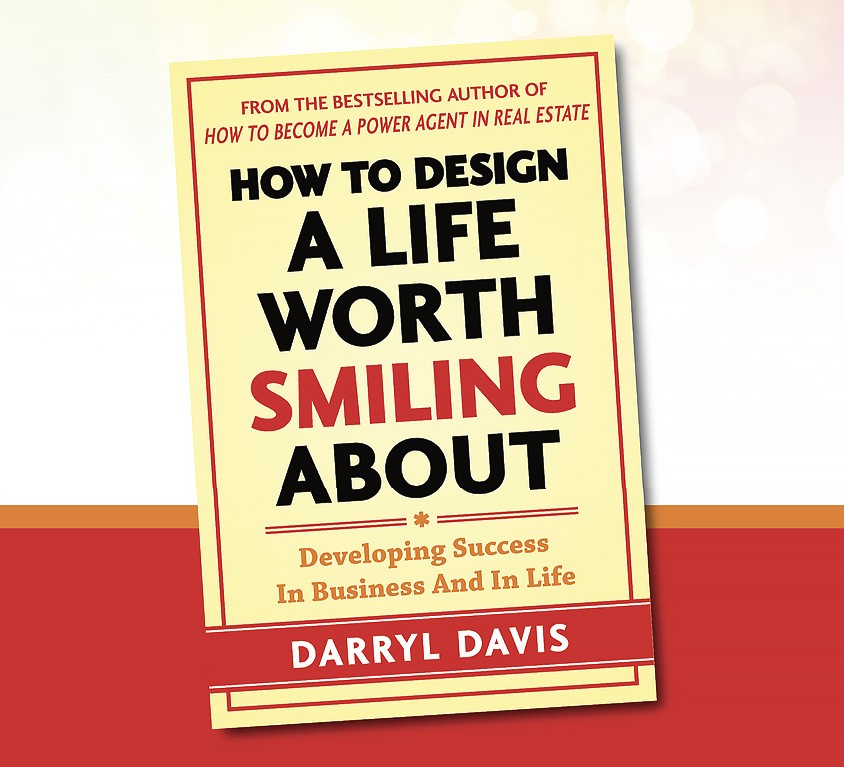 This is a summary of the actual book. If you'd like to order the full version of the book, please go to http://alifeworthsmilingabout.com.
Introduction: A Business Book About Smiling — Really?
Chapter 1: The Science Behind Your Smile
Chapter 2: What's That Voice in My Head, and How Can I Make It Stop?
Chapter 3: Our Automatic Thinking
Chapter 4: How to Move Beyond Your Automatic Thinking
Chapter 5: Designing Your Next Level
Chapter 6: How to Achieve Your Next Level
Chapter 7: Why We Do What We Shouldn't and Don't Do What We Should
Chapter 8: The Key Ingredient to Taking Control of Your Life
Chapter 9: Letting Go of Your Past and Moving Forward
Chapter 10: Be Kind to Yourself—You Deserve It
Chapter 11: How to Conquer Fear, the Killer of Possibility
Chapter 12: A Setback Is a Setup for a Comeback
Chapter 13: Turning Breakdowns into Breakthroughs
Chapter 14: Powerful Communications at Home and at Work
Chapter 15: Create a Positive Work Environment and Love Your Job
Chapter 16: Reverse Polarity: Turning Negative People into Positives
Chapter 17: The Attitude of Gratitude Philosophy: Your Secret Weapon
Conclusion
Introduction: A Business Book About Smiling — Really?
Did you know it's been scientifically proven that smiling can improve your mood, outlook and attitude, leading to increased success in your career and personal life? Take it a step further … what if smiling (and happiness in general) isn't your reaction to great things that are happening in your life but instead is the CAUSE of these great things?
This is a 2-part book. In the first section, motivational speaker and success coach Darryl Davis shares scientific evidence about how smiling actually helps you have more success in all aspects of your life. In the second section, Darryl shares his proven, no-nonsense approach for making strategic changes to dramatically improve your life and increase your sense of purpose, giving you more reasons to smile. Based on this unique and powerful combination of brain science, timeless wisdom, and good old common sense, How to Design a Life Worth Smiling About helps you:
Identify negative automatic thoughts and take control of them;
Replace bad habits with good ones using scientifically proven methods;
Take full responsibility for your life, helping you feel more in control of your circumstances;
Form relationships with positive people;
Free yourself from the fear of change and let go of the past;And the best part is, this is all a lot easier to accomplish than you think! You just have to take it step by step—and Davis serves as your personal guide to every point in the journey
What would make you smile? Starting your own business? Taking your corporate career to the next level? Spending more personal time with family and friends? Better communication with the important people in your life? If you are looking to pro- duce a breakthrough in your life, this book is a must read for you.
Darryl Davis is a renowned speaker, life coach and creator of the nationally recognized term Next Level®. He is also the founder of the year-long coaching process, The POWER Program®, which has proven results of doubling people's income over their previous year. As a speaker, Darryl's contagious enthusiasm, hilarious sense of humor, depth of expertise, and flawless delivery are all jam-packed into a dynamic presentation of real world skills and techniques. He strives to bring his students to their "Next Level®" of success by training them on how to have more fun and less stress in their business and personal lives.
Chapter 1: The Science Behind Your Smile
When I began working on this book, I had an inkling that smiling was an important element of people's lives – that it was an expression of joy and affected how others perceived us and responded to us. What I wasn't aware of was how much research had been done on the topic. Just a quick online search yields thousands of results, from scientific experiments published in medical journals, to light-hearted articles in health publications. And, let me tell you, I soaked it all in.
Smiling is crucial to our well being. Each smile triggers the release of what I'll call the four "feel-good chemicals" (I remember them with the acronym DOSE): Dopamine, Oxytocin, Serotonin and Endorphin. These are released from the limbic system, an ancient part of our brain that is responsible for emotion, motivation and many instinctive responses. This is important to understand because a lot of our behavior in this area is automatic, given to us by our ancestors and related to our survival as a species.
If you're like most people, you probably believe that you have to wait until you feel something good, and then smile. After all, it's only natural. But research shows that smiling actually makes us feel good. So, the "formula" we've been following is scientifically backwards! It's important to understand why we smile, the different types of smiling, the impact that our smile has on those around us and on ourselves, and specific action steps that we can take which can make us happier in life … which, of course, leads to more smiling!
What's interesting to learn is that the very act of smiling, when done purposefully and proactively, can impact our success both at home and in the office.
In Chapter 1 of "How to Design a Life Worth Smiling About" you'll:
Learn how you can instantly change the way you feel, regardless of what's happening around you, by simply smiling.
Understand how to recover from stress quicker, therefore becoming more effective in your daily life.
See the different types of smiles, and discover the smile that will help you most to feel better in the face of adversity.
Find out how to communicate much more effectively with the "Facial Feedback Theory."
Learn how Botox can dramatically impact how you feel … for better or worse.
Realize how smiling has a direct relationship to your bottom-line – vital news if you're a business owner.
Become a Power Agent In Real Estate
Schedule a consultation or receive a trial membership.