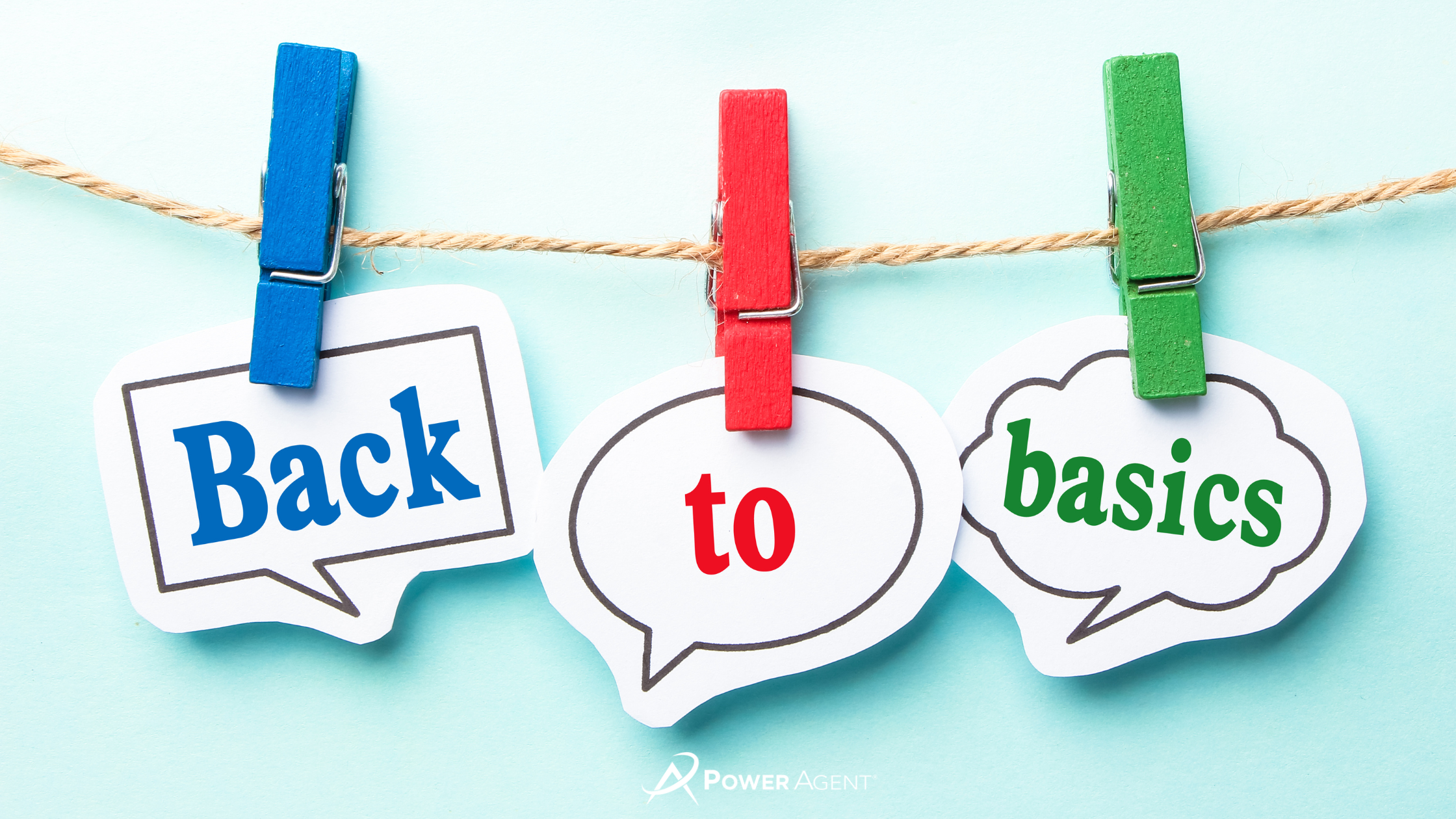 April 20, 2023
Why (and HOW) Agents Should Get Back to the Basics NOW
Low inventory and high competition mean agents have to work harder and smarter to succeed.  
One of the best things you can do for your agents in this market is to get them back to the basics of real estate. That means focusing less on "shiny penny" apps and offers, and more on old-school lead generation, building referral-worthy relationships with clients and ramping up their listing, communication, and business SKILLS.
Agents who have a strong network and are actively prospecting to generate leads aren't afraid to hit the phones. They have mastered their listing conversations and are more likely to succeed in a low-inventory market.
So, what do the "basics" look like? Daily calls to past clients, FSBOs, Expireds, FRBOs, and leads to offer help with any real estate questions or needs they may have. It also means actively farming in person. This means door-knocking, open houses, local community events, and being as visible as possible wherever they may go. Will this be uncomfortable for some? Of course! But the days of sitting behind a desk and waiting for the phone to ring are gone.
Agents should also be creating powerful vendor relationships in their markets, such as with mortgage lenders, title reps, attorneys, and financial advisors, to generate referrals.
Certainly, low-inventory markets present challenges for real estate agents, but they also provide opportunities. As a leader, be sure they know you are in their corner, providing the tools, training, and support they need to proactively build their skills and connect with more consumers.
By focusing on lead generation, building relationships with clients, and being proactive in their approach, agents can succeed in this market. Remember, challenges are opportunities in disguise, and this low-inventory market is no exception.
We are here to help YOU help your agents. For more than 30 years, our goal has been to help real estate professionals get to their Next Level®  regardless of what the market throws their way. Reach out if there is anything we can do for you!
Darryl Davis is an award-winning international speaker, real estate and business coach, and best-selling author of three books, all published by McGraw Hill Publishers. 
For more than 35 years, Darryl has spoken to and trained more than 100,000 sales professionals around the globe to more than double their production year after year. His book, How to Become a Power Agent in Real Estate, tops Amazon's charts for one of the most sold books to real estate agents. 
He was awarded the Certified Speaking Professional (CSP) designation by the National Speaker's Association which is given to less than 2% of all speakers worldwide. 
Whether from a stage or Zooming into a virtual room, Darryl's extraordinary humor, relatability, and natural gift for teaching real-world, results-producing skills and mindsets to audiences have made him a client favorite throughout his career. 
Audiences will laugh, learn, and ultimately walk away better prepared for a changing world, with the tools, skills, and training they need to build their businesses with more ease and less stress and to design lives and careers worth smiling about.