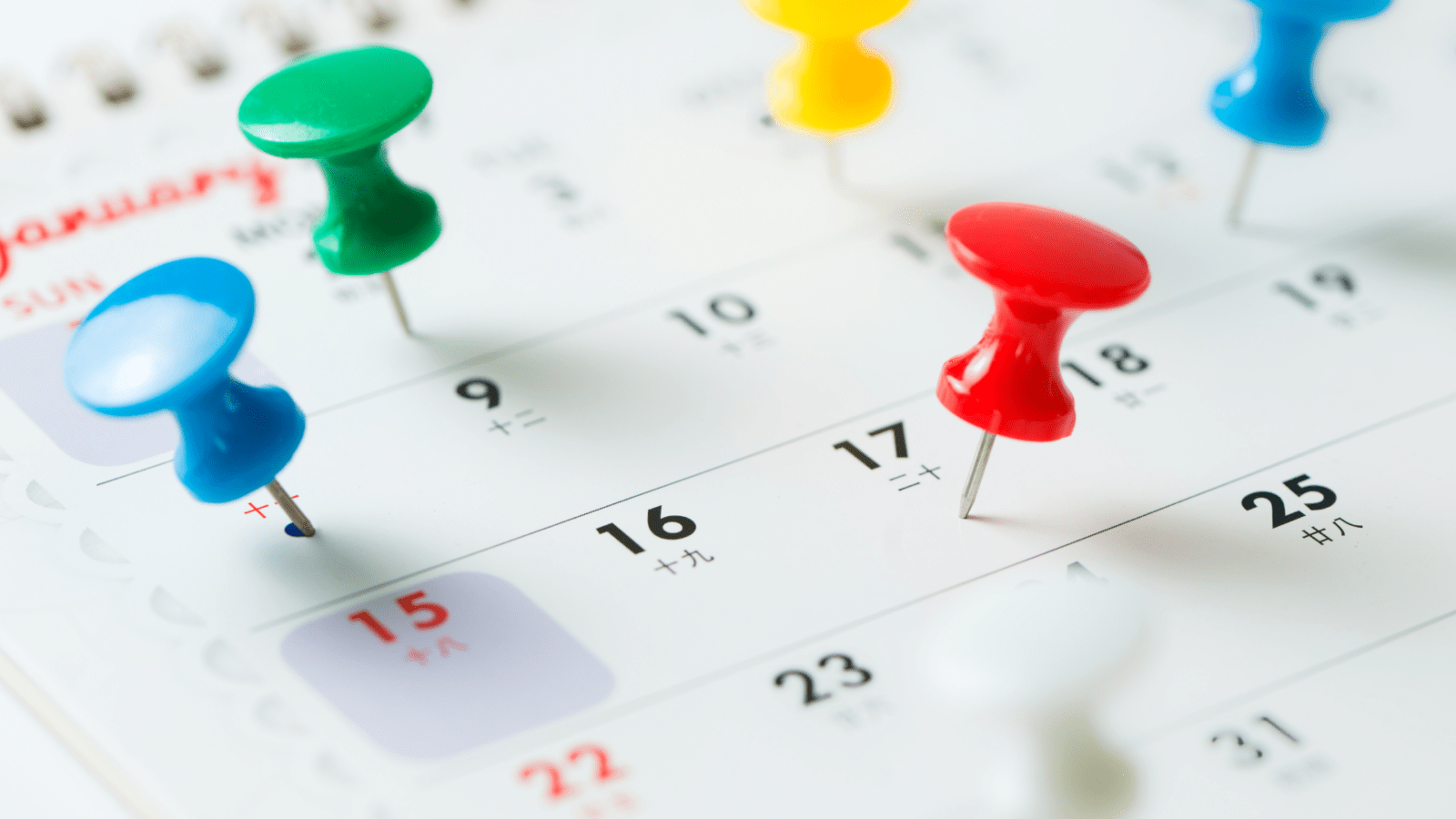 October 26, 2020
How to Have a Power Week
Powerfact: In a world of distractions, having a laser focus every week is the key to building inventory and momentum!
The world can often feel chaotic these days. When you think of how many annual planners and 5 year goals that went right out of the window this past spring as we all learned to adapt to rapid change and learn new and important communication, listing, sales, and communication skills – there's never been a more important time to focus on the right here and right now.
That's exactly why we created the new 7-Day Power Agent Weekly Planner.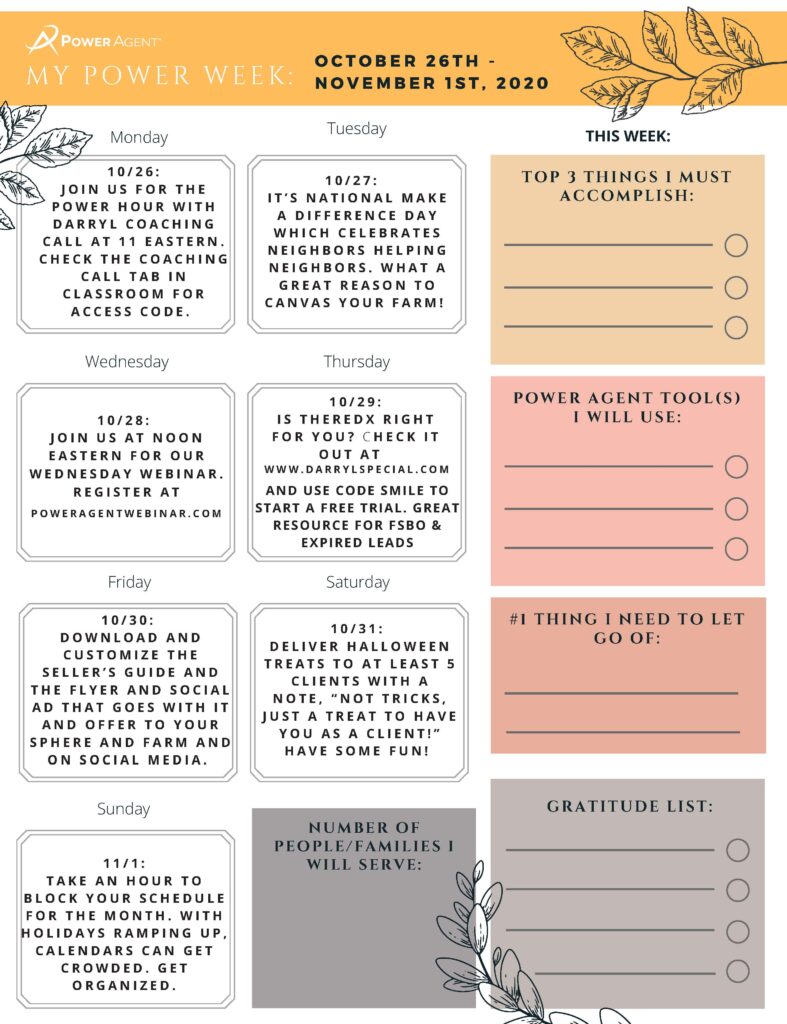 Let us break this down from a teaching perspective for you as to why we included each element. 
Daily Action Items. Every day we'll give you one actionable task that can help you grow your business, build referrals, feel more confident and resilient, and create connection. It's ONE thing you don't have to think about on your own.
Weekly focus. Life, and change are coming at us fast. Trying to focus on goals that are more than a week away can feel overwhelming and lead to self-defeating thoughts when a curveball gets lobbed or a deadline is missed. That's why we start with the Top 3 Things to Accomplish. Break your big to-do-list for the week into the top MUST-DO's for the week. Knock them out as early as possible in the week for an extra shot of accomplishment and energy.
Power Agent Tool.  Pick a tool or strategy that you will implement each week. Just as Darryl teaches on a webinar that trying to do "everything" can lead to not doing anything. Choosing one or two things to implement each week will move your business forward 52 times per year!
Things to Let Go Of.  There's a lot of weighty stuff in the world right now, and most of us are carrying some things that are holding us back from getting to our Next Level. Begin to unburden yourself of the heavy things that are weighing you down. When you do – you'll be able to reach new heights.
Gratitude. What we look for we find more of right? The simple act of writing down what your grateful for a few times a week helps inspire more things to be grateful for.
Number of People/Families to Serve. Here's what we know — when an agent is focused on money and transactions – there is a lower level of connection than when they come from a place of service. Instead of focusing on, "I need to get three listings this week," shift your focus to how many families you will serve. What you do as a real estate professional is not just help people buy and sell houses. You help people get to their next level in life.
Watch for It Weekly!
---
Get the Darryl Davis Newsletter!
Power Agents, we're so excited to share this with you weekly! You'll  you'll find it in Time and Money Management tab in the Classroom.  We'll also be posting a link to it in the Facebook Group each Monday, and send a download for you to print in your Monday morning emails!
Not yet a Power Agent®? Click here to learn more about how you can access hundreds of marketing, prospecting, and objection handling tools – live weekly coaching, podcasts, webinars, and more!
Need help? Contact our team today at (800) 395-3905!