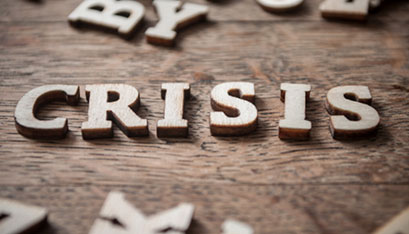 March 31, 2020
How Will You Handle the Current Crisis
As we're coaching agents to use new technologies and spearhead new strategies — and yes, manage the stress of our New Real Estate Reality – I was reminded of the story of a girl who's life lesson was based on an analogy of an egg, carrot, and a coffee bean. How we handle adversity is paramount right now. Will you let it harden you? Weaken you? Or bring out your absolute best?
Now's the time to come together and stick together with humor, how-to's, and humanity so that you can not only continue to build your business – but serve the community that you are so passionate about in new and compassionate ways.
We are going to be here for you every step of the way because we are reinventing right along with you! Here's what that is going to look like over the next couple of weeks:
1. We are hosting an online training event this week – April 1st at Noon Eastern: The Virtual Listing Conversation – Empowering agents to host virtual listing conversations with an in-person level of communication skills and rapport. Get ready to learn new ways to communicate value, talk price, coach sellers about their commitment, and list some houses! REGISTER HERE.
2. Weekly Coaching Calls – Extended. During this time of crisis – we are taking as much time as we need to problem solve, idea-share, and lift spirits and create smiles. If you're not yet a Power Agent and feel like weekly guidance, and increased skill during this time of reinvention is something that can help you be the calm in your own storm and keep your business humming while social distancing – we've got you. Come on board and get connected with this incredible community of agents from across the nation! Your first 30 days are just $5. The return on that investment, I promise, will be incredible. JOIN OUR COMMUNITY HERE.
3. New Site Roll Out. We've been developing a new, more interactive – more easily searched site for you all with cool new functionality to favorite pieces and take notes within the platform. I know you're going to love it. Watch for more on that soon.
4. Increased Online Training. We're doubling down on the training we'll be offering — now we are hosting weekly coaching members stay relevant, skilled, and in business. Shout out to my team for all their tireless work to make sure we have what you guys need to thrive!
5. Lots of interaction in our Facebook Group. Wow – you guys are so amazing. The way you support each other and care about one another and are pitching in to encourage and share insights makes my heart smile. There are a lot of real estate groups out there — but you all special! Let's keep that positivity train rolling! Watch for more Facebook Live sessions and smile makers! Power Agents, if you have not yet joined the group – please do. You'll love it! JOIN FACEBOOK CLOSED GROUP HERE.
---
Get the Darryl Davis Newsletter!
Power Agents, you'll find lots of tools to be more proactive, productive, mindful, and courageous in our Time and Money Management tab in the Classroom. Tools like Living Your Power Agent Prospecting Chart that helps you stay focused and makes prospecting a little more fun!
Not yet a Power Agent®? Click here to learn more about how you can access hundreds of marketing, prospecting, and objection handling tools – live weekly coaching, podcasts, webinars, and more!
Need help? Contact our team today at (800) 395-3905!
I'm here for you…
Keep Smiling! 🙂
Darryl Davis