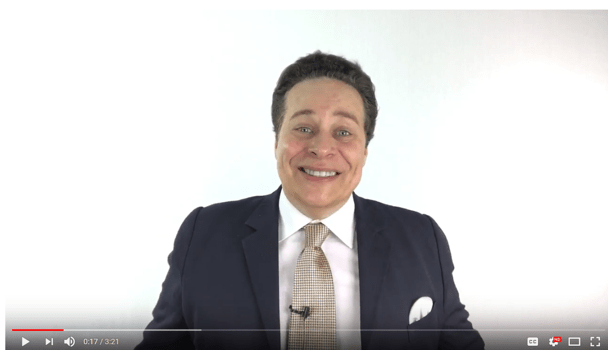 February 6, 2020
Listing Surge Strategy: Call Old FSBOs & Expireds
POWERFACT;  When you want to get ahead of the curve when it comes to getting listings in a competitive market – sometimes it pays to go BACK.
Right now we are FOCUSED, as a company, our team, myself and our membership on helping agents create a listing SURGE this season. One of my favorite strategies to share with Power Agents® is to have them call OLD FSBOs and Expireds. No, not senior citizens – that's a different niche! This is a terrific lead generation source because, for the most part, these prospects have already fallen OFF the radar of the other agents in your market. Not you though – you're savvy! You've got skills!
Watch the video below to hear my suggested dialogue to get the appointment!
Where do you get these listing lead sources? I suggest The RedX, it's a great company and my Power Agents all swear by them. I negotiated a special fee just for our membership that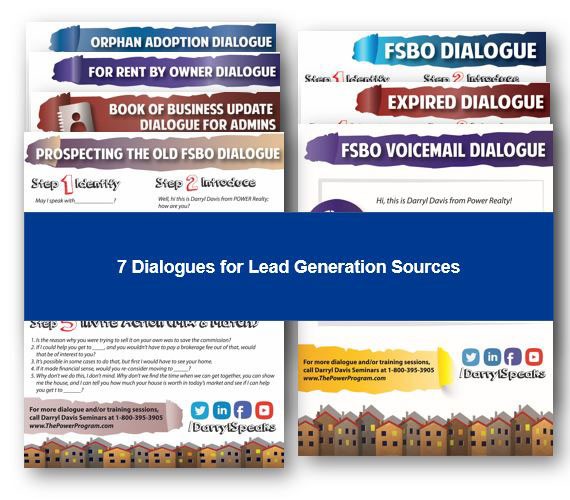 gives you a free 30-days to try everything out. You can see what they offer at www.DarrylSpecial.com and use PROMO CODE: SMILE. When you sign up they'll send you every FSBO for the last 6 months. They also can help you with Expired leads, For Rent By Owner, and more. If you're looking to create a listing surge of your own in the next 90 days – it's very handy to have a company like this just deliver the leads to you.
Power Agents, you can use the dialogue for these leads that we've just put in the Prospecting tab in your Classroom. In fact, go a little crazy while you're there because we now have SEVEN lead source dialogues in that tab! (We were on a roll!) Download them all today here. 
Power Agents, be sure to also join us for our coaching calls EVERY MONDAY at Noon Eastern time, where we take agent questions and concerns live during our hour together. This week was an awesome call where we talked about effectively listing FSBOs, using tools to get necessary price reductions, how to create your listing conversation book, and using the current market stats to help sellers better understand how important to get ahead of the market. They are literally a POWER HOUR.  If you've not made those calls in the past – we'd love to have you on them. Every question and answer is a chance for everyone to learn!  Click here to get the credentials to join us for the next call.
If you're not CURRENTLY a Power Agent, now's the time to try us for the next 30 days for just $5. You'll have all the tools, training, and coaching you need to handle objections and list like a pro. Your 30-day trial gives you total access to every tool we have including letters, dialogues, training tips, webinars on demand, eBooks, and marketing tools.
Now is NOT the time to reinvent the wheel. It's the time to get laser-focused so that in 90 days, you're in the position to handle whatever the market throws your way.
Ready? Set? Go!
Need help? Contact our team today at (800) 395-3905!