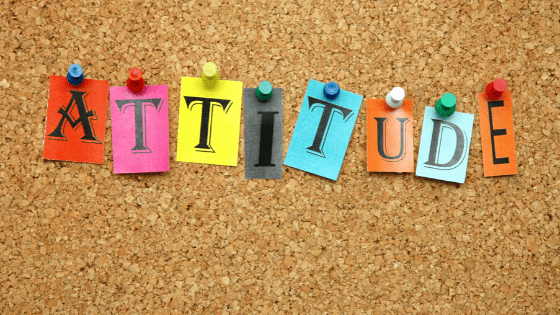 April 30, 2020
Mastering Your Attitude Skills in Times of Crisis
POWERFACT:  Your Attitude Defines Your Altitude! 
By Real Estate Coach and Speaker Darryl Davis, CSP
During these tumultuous times and all the uncertainty that comes with it, buyers and sellers everywhere need skilled real estate agents more than ever. If we, as agents, are confused and unsure how to navigate through this new real estate reality, how much more anxious do you think our clients are feeling?
It can be easy to sink into dark places in such uncertainty, but this is why it's imperative that we take this time to focus on our attitude skills. Like any other skills that must be developed, our positive attitudes must also be honed.
It's vital that we step up confidently and be a resource to our clients and communities. This is the time for us to reinvest in ourselves and in our businesses and emerge as leaders.
So how do we move forward so we can serve our clients and our communities in the best way possible?
Pay attention to yourself. What does it mean, to be skilled with our attitude? Essentially, focus on yourself. Be super-sensitive and pay attention to how you are responding to people and situations. Be sensitive to how you are feeling. Are you being judgmental and quick tempered? Are you responding with patience and confidence? Are you being a positive or negative force for the people around you?
Redirect your thinking accordingly. Our attitudes are the source of what we do, who we are, and how we behave in each moment, and those things are directly related to what we think and feel. If we are thinking negatively, we will feel negatively, and that will all come out in the way we respond to situations and the people around us. It is time to MASTER your attitude skills so that amidst all the uncertainty, you will rise above it with positivity and confidence.
In medieval times, folks were often given titles based on their role or skills — William the Witless, Caius The Wise, and so on. What would your title be if you had one? What would you want it to be? Susan the Knowledgeable? Gary the Peaceful? Regardless of what your title might be now, strive to be known as the Light in the Darkness…The Confident…The Hopeful. Our clients need us to be the Beacon, and it is time to step up and earn our desired title.
We're here with you every step of the way – to build the skills and offer the resources that agents absolutely need during to navigate this New Real Estate Reality.
We are hosting weekly webinars to do deep dives on topics that agents need to thrive, not just survive! I hope you'll join us!
Find out what we're teaching THIS week here: WEDNESDAY WEBINARS!
---
Get the Darryl Davis Newsletter!
Power Agents, you'll find lots of tools to be more proactive, productive, mindful, and courageous in our Time and Money Management tab in the Classroom. Tools like Living Your Power Agent Prospecting Chart that helps you stay focused and makes prospecting a little more fun!
Not yet a Power Agent®? Click here to learn more about how you can access hundreds of marketing, prospecting, and objection handling tools – live weekly coaching, podcasts, webinars, and more!
Need help? Contact our team today at (800) 395-3905!