July 14, 2019
Reducing the NAR Antitrust Lawsuit to the Ridiculous
Powerfact:  Facts ALWAYS matter.
Have you been following the Antitrust suit that is being waged against the National Association of REALTORS®? From the concept to the wording – it's ridiculous.
The attorney who filed the original lawsuit claimed that NAR violated federal anti-trust laws by conspiring to require home sellers to pay buyer's commissions at inflated rates. It's just not true.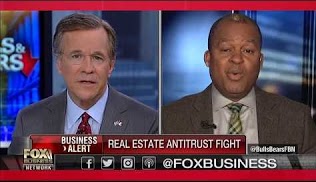 Who's conspiring? For this idea to hold water you'd think agents from every state in the union got together and decided to charge the exact amount for their services. Clearly, that didn't happen. Commissions fluctuate based on the market, the area, competition, ease of sale, etc.
Where there are choices, there is no conspiracy.
Let me give you an analogy. (I love analogies!) Here, where I live in New York there are five good pizza shops locally that we order from where I can expect to pay between$12-$14 for a good pie. Why? Because that's what people are willing to pay for a good pizza here. NOT because all the shop owners got together to price fix. There are cheaper pies, there are more expensive pies. Some deliver. Some don't. There are OPTIONS for pizza lovers on Long Island, just as I'm sure there are everywhere across the country. In New England, you might have the same conversation about lobster rolls. In Texas, steak. In Florida – grouper. The point is that it's not price fixing. It is what people are willing to pay to get the product or service they desire.
Agents do not "require home sellers" to do anything. Like most service professionals, they charge a fee for the services they provide. That's not a requirement.  Home sellers have always had different options available to them. They can sell it themselves. They can choose one the flat-fee services, or discount brokerages.
"Pay buyer's commissions at inflated rates". Nope. That's not how it works. The reality is that homeowners interview agents and decide for themselves whether the services they provide warrant the fees that they are negotiating. The selling agent then decides, based on a myriad of factors such as difficulty to market, how much they are willing to pay to a buyer's agent.  That's it.
We are seeing more and more of this kind of action and disruption against our industry and I believe it is because so many have lost the ability to effectively communicate value for the services we provide. It's a vital skill that absolutely needs to make a comeback. I teach my coaching students and audiences how to come from a place of service, not sales. From a position of coaching – not closing. Each little nuanced shift in mindset and communication makes a huge difference in the way they are perceived by consumers.
In the end, this lawsuit doesn't make sense.  Real estate professionals provide value, tools, service, and ease for both buyers and sellers. That's what we do. Hopefully soon the lawyers will let us all get back to doing just that.
I go into great detail in the video below – take a look!
If you're not CURRENTLY a Power Agent and would like to tap into powerful tools to help you better communicate your value like the two eGuides below…
Now's the time to try us for free for the next 30 days.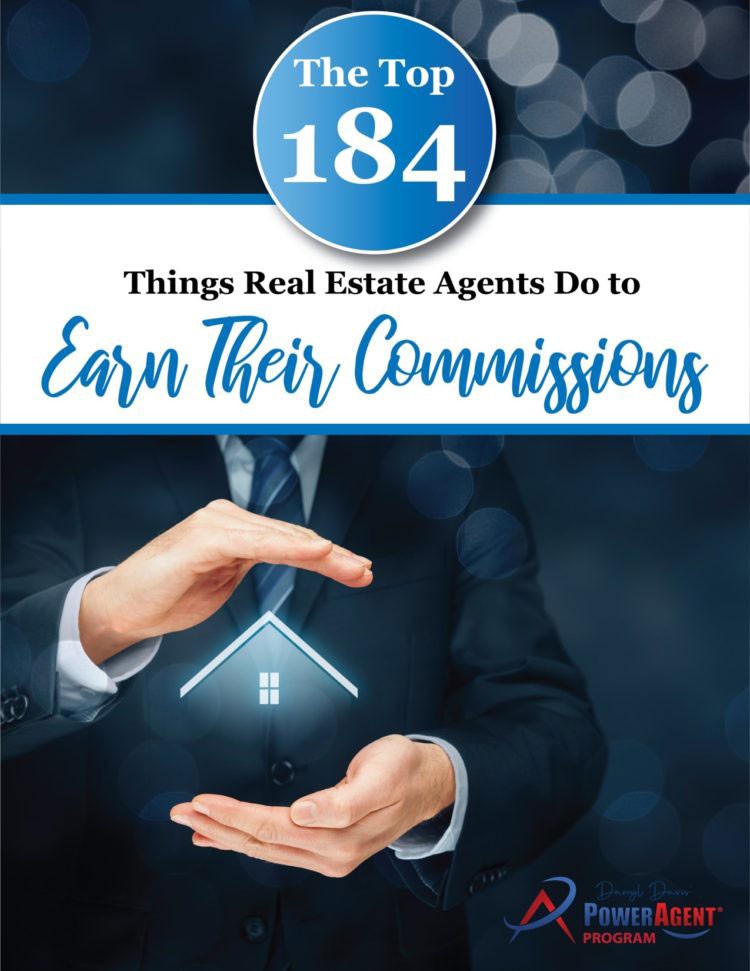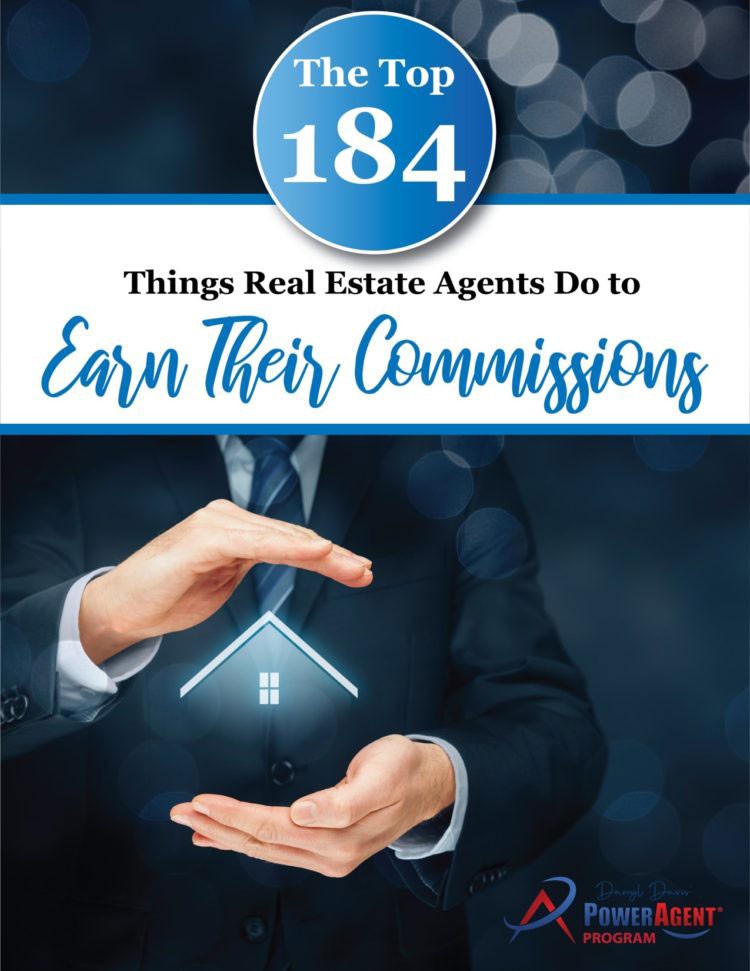 Not yet a Power Agent®? Did you know that for less than a dollar a day, you can have access to hundreds of marketing, prospecting, and objection handling tools – live weekly coaching, podcasts, webinars, and more?  In fact – we'll give you the first 30 days for just $5! Start your Power Agent® trial and have total access to every tool we have including letters, dialogues, training tips, webinars on demand, eBooks, and marketing tools.
If you're ready to have everything you need to handle whatever the market tosses your way — get started today!