Books available on Amazon
How To Become A Power Agent In Real Estate
The Realtor's essential guide to harnessing true earning power How to Become a Power Agent in Real Estate® gives real estate agents both the powerful sales techniques and the practical management tips they need to double their income by closing more transactions. Based on the outstanding success of Darryl Davis's seminar "The POWER Program®," this motivational guide utilizes POWER Principles to help the new agent as well as the experienced top producer dramatically increase listings and sales.
The book is full of Davis's surefire methods for managing the sales process, including time management for agents, prospecting for listings, handling the seller's and buyer's concerns, maintaining a winning attitude, and generating more sales in less time and how the top producers work smarter, not harder. Offering field-proven tools and techniques, Davis shows agents how to progress at their own pace to their own personal Next Level® and accelerate their entry into Top Agent status.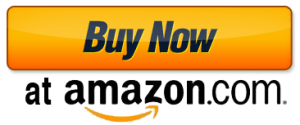 How To Make $100,000+ Your First Year As a Real Estate Agent
Jump-start your real estate career!
How to Make $100,000+ Your First Year as a Real Estate Agent is more than just an introduction to the ins and outs of the industry; it's a step-by-step guide to beginning your career, with insider advice on how to build a lucrative real estate practice. Whether you're just out of college, changing careers, or looking to improve your game, you'll find fresh ideas on maximizing your sales and commissions. Darryl Davis' system puts you on track to a six-figure salary as he helps you
Prepare for the real estate exam and get licensed
Find the right real estate office where you can truly excel
Build a referral base in just 12 months, starting from nothing
Generate an endless supply of quality listings-the bloodline to a successful real estate career
Develop a network of real estate professionals who can help you get ahead
Packed with practical tips, sound guidance, and valuable resources, this is the essential first step in your new moneymaking career.