Increase Your Sales!
Revolutionary real estate agent training, tools and resources to increase your bottom line!
The Library of Stories, Metaphors and Analogies
Our Best Seller!
Darryl shows you how to overcome the many objections you face, during this recording of a live event. You will learn the 14 seller objections (such as: our house is worth more because we did all these improvements; we have a friend in the business; call us back in two weeks; we'll give you a short-term listing and extend later if we are happy), and be prepared with at least 5 different ways to handle each of them. Included with your download is a digital workbook with visuals to use on your listing appointment. What makes this so unique from other types of training is that you will not have to memorize any scripts. Once you hear these incredible techniques the very first time, you will be able to deliver as well as Darryl.
Price: $197
Digital Download
Price It Right – Helping Homeowners See The Light Audio
Are you tired of being fearful and dreading the pricing conversation with homeowners?
Do you list seller's homes at higher prices because you're afraid of telling them the truth?
Are you afraid that they will not list with you if you tell them the number they are looking for is way overpriced?
This complete program is jam-packed with secrets on how to become confident in your profession and in turn, allow homeowners to trust in you and your opinion. After all, you're the Realtor!
You'll receive scripts and presentation techniques that will aid you in communicating to homeowners that the market HAS CHANGED and they must follow suit.
Price: $197
Digital Download
Give Yourself A Raise – How to Get More Listings at Higher Commissions Audio
This is the latest and greatest of Darryl's Audio Programs. In this program, you will learn SURE-FIRE techniques to get more listings at a HIGHER COMMISSION. It includes hours of dialogue, along with visual to use with a seller and a workbook.
Price: $197
Digital Download
"Get Your Listings Sold" Complete Selling System Audio
The first comprehensive program which shows you how to GET YOUR LISTINGS SOLD NOW! Did you know that the seller's biggest complaint is "My Agent Listed My Home and I Never Heard From Him/Her Again"! In the Listing Survival Kit you will learn how to keep in touch with the seller every 2 weeks for 9 months and get their property sold faster. You'll also get bonus techniques on how to price a property right.
Price: $197
Digital Download
Playing With Buyers & Make More Sales Audio
How to Show Less Than 5 Houses and Make a Sale
Salespeople will spend a lot of their time showing a lot of buyers a lot of homes, only to end in frustration with no sale. In this program, agents will see that perhaps it's not the amount of buyers one often has, but rather the quality of the buyer that makes the difference. Learn the various techniques to qualify the buyers' motivation, spend less time showing homes and yet, write more transactions.
Price: $197
Digital Download
Attitudes of a Top Producer Audio
Every agent at every production level shares one thing in common … no matter what, their business will not thrive continually without the right kind of attitude!
This digital audio program has been one of the HIGHEST RATED SEMINARS at the NAR Convention THREE years in a row!
Delivered by Darryl Davis – International Motivator, Entertainer, and Speaker – it shares Darryl's secrets of the business. And his #1 secret is … Attitude is EVERYTHING!
Most agents focus on technique to succeed. Although important, the most vital ingredient in the success of your business is your "Attitude". If you don't have the right attitude, regardless of the dialogue or techniques you use, you will NOT be effective.
How many goals we reach, and how far we take our Real estate career is based on our attitudes, how we see ourselves and the people we keep around us. Ever hear the saying, "what you think about, you bring about?" THIS IS THE KEY YOU'VE BEEN WAITING FOR! The essential link in taking your career to its next level of success and KEEPING IT THERE.
Price: $29
Digital Download
How to Create Win-Win Negotiations
The final hour: When a buyer finally finds the house of their dreams and a seller accepts their offer. This is also when many agents make crucial mistakes that kill the deal. Effectively negotiating offers is perhaps the most important skill set an agent needs. This complete learning system gives you the techniques to successfully put deals together that everyone will thank you for later.
Here is an overview of what is covered in this program:
One SIMPLE technique you can use when you are in a multiple offer situation that will increase your accepted offers dramatically;
The critical terms you should have in the contract when you represent the buyer;
The critical terms you should have in the contract when you represent the seller;
How to get a full price offer from the buyer when it's in their best interest
Several sure-fire techniques to handle seller's objection, especially "Will you cut your commission"
How to get the buyers to list their home for sale with you when they still have to sell.
What you should prepare for before you present the offer to the sellers
The 8-Step Negotiating Process
Price: $197
Digital Download
The Powerful Listing Conversation
We've all heard that "Listings are the name of the game", or "You need to list to last" – yet 80% of agents find this to be their weakest skill. This learning system will show how to become a listing machine and be in control of the listing appointment, especially with FSBOs and Expireds.
Some of the topics covered in this program are:
The difference between just getting listings and building inventory;
The listing techniques that top producers use during the appointment;
How to add the "WOW" factor to your listing appointment;
The four simple sections of a complete listing appointment;
The most effective technique to getting a homeowner to sign the listing agreement (at 50% more times than what you may be getting now);
How to put together your listing conversation book, and the do's and dont's of how to organize it.
Price: $197
Digital Download
How To Become A Power Agent In Real Estate
The Realtor's essential guide to harnessing true earning power How to Become a Power Agent in Real Estate® gives real estate agents both the powerful sales techniques and the practical management tips they need to double their income by closing more transactions. Based on the outstanding success of Darryl Davis's seminar "The POWER Program®," this motivational guide utilizes POWER Principles to help the new agent as well as the experienced top producer dramatically increase listings and sales.
The book is full of Davis's surefire methods for managing the sales process, including time management for agents, prospecting for listings, handling the seller's and buyer's concerns, maintaining a winning attitude, and generating more sales in less time and how the top producers work smarter, not harder. Offering field-proven tools and techniques, Davis shows agents how to progress at their own pace to their own personal Next Level® and accelerate their entry into Top Agent status.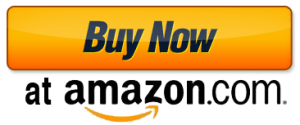 How To Make $100,000+ Your First Year As a Real Estate Agent
Jump-start your real estate career!
How to Make $100,000+ Your First Year as a Real Estate Agent is more than just an introduction to the ins and outs of the industry; it's a step-by-step guide to beginning your career, with insider advice on how to build a lucrative real estate practice. Whether you're just out of college, changing careers, or looking to improve your game, you'll find fresh ideas on maximizing your sales and commissions. Darryl Davis' system puts you on track to a six-figure salary as he helps you
Prepare for the real estate exam and get licensed
Find the right real estate office where you can truly excel
Build a referral base in just 12 months, starting from nothing
Generate an endless supply of quality listings-the bloodline to a successful real estate career
Develop a network of real estate professionals who can help you get ahead
Packed with practical tips, sound guidance, and valuable resources, this is the essential first step in your new moneymaking career.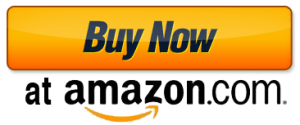 How To Design A Life Worth Smiling About
Bestselling author Darryl Davis helps you meet any challenge with a positive outlook–and provides scientifically proven reasons why this generates very real benefits in business and in life.
If you are wondering why you don't smile more in your life, then you may need to take a close look at why you do the things you do and why you don't do the things you know you should.
What would make you smile? Starting and running your own business? Taking your corporate career to the next level? Spending more personal time with family and friends?
Whatever facet of life you feel stuck in, How to Design a Life Worth Smiling About will pull you out of the rut and get your wheels moving in the right direction.
Motivational speaker and success coach legend Darryl Davis shares his proven, no-nonsense program for making strategic changes to dramatically improve your life and increase your sense of purpose. Based on a unique and powerful combination of brain science, timeless wisdom, and good old common sense, How to Design a Life Worth Smiling About helps you:
Identify negative automatic thoughts and take control of them
Replace bad habits with good ones using scientifically proven methods
Take full responsibility for your life, helping you feel more in control of your circumstances
Form relationships with positive people
Free yourself from the fear of change and let go of the past
And the best part is, this is all a lot easier to accomplish than you think! You just have to take it step by step–and Davis serves as your personal guide to every point in the journey.
"When you do something you enjoy, the actual work is the reward," Davis writes. "The success and money will come later." The lesson is to focus on yourself and your potential, not the aspects of life you're unhappy with. Sometimes, things really are quite simple.
Filled with hands-on exercises for brainstorming, focusing, and putting your ideas into action!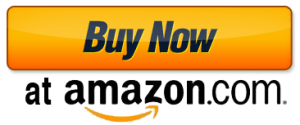 Special Super-D-Dooper Price For Everything
Includes: "The Powerful Listing Conversation", "The Library of Stories, Metaphors and Analogies," "Get Your Listings Sold" Complete Selling System, "Price It Right" – Helping Homeowners See The Light, "Playing With Buyers & Make More Sales," "Attitudes of a Top Producer," "Give Yourself A Raise" – How to Get More Listings at Higher Commissions, "How to Create Win-Win Negotiations," and a special BONUS, the best-selling "FSBO & EXPIRED Mastery."
Only $1,697 $597
Over 70% Savings!
Digital Download