Power Agent Prospecting Webinar
The 12 BEST Ways to Increase Listing Inventory in the Next 30 Days
Webinar on Demand
In this solution-packed webinar Darryl shared how to: 
Use 12 prospecting strategies to generate income NOW!
Stay focused on top producer activities that keep you on track for your goals!
ABSOLUTELY LOVE being in real estate again!
Continuously build your pipeline for financial stability!
Never worry again about where to find your next deal
Make more than you can possibly handle or want to!
Right Click to download slides: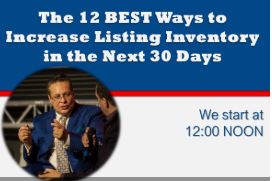 Use with: 
Darryl's new eBook...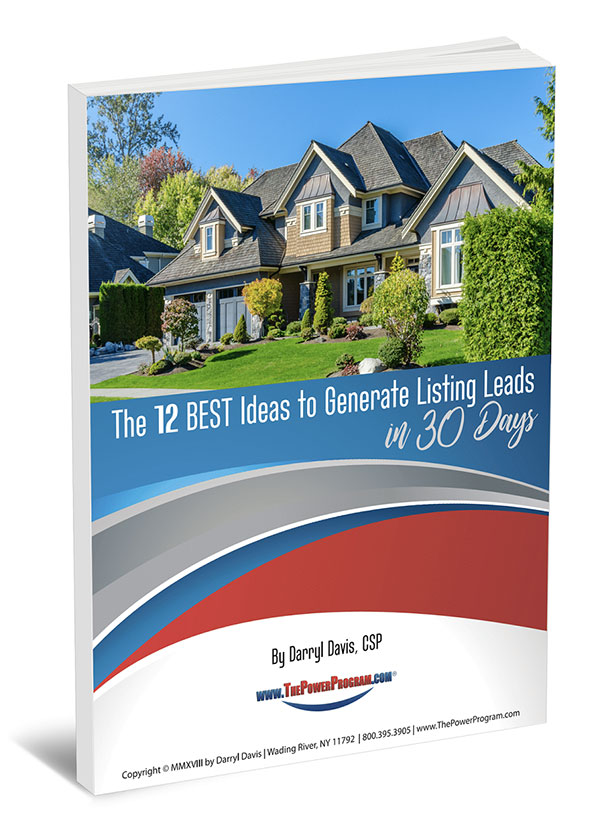 All new Weekly Power Prospecting Plan...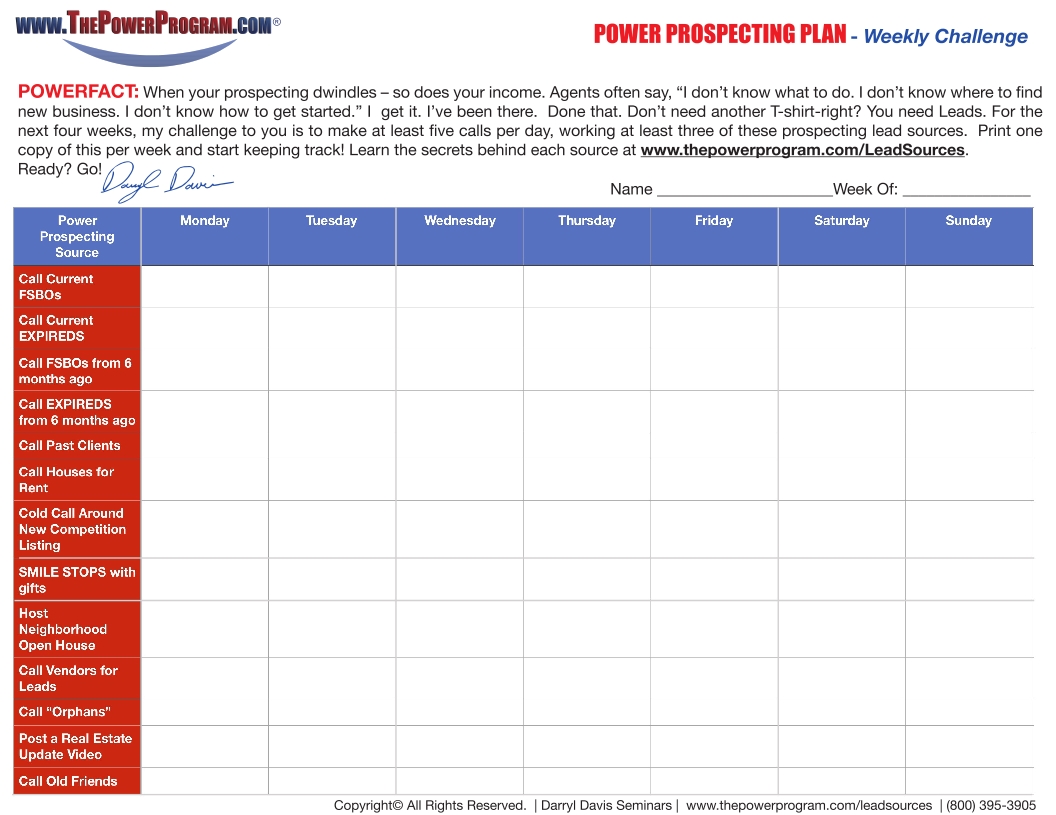 And the Spring Smile Stops Ideas...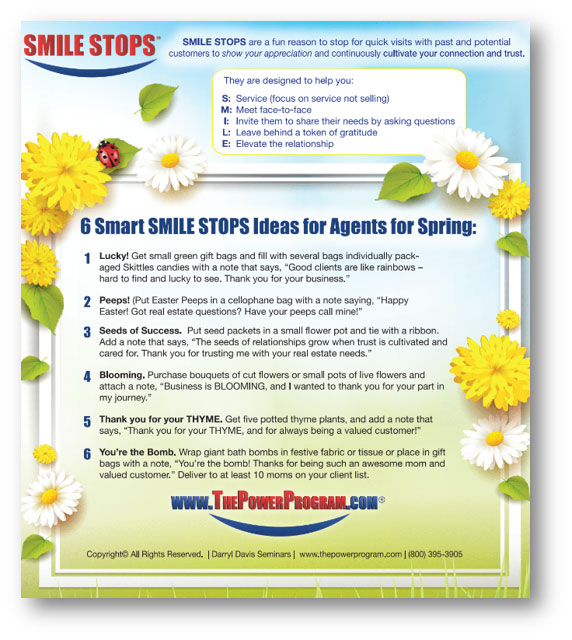 All the additional tools, letters, flyers, and dialogues mentioned in the webinar can be found in the Building Listing Inventory section of your Classroom. Check them out today! While you're there -- see all the NEW pieces we've been adding!

Join us for a BONUS POWER HOUR Call for all our Power Agents® this month.
FSBOs and Expireds Unleashed:
The Secret Sauce to Getting Massive Listings
In it, I'll be sharing
• How to handle objections on the phone
• How to make the positive (and profitable) habit of hitting the phones
• How to overcome the fear of prospecting
• Some secret dialogues to help you connect
Just like our monthly calls – I'll open the phone lines to answer your most burning FSBO & EXPIRED questions! So, have them ready!
Here's what you do…
Join us Thursday, March 29th
*Call (712) 451-0200 to join the conference call. Use Guest Code 824094#
To Watch Darryl's computer: https://join.freeconferencecall.com/darryldavis
Online Meeting ID: darryldavis