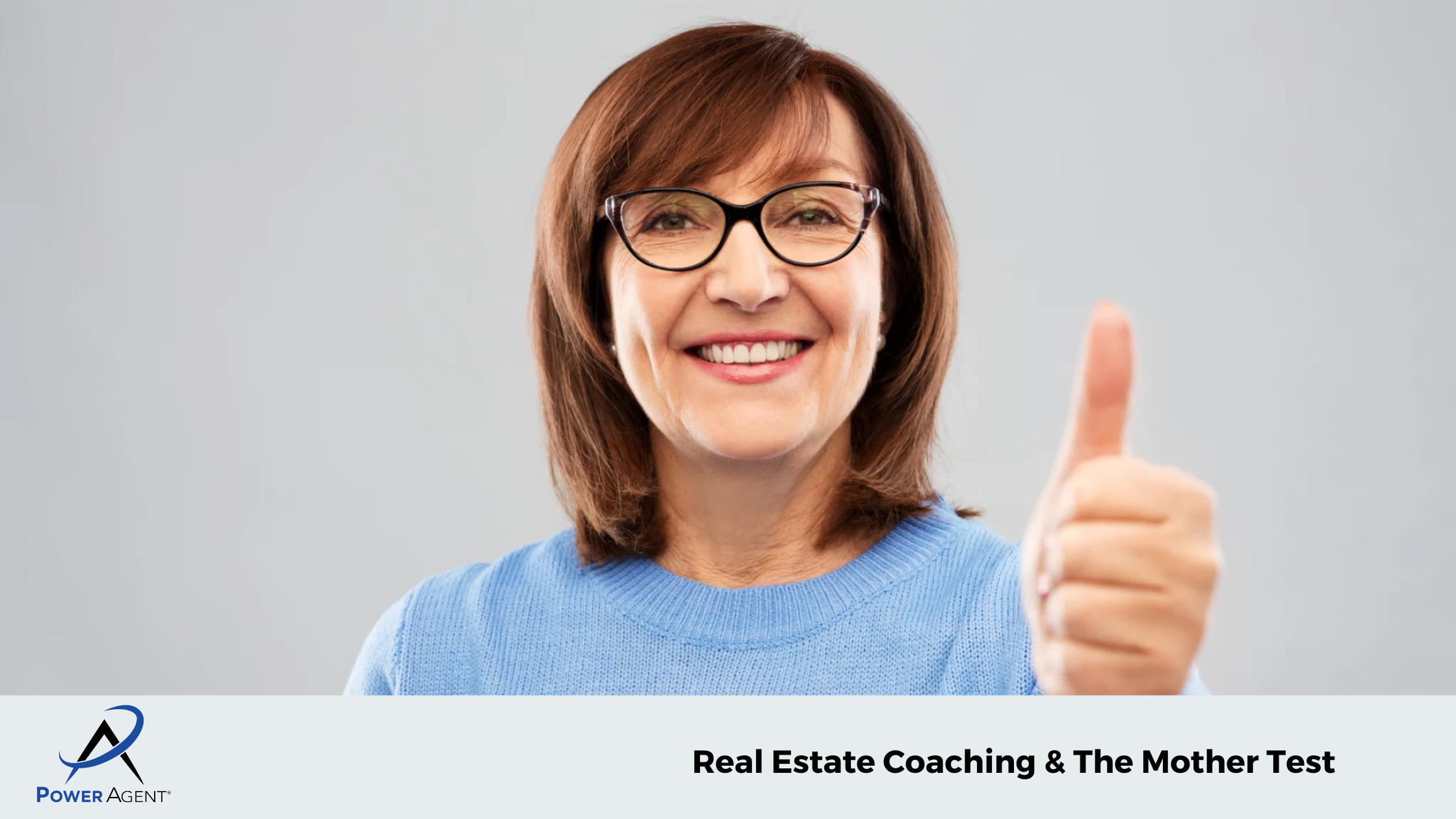 April 14, 2021
Real Estate Coaching & The Mother Test
Powerfact: "The Mother Test" can bring clarity to just about any situation.  
By Real Estate Coach and Speaker Darryl Davis, CSP
In my real estate coaching career, I have often advised real estate agents about the multiple listing scenario, and how to get your offer put to the top of the pile without wasting time. You ask your buyers for their very best and highest price they would pay, and present that as the offer.  
As the listing agent in a multiple offer scenario, your job is to work for the seller. One of our Power Agents® found herself in this situation with her sellers, and just after they had decided to accept someone's highest and best offer, another offer came in. She was worried that ethically, the sellers had already decided to accept the highest and best, though they might change their minds if this new offer was higher, and she wasn't sure whether she should even present this new offer. 
A real estate agent's success comes from serving our sellers in the best way. If this new offer is higher than the one they accepted, than it's in the sellers' best interests to present the offer. We owe it to them.  
The Mother Test
When you find yourself in a situation like this, I want you to think about the Mother Test. I have been in the real estate industry for over 30 years, both as a highly successful real estate agent and as a real estate coach, and this test was one of the first things that my mentor, Mac Levitt, taught me.  
It's really quite simple. "If the seller was your Mother, what would you do?" 
Any scenario that comes your way where you aren't sure what to do, ask yourself that question, and things will become clear. 
---
Get the Darryl Davis Newsletter!
Power Agents®, head to the Negotiating Offers tab to find valuable guides and checklists to help with negotiating the best deals for your buyers and sellers! 
Not yet a Power Agent®? Click here to learn more about how you can access hundreds of marketing, prospecting, and objection handling tools – live weekly coaching, podcasts, webinars, and get money-saving coupons on some of the best tools and apps in the industry!  
Need help? Contact our team today at (800) 395-3905!