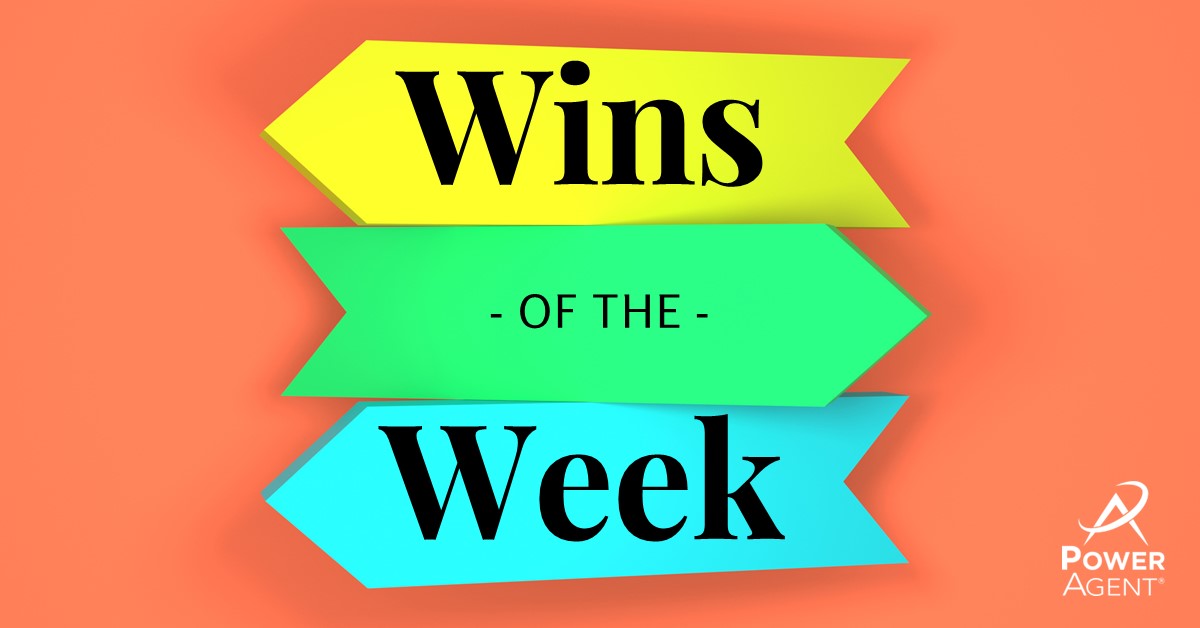 September 7, 2022
Real Estate Wins of the Week: Coaching Success Stories
Agents often ask what kind of real estate WINS they can expect from participating in a weekly coaching program. We're here to share!

On every Monday Mindset Call with one of the best real estate coaches in the business, Darryl Davis, we start the morning by having a WIN-PARTY! Where agents share their real estate wins from the previous week.
During this week's Monday Morning POWER Hour, Darryl asked our POWER AGENTS® to share their WINS from the past week.
Help us celebrate these wins:
6 New Contracts

4 Open Houses

2 New Listings 

2 Closings 

Changed Brokerages & Listed Three Properties and Sold a Property on their First Day!

Made SMILE Stops for Past Clients 

Met with a Low-Income Buyer to Help Them Find a Home

Got a Response From Farming Which Turned into a Listing

Got a Buyer From Open House

Called and Emailed FSBOs

 Identified Distractions and Got Rid of Them

Refocused on their Business

Found their Mojo & Conquered their Fears

Won a Rental for a Client

Got Referrals

Got a Call From Farming Efforts

Set Up My POWER AGENT® Profiledarr

Helped an Associate Keep a Deal Together

Helped Three Past Clients who Reached out for Assistance

Pinpointed What's Been Holding Them Back

Got an Offer Pending

Got an Offer Accepted

Got a New Buyer

Closed on a Listing that's Been on the Market for Ten Months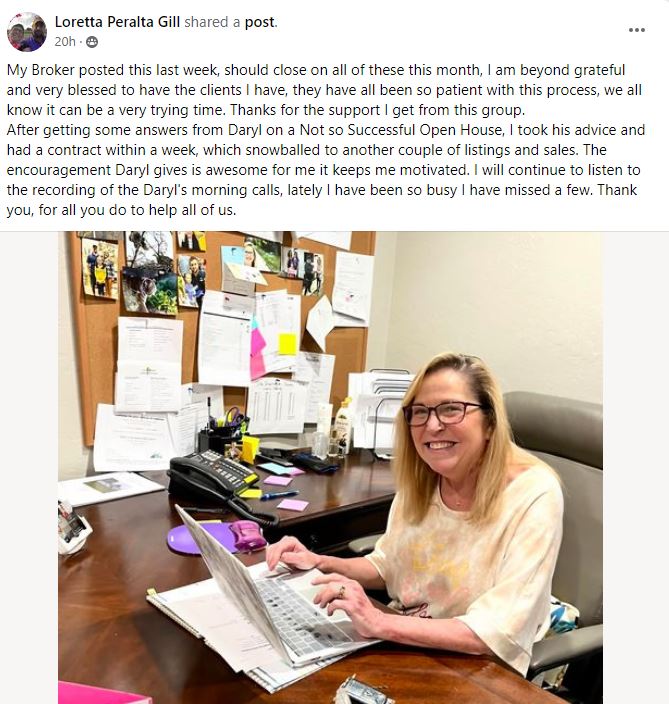 There's so much validation and momentum you can build on when you take the time to both acknowledge your WINS – and be on the mindful watch for more each day!
Recommended reading: Harvard Business Review – Celebrate to Win
Ready to share YOUR real estate wins for the week?
POWER AGENTS® – Be sure to join us on the next Coaching Call to share those triumphs and cheer the weekly WINS of your fellow POWER AGENTS®! 
Real Estate Coaching is an essential piece for agents eager to create transformative results in their careers and life and create the kind of
real estate success stories
they see in other agents.
If you're not yet a Power Agents®- no stress!
You can try us on for size for less than a cup of Starbucks!  
You can open the door for an all-access 30-day trial of this extraordinary, success-fueling program for just $5.  
That's it. $5. No contract. No long-term obligation.
Just a wide and wonderful network of success-minded agents with a love of learning and a passion for helping one another, plus Darryl, plus our terrific team, plus a classroom literally packed to the rim with tools and training for every conceivable aspect of your business.  
Imagine what you could do if you had just a snippet of what's inside The Power Program®! Just a fraction! 
Hope to see you on the "inside"! Here's to your success!  
---

Get the latest real estate training tips delivered to your inbox!