April 17, 2021
The Success Mindset: How To Approach The Listing Appointment with Zeal 
Powerfact: You have your listing appointment PowerPoint, and the CMA ready, but one thing a successful real estate agent can't leave behind? The "Success" mindset. 
By Real Estate Coach and Speaker Darryl Davis, CSP
You got the listing appointment! Great! It's time to start preparing yourself for that appointment. You have your listing appointment PowerPoint, and the CMA ready, but one thing a successful real estate agent can't leave behind? The "Success" mindset. 
Be prepared to be passionate, and to have conviction, think of every possible objection that the homeowner might give you and be ready for it. Most importantly? Be ready to leave with the listing! 
No Such Thing 
As
 Too Much Preparat
ion
If you prepare for the worst, and hope for the best, that's the only thing you have control over. Think of all the possible objections the homeowner might say, like "Well, I have some other agents that we're going to interview", how would you handle that? 
If they say, "Well, we want to sleep on it", what would you say to that? Be as prepared as you can be and be committed to getting the listing that day. 
Many agents work so hard, and they're going to these listing appointments with the expectation that they're going to leave without the listing, but if you go into it prepared to take the listing home that day, it's a different mindset, a different attitude, and a different conversation. 
You Only Get One Chance
You've got ONE shot, and getting that listing when you're there face to face with them. Whether you are sitting at their dining room table or meeting over Zoom, everything that the homeowner needs in order to make a decision can happen in that one appointment. 
Whether they choose to trust you, whether they like you, whether they think that you're qualified…You're going to communicate everything they need in order to make the decision right then in there in that first meeting. 
The Psychology of Homeowners
Now, homeowners like the option to NOT commit. They like to have the option of saying, "You know, don't close me." or "I don't want to decide now, I want to think about it, sleep on it pray on it." They want to get back to you because it gives them a sense of power, like they have the control in this situation. So, you also have to be thinking about how you can motivate that homeowner to decide.  
One of the things we used to do is talk about the time. When I would be on a listing appointment, the homeowner would say "Well you know, Darryl, we want to give it a few days, and we'll get back to you."  
I'd say in response, "Well, listen. The heat of the market is right now. Right now, in the next two months is when buyers are coming out to buy properties. However, the next two months is actually NOT two months. Buyers like to physically go out and look on the weekends, because during the week they're busy with their life in their jobs. For two months, that's eight weeks, which means it's only eight weekends.
That isn't a lot. We don't really have two months, we only have eight weekends. And, if you want to get back to me after this weekend now you've only given me seven weekends. So, I really like to get the ball rolling, because this weekend is when we might get the buyer that you need to buy your house at the price that you want to get for it." 
That's one of the ways that I use to create a sense of urgency, because it's that sense of urgency that will drive potential clients to take action now. 
You give them the benefit of knowing what they're going to gain, but if you want somebody to take action now, communicate to them what they stand to lose by not taking action. 
Power Agents®, I would encourage you to watch the How to Be Crazy Confident on Your Next Listing Appointment webinar on demand in your Classroom. It expertly walks you through the mindset, metaphors, analogies, and skills you need to proceed with confidence, coach your sellers effectively, and create those one-stop listing opportunities that will help you build your inventory and create customers for life!
---
Get the Darryl Davis Newsletter!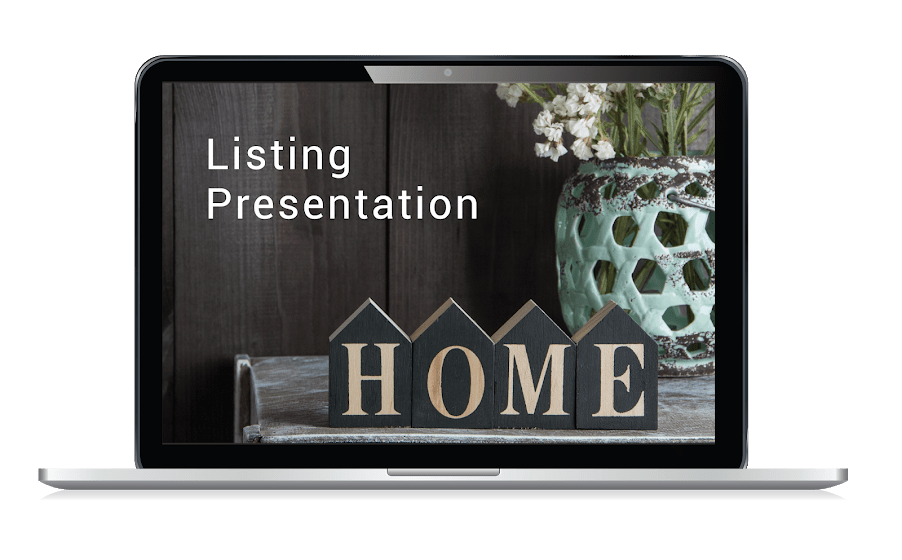 Power Agents®, you'll find am entire 103 page listing presentation that is completely customizable to you in the Listing Appointment tab of your classroom. Download it, customize it, then pick out the 3-4 marketing tools that you are most passionate about – and start practicing. That way – when you are face to face with a seller – your success mindset will kick in, your confidence will come out, and you'll be present and ready to coach your new clients to help them get to their next level!
Not yet a Power Agent®? Click here to learn more about how you can get your copy of that listing presentation, the training for it, and dive into the How to Be Crazy Confident on the Listing Appointment webinar on demand PLUS have access hundreds of marketing, prospecting, and objection handling tools – live weekly coaching, podcasts, webinars, and more! Need help? Contact our team today at (800) 395-3905!