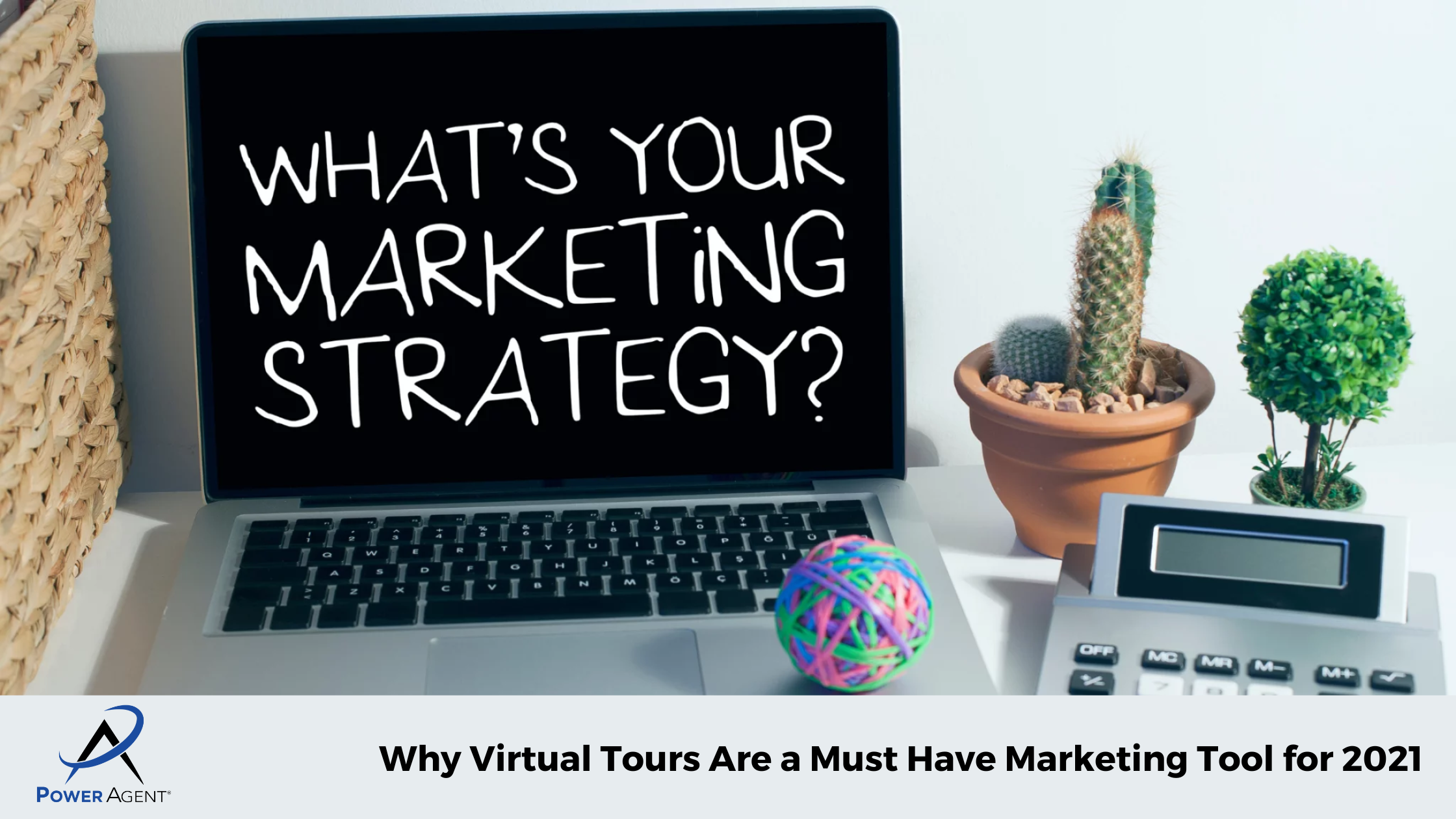 January 31, 2021
Why Virtual Tours Are a Must Have Marketing Tool for 2021
Powerfact:  Smart technology tools are the way to differentiate yourself in a hot, competitive market.
By Guest Blogger BoxBrownie.com
Virtual Tours are a Must-Have for 2021
In December 2019, when real estate professionals put together their marketing plans for 2020, it was pretty much business as usual. However, as the entire planet soon discovered, nothing would remain "business as usual" for long.
The lockdowns, social distancing regulations, travel restrictions, and fears surrounding public gatherings have all created "unprecedented" challenges in property marketing.
COVID-19 Brought New Problems
Two of the most glaring problems brought about by COVID-19 are the cancellations of walkthroughs and open houses. Agents who relied on these traditional (and traditionally reliable) means of marketing were caught off guard in 2020 and needed to try new real estate marketing ideas.
"Fool me once, shame on you. Fool me twice, shame on me!". If you have read this far, you have already learned the secret for marketing property in 2021; Virtual Staging and 3D Virtual Tours are the answer.
During this past troubled year, we were so happy to help agents with our 360° Virtual Tours and Virtual Staging capabilities. The advantages, perhaps, are obvious. But, if you've never done it, let us also show you how easy it is, and how to engage a 2021 Real Estate Marketing Plan that brings results.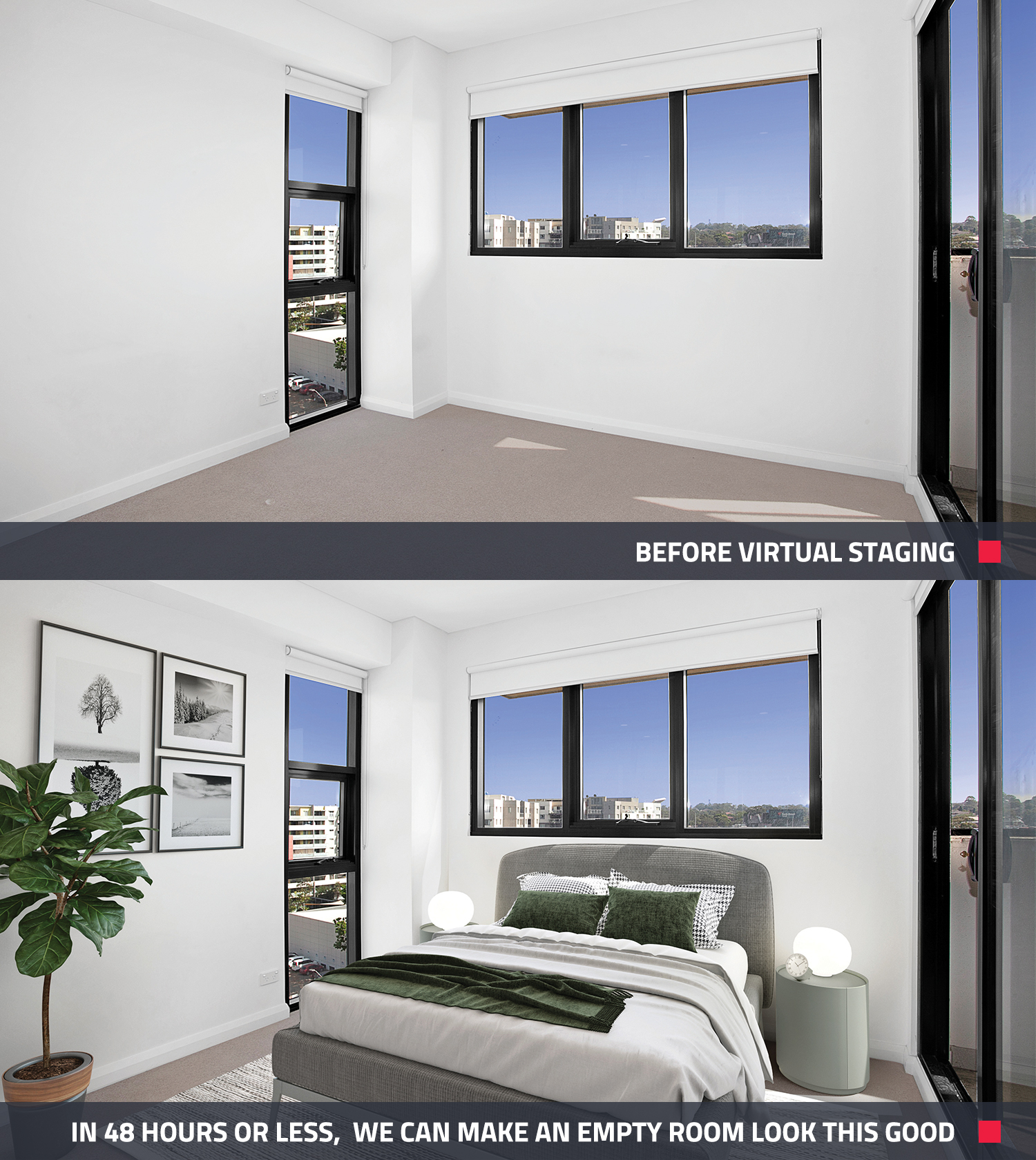 360° Virtual Tours
Before 2020, the Virtual Tour belonged more to the "bells and whistles" department of real estate marketing. In 2021, for reasons that ought to be clear, 3D Virtual Tours are among the  "meat and potatoes". In areas where social distancing restrictions are extreme, or where full or partial pandemic-related lockdowns are in effect, Virtual Tours have become nothing less than a lifeline to buyers and sellers alike.
Property seekers who are treated to a 360° Virtual Tour can 'walk' through the listing as many times as they like. If you are a property pro in a part of the world that the government slaps with a total lockdown, you can still show properties to prospective buyers.
The BoxBrownie.com advantage is that before this pandemic hit, we were already global leaders in virtual tour technology. We'd been perfecting the technological side of the 360° Virtual Tour long before it became one of the most essential items in showcasing property to potential clients.
Already Ahead of the Game
When the pandemic did arrive, our existing clients were one step ahead of the game. Imagine being able to show your client this at a time when other agents were forbidden to meet even a single person for a walkthrough, let alone host an open house.
360° Virtual Tours are incredibly fast, simple, and cheap to execute. Any agent with a 360° camera and an internet connection can have a virtual tour of their listing ready to share with a client within 24 hours.
For as little as $20 and five minutes of your  time, we can create a 3D Virtual Tour that could turn out to be your most important selling feature, and tool for lead generation.
If you are a buyer unable to visit a property for whatever reason, it doesn't hurt to request one one, either. Your agent will probably thank you for the introduction to such effective technology.
Advantages to the Virtual Tour
Fast: A 24-hour turnaround on most submitted images.
Covid-proof: With a Virtual Tour an agent can show a house to a client without either of them meeting. This keeps everyone safe. If you are an agent it demonstrates your commitment to public health while allowing you to work around whatever restrictions or lockdowns exist in your area.
Cheap: US$16 for a 3-bedroom house. US$24 for a 4 or 5-bedroom house.
Time-saving: Even in a non-pandemic environment, the 3D Virtual Tour saves both buyer and seller time, enabling each to hone in a property that best suits the client.
Take a 360° Virtual Tour. They really are breathtaking and, not to mention, fun.
Virtual Staging
Did you know that 90% of property buyers now first notice the property they buy online? There is not much room for this number to go up but COVID-19 has certainly pushed it up even further.
BoxBrownie.com Virtual Staging capabilities were already well on their way to becoming a property seller's best friend before the pandemic hit. Now, the risks and uncertainties involved in marketing real estate have made the 'actual' staging of property so risky that, when it comes to staging property, Virtual is the only way to go.
Staging, in itself, has brought great rewards to the sellers of property. Research shows that staged properties sell 75% faster than those that have only empty rooms to exhibit. 83% of such properties sell for their asking price or higher.
All of the Advantages Without the Risks
The genius of Virtual Staging is that you retain all these advantages while eliminating all of the risks.
When Coronavirus came, the risks became far too painful for property sellers.
Hopefully, you were not one of the real estate businesses who staged a property with 'real-world' 'hard-copy' furniture only to be told that 'due to Covid' your listing could not be physically shown to anyone to sell a home.
Hopefully, you weren't made to renew a staging contract because your listing was taking longer than expected to sell.
In either case, our gobsmacking Virtual Staging services mean that you never have to face such problems again.
For US$32 our professional editors can virtually furnish a room to suit any style.
The images we send you, in 48 hours or less, of your virtually staged property are yours to keep forever. So if your listing takes a while to sell, or if you find yourself representing the listing on a future occasion, you will always own these exceptional digital marketing tools. They will be ready to share on listings, real estate websites, or social media platforms.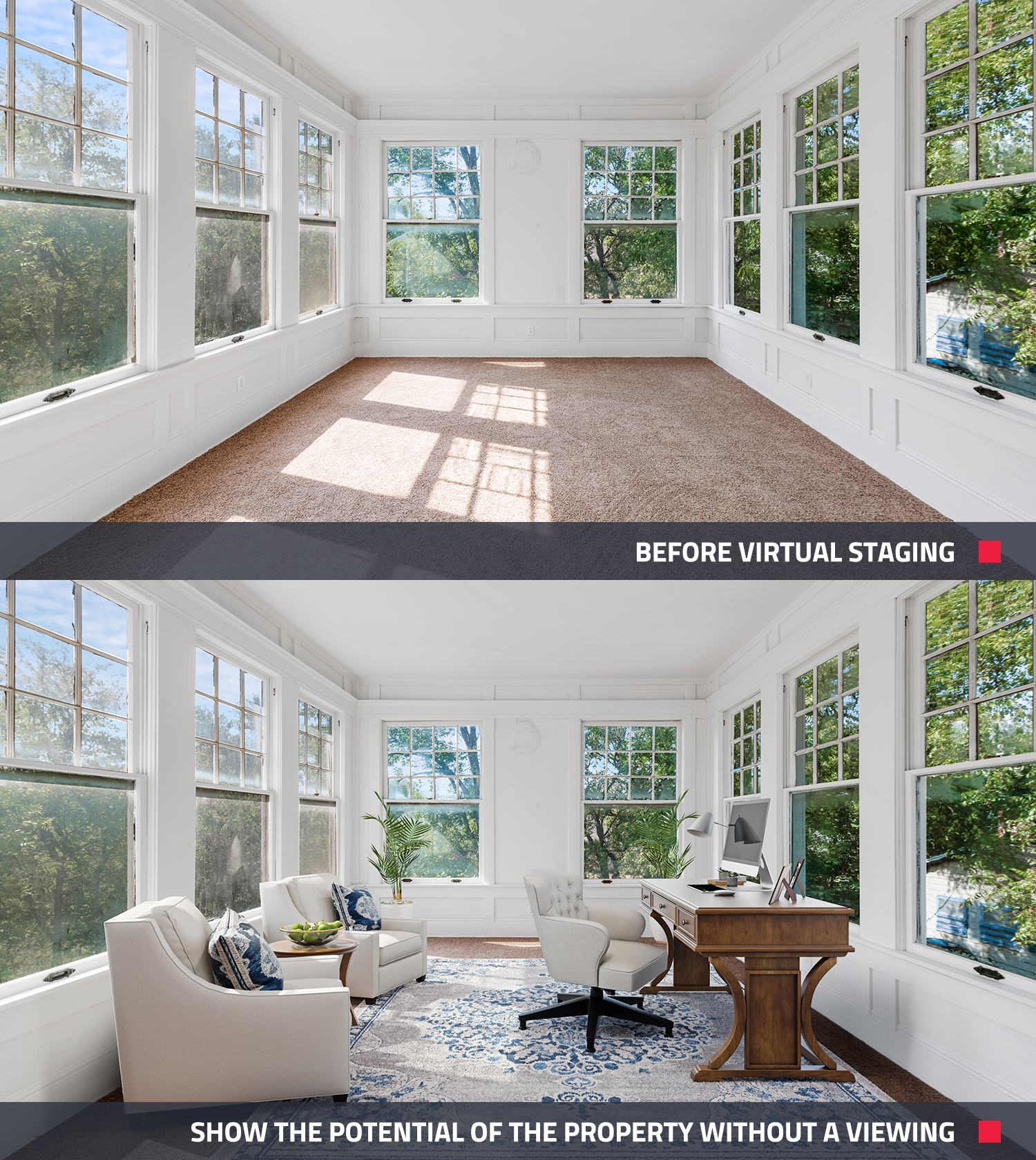 Advantages to Virtual Staging
Covid-proof: Virtual Staging is not intended for walkthrough audiences. So, even in full lockdowns, agents can stage and show their properties.
Cheap: In fact, ridiculously cheap. BoxBrownie.com can virtually furnish a room for US$32. Compare this to the costs of actually staging property and the bottom-line difference to stage a house will be in the thousands of dollars.
Fast: 48-hour turnaround for a fully-furnished room.
Transportable: Virtual Staging images can be shared with any client anywhere at any time.
Permanent #1: When you order Virtual Staging images from BoxBrownie.com, they are yours to keep. So if your listing takes a little longer to sell, you don't have to pay extra rental fees for real-world staging furniture.
Permanent #2: The images are yours to keep forever. So if you happen to get that listing again, you are already equipped to virtually re-stage the property.
Risk-Free: Compared to the substantial financial risk involved when hiring a staging company to furnish a listing, the risks involved with virtual staging are virtually non-existent.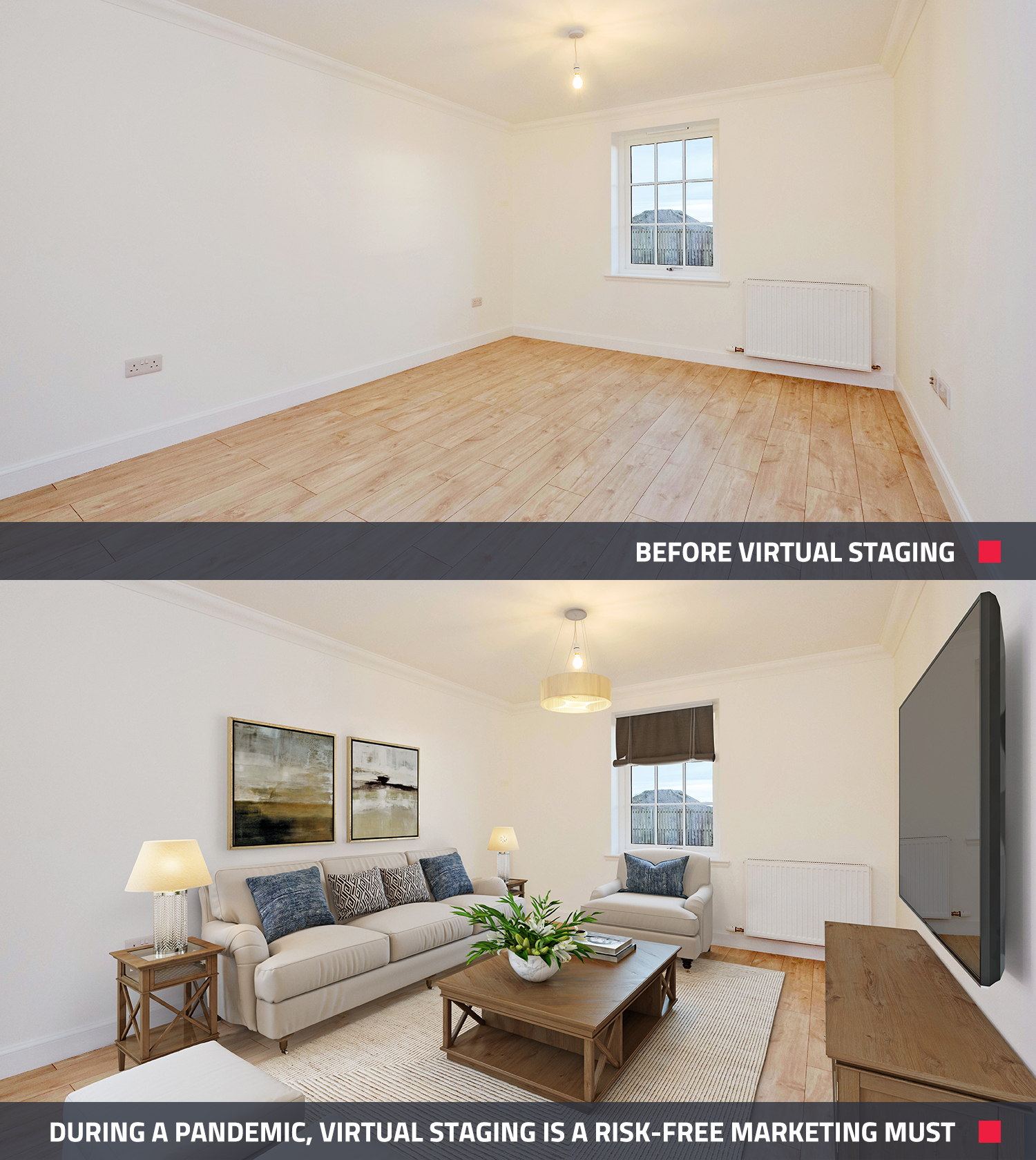 ---
Get the Darryl Davis Newsletter!
Power Agents, we highly recommend you use BoxBrownie.com to enhance your listings. We hosted a full hour of training on how to do so many things! You'll love it. Look to the Tech Tools and Training tab of your classroom to watch that training on demand — AND get your $40 coupon code to try their services for no fee! Just one of the many coupon perks for being a valued Power Agent®!
Not yet a Power Agent®? Click here to learn more about how you can access hundreds of marketing, prospecting, and objection handling tools – live weekly coaching, podcasts, webinars, and more!
Need help? Contact our team today at (800) 395-3905!