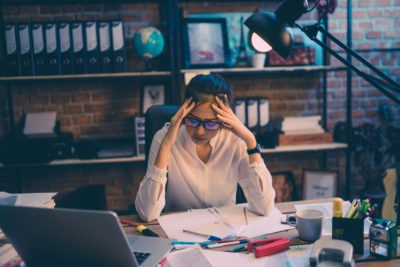 August 24, 2020
Why Your Agent Website Might be Overlooked
Guest Blog by Paulina Pestryakov, Power Builder Partner
It has been reported that over 240 million unique internet users visited real Agent websites (RealTrends).  Many real estate agents focus time and energy on getting as many visitors on their website as possible, in hopes of getting as many leads as possible.
Agents often get discouraged when they invest time and money into a professional website and get no leads.
Here's how your visitors may overlook your website, and how you can ensure you're making a positive impression with your site.
Is your Agent website mobile-friendly?

It's common for people to search for an Agent on their mobile devices. In fact "more Google searches take place on mobile devices than on computers," according to Google. So if your website doesn't display properly on a tablet or phone, it's possible your visitor will move on quickly.
When you have a website that looks great on all browsers and devices, you'll look credible and professional to your potential hot leads. This boosts the chances that they will call you and not another Agent.  It's clear that your presentation on mobile devices is crucial for making the right impression.  Don't let yourself be overlooked on mobile devices! Make a mobile-friendly Agent website a priority!
Are you giving prospects the listing information they crave?
Visitors will overlook your website if it doesn't display the content your real estate prospects are looking for – listings! With IDX integration you'll effectively capture the attention of quality leads and prospects who are looking to make a move and need the assistance of an Agent. User-friendly search features such as interactive map search and eye-catching property galleries make it easy for website visitors.
When you include IDX integration on your website, both you and your visitors will benefit! Your website traffic will find the listing information they're looking for, and you'll capture leads seamlessly in your real estate CRM. Engage your website visitors with the information they want to see, and increase engagement on your site!
Do you establish yourself as a current expert on all things home-ownership related?
Website visitors are likely to overlook a website that looks badly outdated.  They are looking for someone to trust with a big life decision, so they want to see an Agent's website as credible, professional, and current.
Blogging is an effective way to improve your online presence and build your authority on all things related to real estate. Blogging regularly on your website reminds visitors that you're an active Agent who is up-to-date on the most current and relevant topics.  Establish yourself as a real estate expert with a well-written, regular blog.  Drafting blog posts should not intimidate you. Instead opt for a good real estate website that already comes with professionally pre-written blog content.
How IXACT Contact can help
With a Power Builder® Agent website, your mobile-friendly site will look great on any device. And since your website will display quickly and properly on all devices, you'll look like the real estate sales professional you are. Hot leads will, therefore, call you rather than your competition. Whether your leads are finding your website via their laptop, iPhone, or tablet, you will master your mobile web presence.
Build credibility thanks to the blog included with your Power Builder website. Your built-in blog is quick to set up and easy to use, and includes professionally written content created for you by our real estate marketing experts. You can also write your own posts, or use a mix of both.
Your Power Builder® CRM site offers two IDX options for your Website, IDX Standard and IDX Professional. Learn more about the IDX features available with IXACT Contact and choose which one is right for you. An IDX website is a win/win for real estate agents and their prospective customers. Agents get their most appealing listings featured online in front of prospective buyers. Buyers get access to the most reliable, up-to-date information about the homes they're interested in!
---
Get the Darryl Davis Newsletter!
Power Agents, you'll find lots of tools to be more proactive, productive, mindful, and courageous in our Time and Money Management tab in the Classroom. Tools like Living Your Power Agent Prospecting Chart that helps you stay focused and makes prospecting a little more fun!
Not yet a Power Agent®? Click here to learn more about how you can access hundreds of marketing, prospecting, and objection handling tools – live weekly coaching, podcasts, webinars, and more!
Need help? Contact our team today at (800) 395-3905!