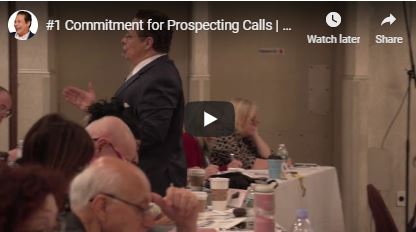 March 31, 2020
#1 Prospecting Call Commitment
POWERFACT: When you're on a prospecting call – focus on THEM.

One of the easiest things in the world to do is to stay inside your own head when you're making prospecting calls. What does THAT do? Creates fear. Chaos. Anxiety. There is one thing and one thing only you should be focused on when you are talking to potential sellers. Want to be more effective on the phone, take the pressure away, AND love what you do a little more? Make your #1 commitment on those calls just building a relationship with another human being! That's it. Nothing more. When you are focused on building a relationship with another human being it no longer becomes a win/lose scenario (get the listing/not get the listing) — it just becomes about being present with another person and asking questions to see what you can do to best help be a resource for that person.
Commit to the serving, not selling – and you'll be amazed at how much easier and how much more effective you will be.
Power Agents – look for prospecting dialogues in your Prospecting tab in the Classroom. These will help you stay focused on your commitment and help you kick start the questions necessary to learn the best ways you can help sellers get to their next level!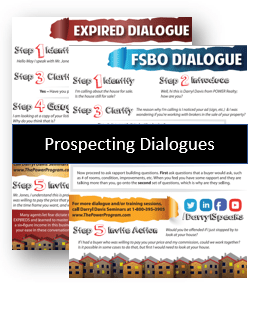 Not yet a Power Agent®? Did you know that for less than a dollar a day, you can have access to hundreds of marketing, prospecting, and objection handling tools – live weekly coaching, podcasts, webinars, and more?  
Start your Power Agent®  trial and have total access to every tool we have including letters, dialogues, training tips, webinars on demand, eBooks, and marketing tools for just $5.
If you're ready to have everything you need to handle whatever the market tosses your way — get started today! 
Need help? Contact our team today at (800) 395-3905!