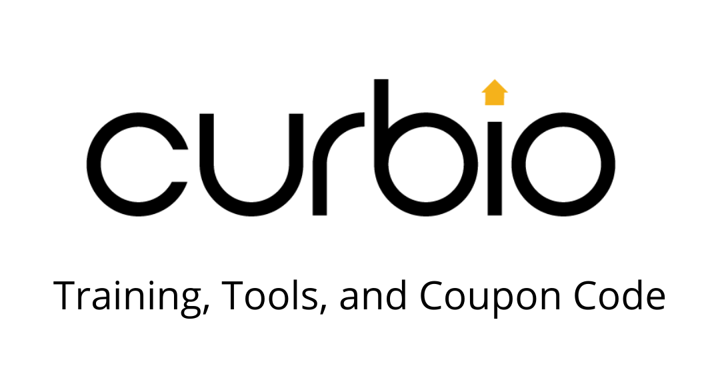 April 26, 2021
8 Quick Take-Aways From Our Curbio Webinar
Powerfact:  Business partnerships and smart applications can help you stand out from the competition.
by Julie Escobar
Our thanks and appreciation to Olivia Mariani, Director of Marketing for Curbio. We recently invited her to share with our Power Agents®  how they can use this incredible tool to help differentiate themselves in a competitive market. Having a "contracting partner" to help home sellers and buyers get the renovation and repair help they need quickly, affordably, and with little risk is a plus. Home sellers can add big return on investment for the improvements made and home buyers can even contract out the changes they want to see in the properties they are purchasing.
8 Take-Aways From Our Curbio Webinar
1. Curbio is agent-centric
Unlike some industry vendors, they aren't trying to cut the agent out of the deal. In fact – they are all about helping agents show up in their market places as resources and experts with the tools and vendors necessary to create extraordinary return on investment for their clients.
2. Curbio hires fully vetted, bonded, insured contractors
They are taking the guesswork out of whether someone will ACTUALLY show up and get work done, and they assume all the leg work to make sure that anyone that works on Curbio customer properties has been fully vetted and is insured. In today's crazy market, that's music to our ears!
3. They don't "mark up" their services
The first thing we thought was that Curbio must be charging a premium to offer the quick and thorough services they offer. Nope. They are priced competitively for each market.
4. No minimums or maximums
They can take care of small repairs such as swapping out light switches to major renovations – all with tremendous care and attention to details.
5. The contract is between the sellers and Curbio – not the agent
The agent gets the kudos for providing the services, but is not on the hook legally for the work done. If a seller pulls out of the listing, they are still obligated to pay Curbio and the agent is not responsible for those fees.
6. The turnaround time is incredible
(Same day assessment.) In an era where waiting for even an estimate for work is extraordinarily long and frustrating, Curbio provides lightning quick turn-around on estimates and completes projects in record time compared to other contractors.
7. They have an awesome app
Agents can use the app to monitor project timelines and help mitigate expectations with their clients in a super easy and informative way!
8. Everything is paid at closing! 
Curbio is helping homeowners get a much higher return for their investment by providing the changes pre-closing that can dramatically increase property value – all without having to come out of pocket before closing! How awesome is that?
While Curbio is not in all markets yet, they have plans to roll out in many more areas this year, and will continue their expansion. The easiest way to find out if they are available in your area, is to ask for a free same-day quote here. 
Power Agents®, you'll be delighted to know that they are offering YOU, as a our member, a free deep-home-cleaning for any listing for which you utilize their services, without a minimum project price! That can be up to $750 in value in some markets! 
What an amazing way to present your services at an entirely new level! Have fun with it!
---
Get the Darryl Davis Newsletter!
Power Agents®, Watch your webinar on demand, get a copy of your slides, and get your Coupon code for a whole house cleaning here -> https://darrylspeaks.com/classroom-media/we-fix-it-you-list-it-win-more-business-with-curbio/. 
Not yet a Power Agent®? Click here to learn more about how you can access hundreds of marketing, prospecting, and objection handling tools – live weekly coaching, podcasts, webinars, and more!
Need help? Contact our team today at (800) 395-3905!