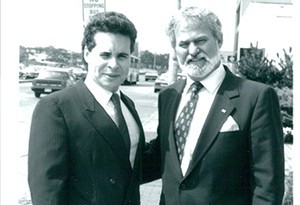 March 12, 2020
A mentor and a friend
On my own from such a young age, I had no role models or trusted adults to help guide me. Then I met Mac Levitt, who became my broker.
Mac and his wife, Pat, took me under their wings and taught me much of what I now know about not just being a successful real estate professional, but about being a man of value and integrity. I am forever changed by their care and compassion.
Finally, I had people who were in my corner that I could trust to tell me the truth, guide me with kindness, and answer questions that had long gone unanswered … and for this I am eternally grateful.