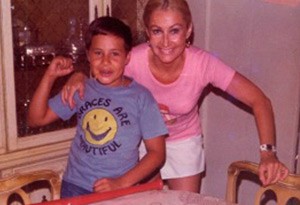 March 12, 2017
The start and the struggle
Like many entrepreneurs, my story started with struggle. The kind that changes the way you look at life, people and your future.
In the early years of my childhood, my father wasn't around a lot. It wasn't that he didn't love my mother or me, but there were circumstances that often prevented him from being home with us. Because of this, I grew up being very much influenced by my mother. Now, she was a character! She was constantly singing and dancing around the house (seriously). My grandmother had been a Rockette at Radio City Music Hall in New York City, so that was the environment that my mother had been raised in. She had also done some modeling, and her sisters had done some singing; my point here is that there was definitely show business in our blood.
This love of singing and dancing, and a flair for the dramatic, did not escape me. As far back as I can remember, I wanted to be an actor. I was in my first play when I was eight. During the next several years, I performed in plays, went on auditions in Manhattan for TV commercials and took acting classes, including some at the prominent Lee Strasberg Institute. I was crystal clear about my dream of becoming an actor. I was working toward it, and I was happy.