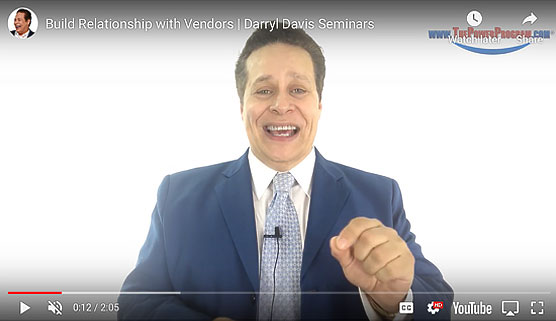 December 9, 2019
Building Referrals With Vendors
POWERFACT: Industry vendors can be a tremendous source of referrals throughout your career if you nurture them.
One segment of prospecting that many agents overlook is creating mutually beneficial relationships with industry vendors such as mortgage professionals, staging experts, landscapers, roofers, painters, movers, etc. So, when you DO reach out and start building those relationships and referring business to them, and they to you – it gives you a powerfully competitive edge.
Watch this…
The first thing to do is to create a list of reputable vendors in your market that you'd like to cultivate relationships with. Then hit the phones to open up a dialogue with those vendors that would go something like this:
"Hi (name)! This is Darryl Davis with Power Realty, how are you? The reason I'm calling is that I know we've done business before and I wanted to reach out to vendors in our market who I feel strongly about and have a good reputation such as yourself to see if there's anything I can do to help you build your business. How are things going?  What do you need? What can I do to help?"  At the end of the conversation, you can add in, "By the way, I'm looking to build my inventory and I'm working with some special buyers. If you know of anyone looking to sell or buy real estate, I'd sure appreciate the referral!"
Regularly reaching out to a vetted, trusted list of vendors with referrals and conversation creates a powerfully responsive reciprocal relationship that could very well mean an extra 5-10 referrals per year. Your business grows, their business grows — it's a win-win for everyone.
Having a  handy list to hand to YOUR clients is very powerful as well. It's perfect to give to new homeowners, great to have available at open houses, a good reason to call your sphere at this time of year to ensure you've got updated information — "I have compiled a list of trusted resources and I'd love to send it to you. Can I just confirm all your contact information so I can email or mail it to you?" Have fun with it!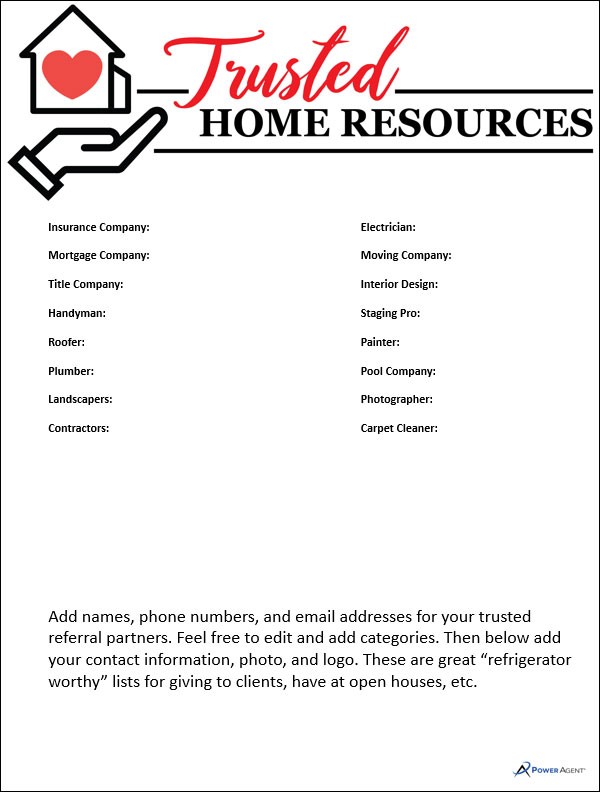 Power Agents – we've done a lot of the homework for you. Find links to our Recommended Vendors for Agents here. 
We'll have some of our favorite Long Island based vendors joining us for the Inventory Intensive Workshop January 30th – you're welcome to come join us!
Make plans to attend the 5th Annual Listing Inventory Intensive event January 30th in Long Island.
Eight FULL, impactful, strategy and skill packed hours of everything you need to make 2020 your best year in this business. It is like no event you've ever been to before and the take-aways will change the way you think, react, communicate, list, sell, and live. If you want more results with less stress next year — this is the event to attend! Click the image below to learn more! 
Need help? Contact our team today at (800) 395-3905!