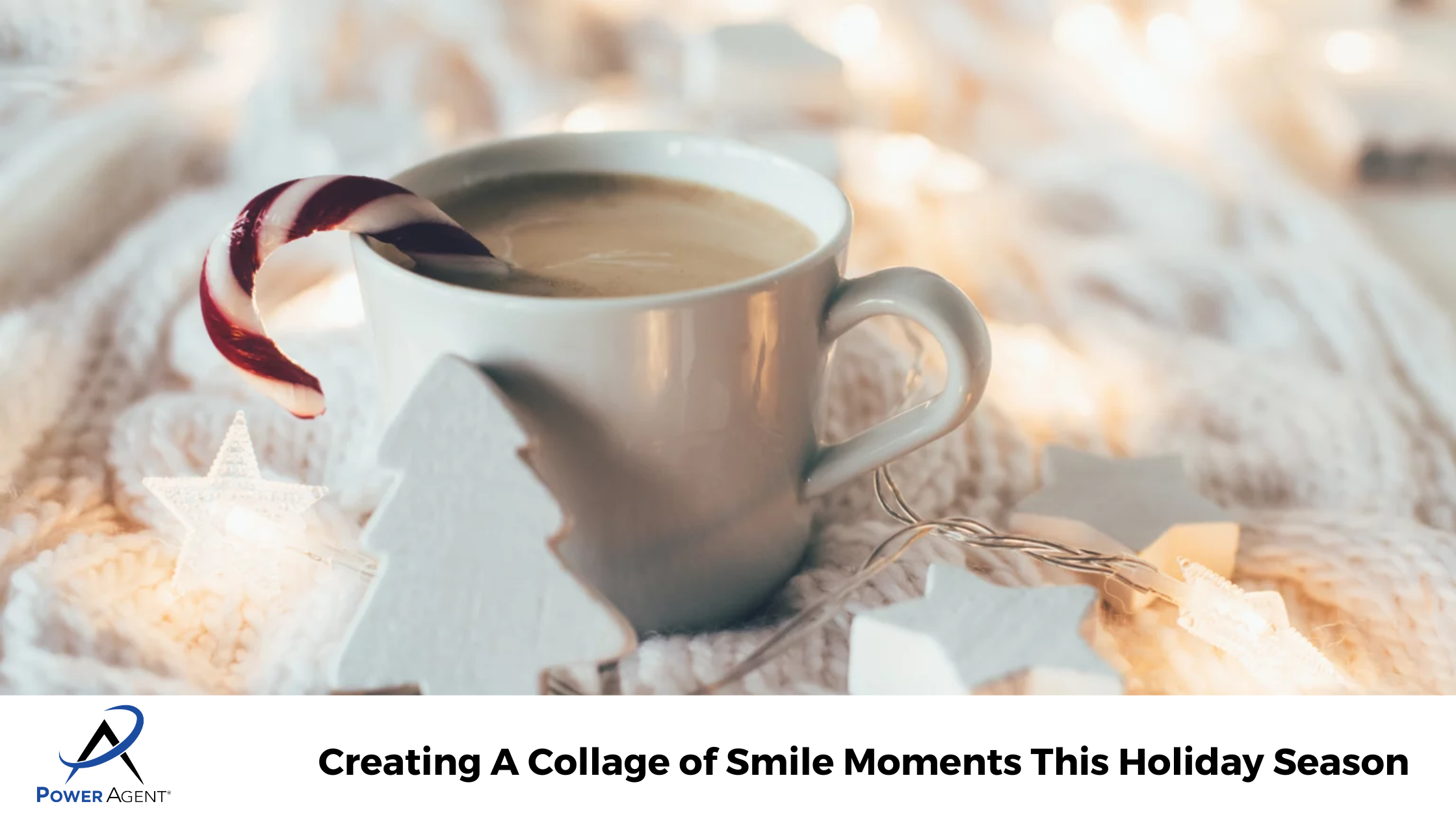 November 26, 2021
Creating A Collage of Smile Moments This Holiday Season 
Sharing old memories with loved ones is always full of laughs, but making new "Smile Moments" is important for future holiday seasons.
"Life is a beautiful collage of priceless moments and memories, which when pieced all together creates a unique treasured masterpiece." – Melanie M. Koulouris 
I was thinking about the holiday season over the last awhile, anticipating time with family, and I started thinking about "Smile Moments". It seems like whenever the family spends time together over the holidays and you haven't seen each other for awhile, what inevitably seems to happen over turkey dinner is someone starts the conversation with this: "Hey, remember that time when…" This is usually a funny story, and laughter follows with the memory. That spurs on others to say, "And then there was that time…" More laughter, and more memories follow with everyone sharing their favorites! 
Those are what I call Smile Moments — we look back at our lives, but it's not like watching a movie, its like we remember scenes, or clips. We don't remember those moments of happiness as the whole novel, but the short stories. Some might even equate it with a patchwork quilt, with each memory a unique patch, but connected to the memories around it. 
TIP: This article by Elemental dives into "The Power Of Positive Memories" and the science behind how these positive memories help protect us against stress and depression. 
Take the time over the holiday season not only to remember those Smile Moments, but to create new ones so that in 2, maybe 5 or 10 years down the road, you can look back on this time and remember those great moments and smile! 
What's Next? 
Are you ready to start taking things to the Next Level®? If you don't already know what you need to do to get to your next level, we can help!  
Power Agents®, there is no better time to get ready for 2022 like the 2021 holiday season, so head to the Webinars on Demand tab in the Classroom for all the training you need to get ahead in the new year.
---
Get the latest real estate training tips delivered to your inbox!
Not yet a Power Agent®? Did you know that for LESS than the cost of a Starbucks coffee, you can have access to hundreds of marketing, prospecting, and objection handling tools – live weekly coaching, podcasts, webinars, and more? And as a bonus, get our FREE copy of our incredibly valuable:  
Start your Power Agent®  trial and have total access to every tool we have including letters, dialogues, training tips, webinars on demand, eGuides, and marketing tools for just $5. 
Contact our team today to sign up or get the answers you need: (800) 395-3905!