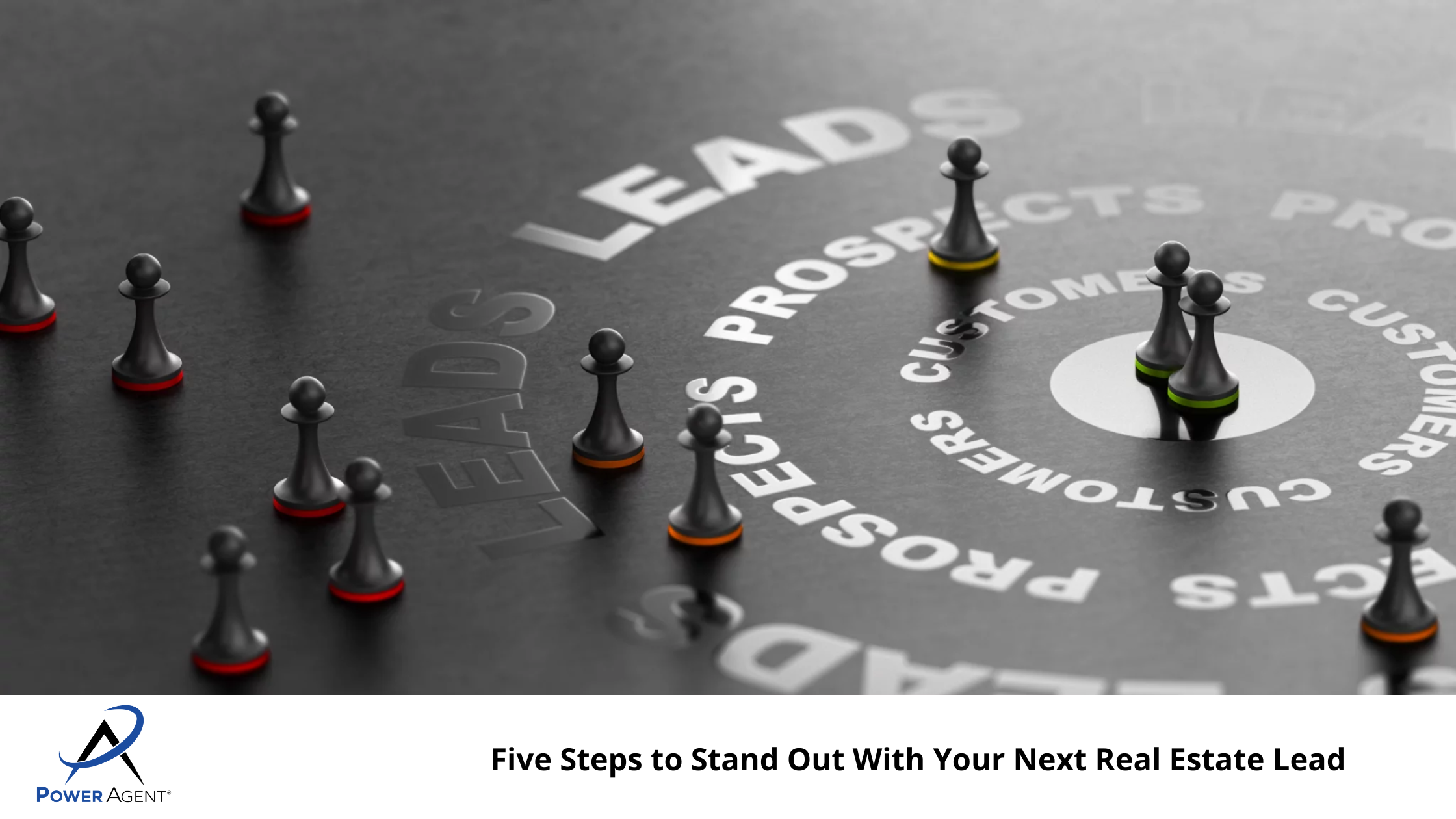 July 12, 2021
Five Steps to Stand Out With Your Next Real Estate Lead
In a competitive real estate market, creating extraordinary first and lasting impressions should be a priority.
We had a Power Agent® reach out recently to ask how to really stand out and capture the attention of a new lead that she had a conversation with, but "wasn't quite ready to list" and wanted to give it some time. She wanted to know how she could make an amazing impression without being pushy or salesy?
Sound like you?
Step one:  Determine the lead value.
In this case, this was a high-end lead from a relocation service, so a solid lead. This four-step strategy is a little bold, so you'll want to make sure that it's a lead worthy of a little outside of the box attention. This can be a referral, a FSBO, expired, even online lead – as long as you've qualified it.
Step two:  Send a greeting card!
Our Power Agents® tell us they LOVE using AM Cards through their classroom portal. It's simple, inexpensive, and packs a big impression!
Grab a picture of the home. (Get one from online, or if you're local – snap a picture. The higher quality picture the better since you will be printing this!)
Set up your AM Cards profile. To create a custom greeting card for your lead – head to the "Greeting Card" tab in your classroom. That will take you to your Power Agent portal for AM Cards. If you haven't set up your profile there yet, get started! Add your contact information and create a customized, branded back for your cards.
Go to "Cards" then choose the blank card option. then add home photo as the front of the card.
Go to "inside bottom" page and add your message. Here is an example of what to put – please tweak for your voice, brand, and the conversation you are following up on. "I just wanted to say thank you for the opportunity to earn your business. I already know what it will take to get your home sold and ensure the best return on investment for you and your family! I look forward to finding a time to get together to share with you our marketing plan! You can reach me anytime at (phone)! Have an amazing day!"
Add your signature.
Customize the back of the card.
Choose a gift item if you like – the brownies are heavenly!
Send!
Step three:  Follow up!
Follow up with an email. Here's some suggested copy:
Hi again! I hope you got my card and brownies! (They're so good I had to share!) I know you are super busy right now, I just wanted to take a moment to follow up and see if we can set a time when it is convenient for you to walk through the best possible selling process to ensure your home is sold quickly, for the most money, and with the LEAST amount of stress for you and your family.

One thing I love to offer new clients is the attached Sellopoly board. It's a great way for families to have a little fun as they move through the selling process. I'll be sure to bring a hard copy and some game pieces with me when we meet in person!

I also have a robust Seller's Guide to Real Estate and the very important Multi-Offer Negotiation Guide – I am happy to bring as well, which literally takes you through the A-Z of selling in this competitive market and navigating multiple offers.

What is the best date and time for you? Let's get together!
Step Four: Add an extra dash of fun!
Order Monopoly game pieces from Amazon and bring some with you with a hard copy of the Sellopoly board when you go on listing conversations. If you can, laminate the Sellopoly boards as well. These are great for really adding that extra pop of fun. They are eye-catching for your Open Houses as well. While other agents may have a brochure or Just Listed cards – do you think having a family-friendly game might help set you apart?
The answer is YES!
Step Five:  Follow up via phone and set the appointment.
Keep in mind when making calls your goal is to build rapport with another human being. It's to help people get to their Next Level®. You aren't calling to sell them on a listing appointment or "take" a listing – you are calling to see how you can help and set a time to have a face-to-face conversation about how you can help.
"Even if you are not quite ready to list, I totally understand, that's not why we should meet. We should meet because seeing your home will help me to know which tools I have that can best serve you and help you make the best possible decisions for your family, especially in this crazy market.  

Let's find a time to get together so that I can show you everything I have that can help you. I'm happy to bring by the Multiple Offer Guide and Seller's Guides as my gift as well.  As an agent, I'm safer than any buyer you'll let through your door! (We're like TSA agents for homeowners!) No pressure, no stress – just an opportunity to learn how to maximize your investment."
Start Making Those Great Impressions!
There are so many ways to make a great impression. To stand out from your competitors in thoughtful and creative ways. Your Power Agent® classroom is filled to the brim with powerful offers and items of value that can help you spotlight that you are both the resource and the advocate to call.
Have fun with it all. The more fun YOU have and the more you love what you do – the more that will show up in how you show up in the world! We're here to help! Hit that little chat button on the bottom right of your screen if you have questions!
---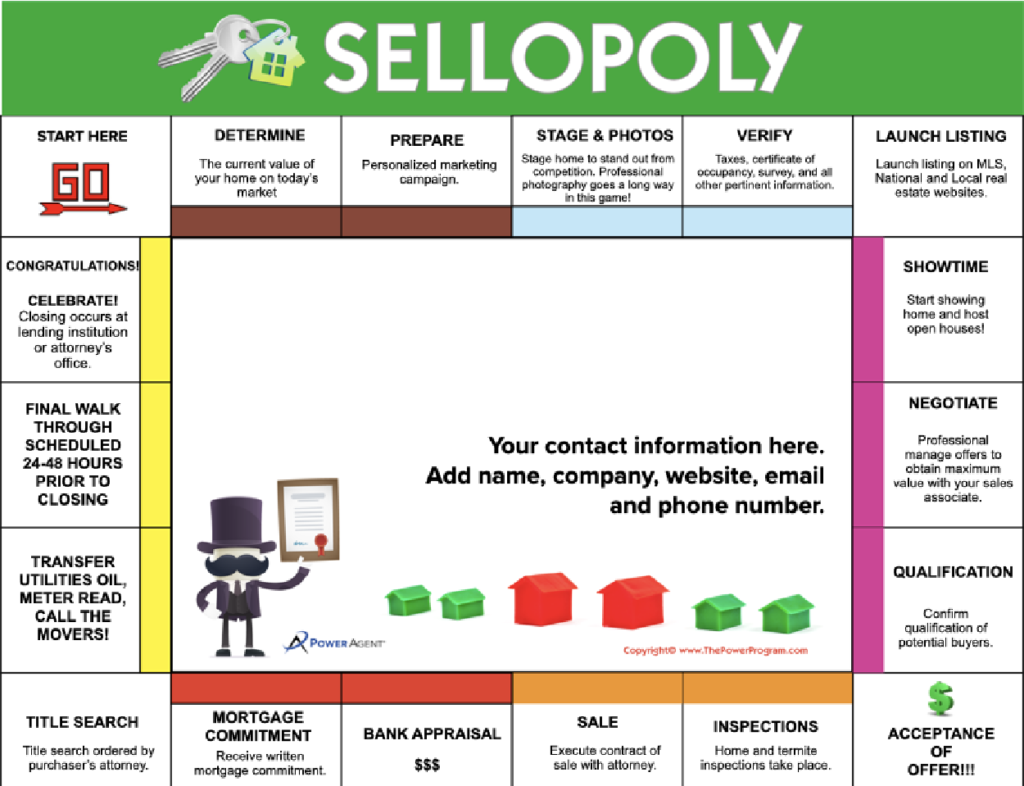 Get the Darryl Davis Newsletter!
Power Agents, you'll find lots of tools to be more proactive, productive, mindful, and courageous in our Time and Money Management tab in the Classroom. Tools like Living Your Power Agent Prospecting Chart that helps you stay focused and makes prospecting a little more fun!
Not yet a Power Agent®? Click here to learn more about how you can access hundreds of marketing, prospecting, and objection handling tools – live weekly coaching, podcasts, webinars, and more!
Need help? Contact our team today at (800) 395-3905!