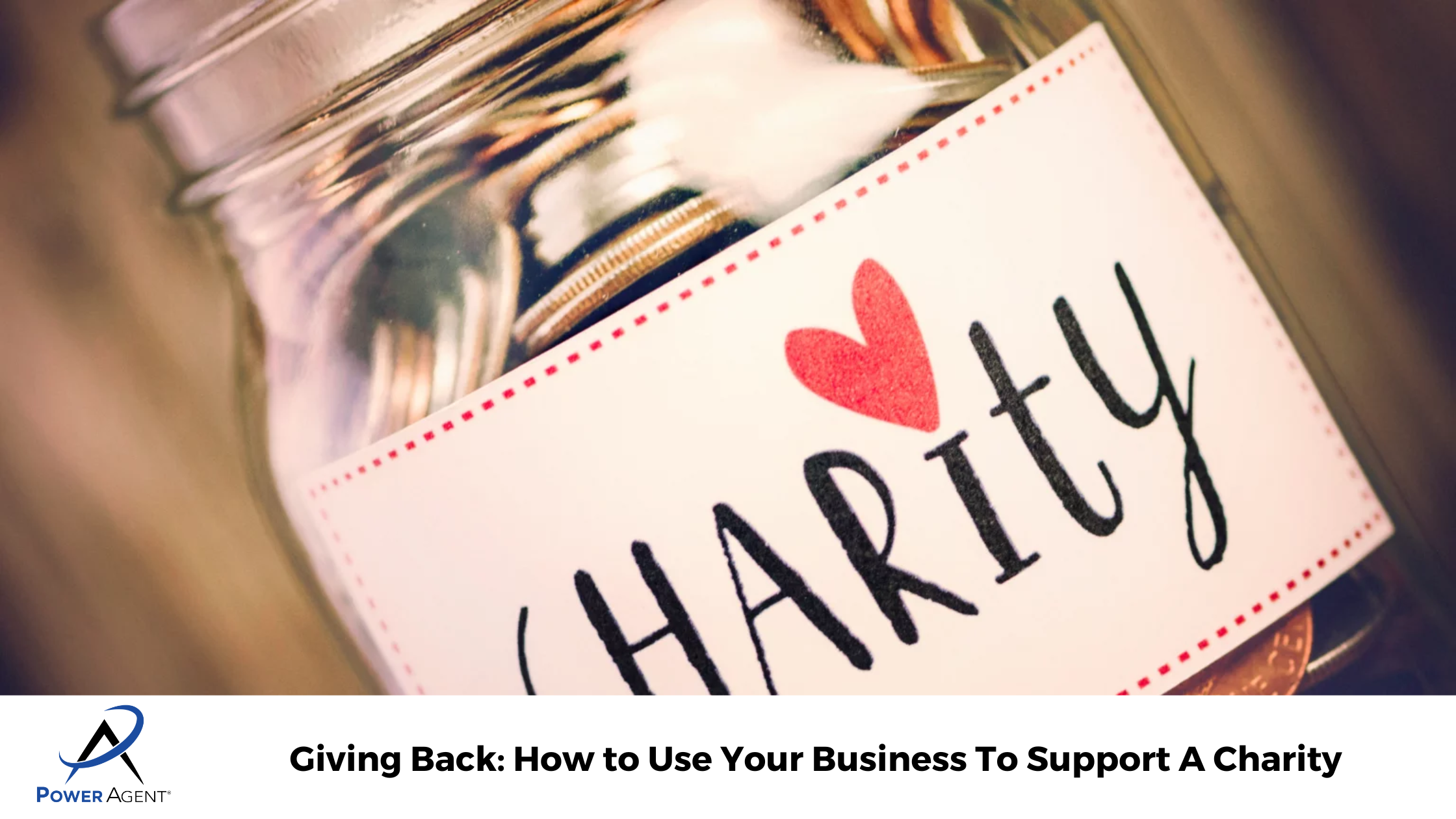 October 17, 2021
Giving Back: How to Use Your Business To Support A Charity 
Real estate agents get into this industry because they love people, and look for opportunities to serve. One way to accomplish this is with a charity, and this article outlines some ways you can get involved. 
As many of you may already know, we here at Power Headquarters are often involved in helping raise money for charity, particularly around the issues of food insecurity. We also encourage agents to do the same, and recently I had a Power Agent® ask for advice on how she could promote the charity of her choice through her business. This agent was interested in supporting Suicide Prevention, and was intending to donate a chunk of money from every listing sold. 
Make The Charity A Part of Your Brand
From using the Charity's logo on your website and other promotional materials to speaking of the charity often in the course of your conversations, make your involvement with the charity a natural extension of your business.  
TIP: For a related article on building your brand, check out: "Have Fun With Your Brand" 
Start by going to the charity's website to see what collateral they have available that you can use in your own marketing to tell people that you're going to donate $X or X% (whatever you decide) but make sure that message is crystal clear.  
Feeding America The Power Agent® Way
Here's an example from us at Power Headquarters. We discovered that food insecurity had more than doubled in the U.S. because of the pandemic. We made it our mission as a company that we wanted to pay for 100,000 meals for people through Feeding America, and we made it clear that for every person that signed up as a Power Agent® for the $5 trial, that whole $5 went towards those meals. We didn't take anything off the top, no percentages, no admin fees, every cent went to Feeding America. 
We talked about this goal on every coaching call for Power Agents® to spread the word to their brokerages, we talked about it on every webinar, we wrote social media posts about it, and blog articles…we put the message everywhere: "If you become a Power Agent®, we're feeding America." We reached our goal with 2 weeks to spare! 
Rebuilding Syria
I want to use the example of one of our other Power Agents® here as well, who came from Syria years ago. She wanted to do something to support her people overseas, and has since created her own non-profit organization to provide aid back in Syria. In the last 15 years, they have built a school, supported their orphanage, as well as built churches, filling the needs that arise.  
The Holiday Heroes® Project
In November 2020, as we began realizing the ominous depths of food insecurity, our company knew we needed to do something to help agents help their communities, so we designed The Holiday Heroes® Project. We developed a guide for anyone wanting to do a charity drive over the holiday season to collect food, clothing, and toys to support families and communities in need. It includes flyers, checklists, tips, and even a workbook and templates. Basically, everything you might need to host a charity drive! All are welcome to use this as our gift back out into the Universe, and join our Holiday Heroes® Facebook group as well. 
Getting Started On Your Own Charity of Choice 
You can approach your charity in the same way — put it in your email signature, put it on your website, put it on your landing page, create a flyer, create a social media post, and you tell anyone that has ears, "this is what I'm doing and this is why I'm doing it." 
Our commitment was to the 100,000 meals, but our message was "Because of this pandemic, people are starving." If your commitment is to Suicide Prevention, then your message is about how people need help and hope. It's the message that touches the hearts of your community. 
TIP: Need some help choosing a charity? Head over to Forbes and their list of America's Top Charities. 
Spreading the Word
You might wonder about how to really spread the word past your social media and LinkedIn reach, but I promise you this: once you start promoting it, it's going to snowball. Don't get overwhelmed, thinking about how to let people know, just start with the audience you have.  
Start right now with your email signature, and even include a link to a page that talks about your commitment to this charity, which you can build into your website. From there, you can use that webpage link on social media posts to drive everyone to that one place. Invite them to stay connected with you, and have them fill out the little form with their name and email address. You can provide real estate updates, as well as updates on your goal, which is acceptable because your charity is tied into your business. 
"If you buy or list your home with me, I will donate $500 from that transaction towards Suicide Prevention." 
Power Agents®, we have already created a customizable flyer for working with a charity here in the Farming, Self-Promotion, and Mailings tab of the Classroom. 
Whether you have an existing charity that you want to support, or create one that is near and dear to your heart, or run and event or two during the year, all show an incredible heart to serving the community, and as we come close to the holiday season when these needs, whether physical, emotional, or mental, become more prevalent, it's an amazing way to connect with potential clients in support of worthy causes. 
What's Next?
Are you ready to start taking things to the Next Level®? If you don't already know what you need to do to get to your next level, we can help!  
Power Agents®, for more strategies and tools for dazzling your sellers, check out the amazing resources in the Listing Conversation tab in the Classroom. Whether you need a boost of confidence or empowering dialogues, we are here to help you get the skills you need to be the go-to agent for the buyers and sellers in your farm area. 
---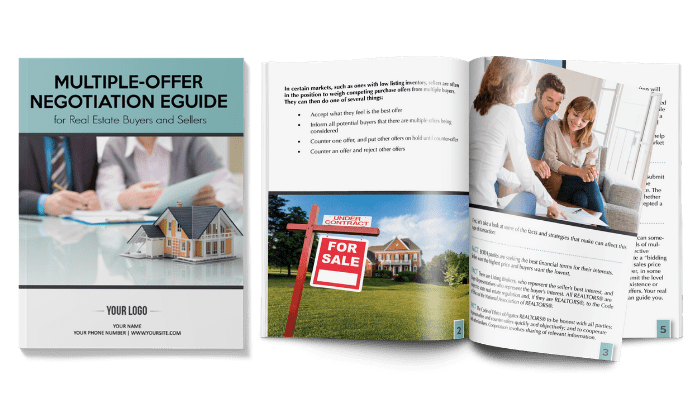 Get the Darryl Davis Newsletter!
Not yet a Power Agent®? Did you know that for LESS than the cost of a Starbucks coffee, you can have access to hundreds of marketing, prospecting, and objection handling tools – live weekly coaching, podcasts, webinars, and more? And as a bonus, get our FREE copy of our incredibly valuable: Multiple Offer Negotiation eGuide for Real Estate Buyers and Sellers. 
Start your Power Agent®  trial and have total access to every tool we have including letters, dialogues, training tips, webinars on demand, eGuides, and marketing tools for just $5. 
Contact our team today to sign up or get the answers you need: (800) 395-3905!