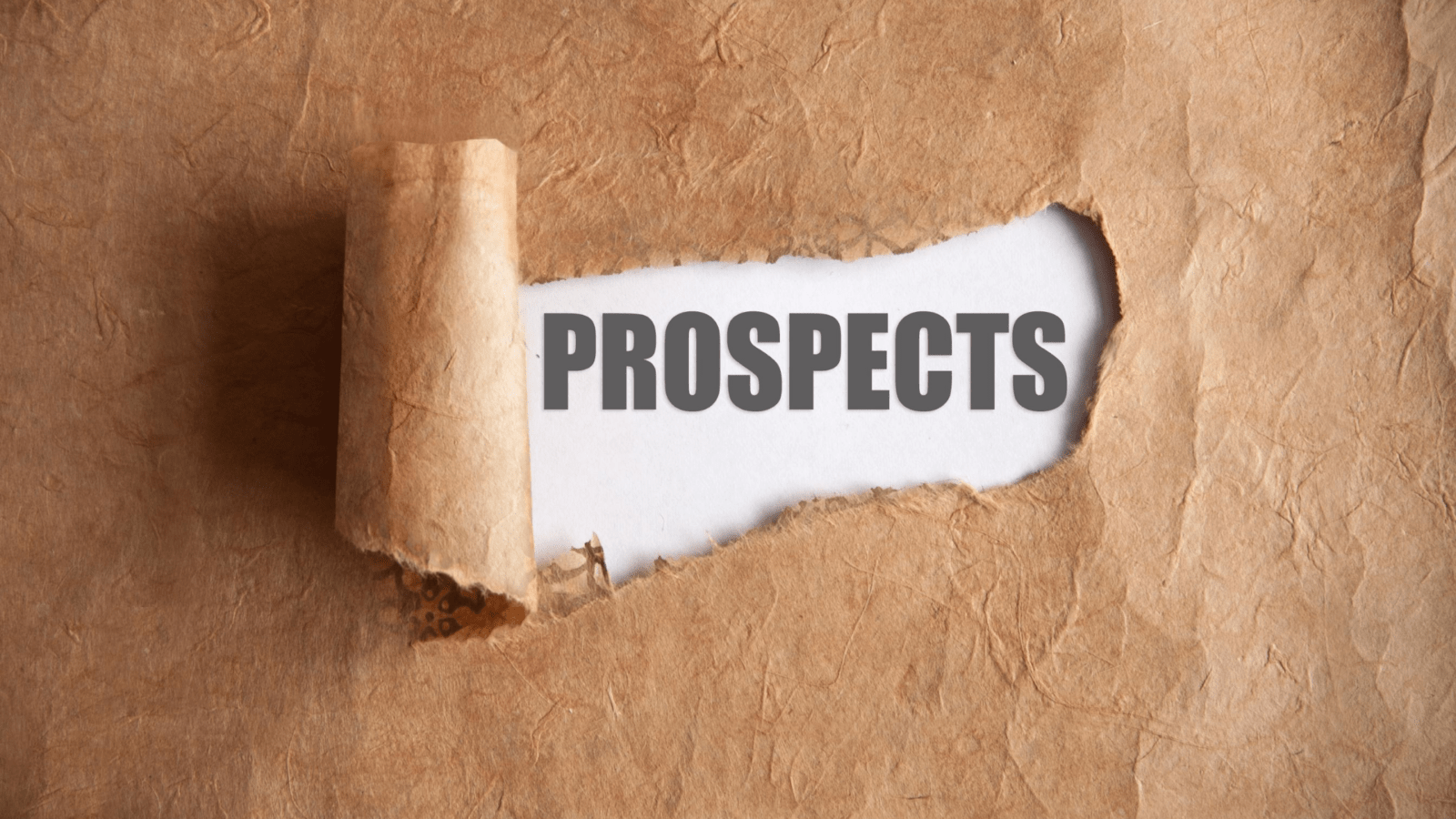 March 7, 2023
Have No Fear — Prospecting Tips for Agents
POWERFACT:  Prospecting is ESSENTIAL to your success as a real estate professional. Focusing on commitment vs. fear is key.
Don't let prospecting SPOOK you!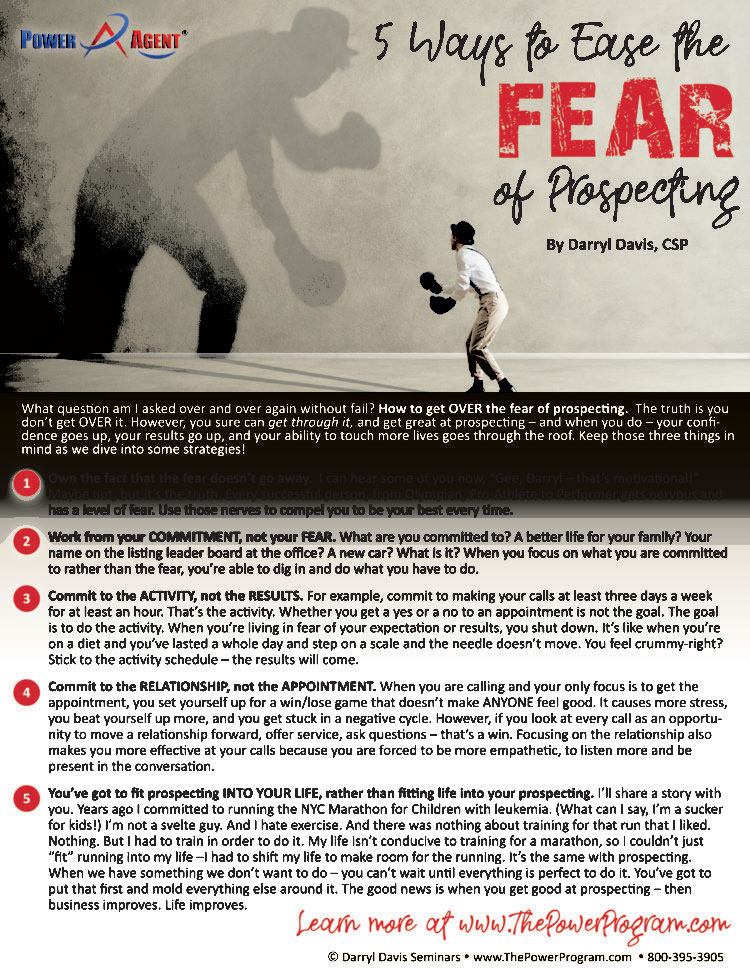 The fear of the phone is a major stumbling block for a lot of agents, and it often stops them from realizing their Next Level®. The truth is that for many, the fear will always be a part of the equation, but there are several ways to work through it, and even use it to your advantage!
Commit to the ACTIVITY. I'm a big fan of Tony Robbin's quote, "Motion impacts emotion." In this case, when you commit to the activity — picking up the phone, the practice will eventually ease the emotion or fear. Once you've done it over and over, you become more skillful, and with that skill comes confidence, which moves you beyond the fear. 
Commit to your GOAL.  When you are focused on your big goals, and keep them front and center as you make your calls, it helps you to push through your apprehension. 
Commit to the RELATIONSHIPS. When agents pick up the phone committed to "getting the appointment" they set themselves up for a win/lose scenario. When they commit to just building the relationship, they ask more questions and are focused on the other person rather than themselves, which means that even when they don't get the listing, they've still moved the needle on building a relationship with another human being. That's a win-win.
Watch the video below for more… 
Power Agents®, we've got a great piece in your Prospecting Tab called 5 Ways to Ease the Fear of Prospecting. Download it today as you get set to make your calls this month!
Add a little levity to your prospecting time!  Print out these fun DO NOT DISTURB signs and attach to your door or desk to help others know that you are conducting very important business and that you shouldn't be disturbed.
You can also head to the Prospecting Tab to see all of your Do Not Disturb Prospecting Signs. Have fun with it!  
Here's one last tip on this topic – having a track to run on when you're prospecting helps a LOT. It eliminates the fear of not knowing what to say when you pick up the phone. Power Agents – head to the Prospecting tab to download your copy of  The Top 12 Most Requested Dialogues for Real Estate Agents.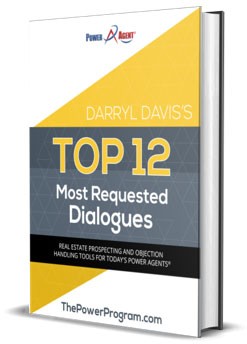 Not yet a Power Agent®? Did you know that for less than a dollar a day, you can have access to hundreds of marketing, prospecting, and objection handling tools – live weekly coaching, podcasts, webinars, and more?  Become a Power Agent® today and have total access to every tool we have including letters, dialogues, training tips, webinars on demand, eBooks, and marketing tools.
If you're ready to have everything you need to handle whatever the market tosses your way — get started today! 
Need help? Contact our team today at (800) 395-3905!