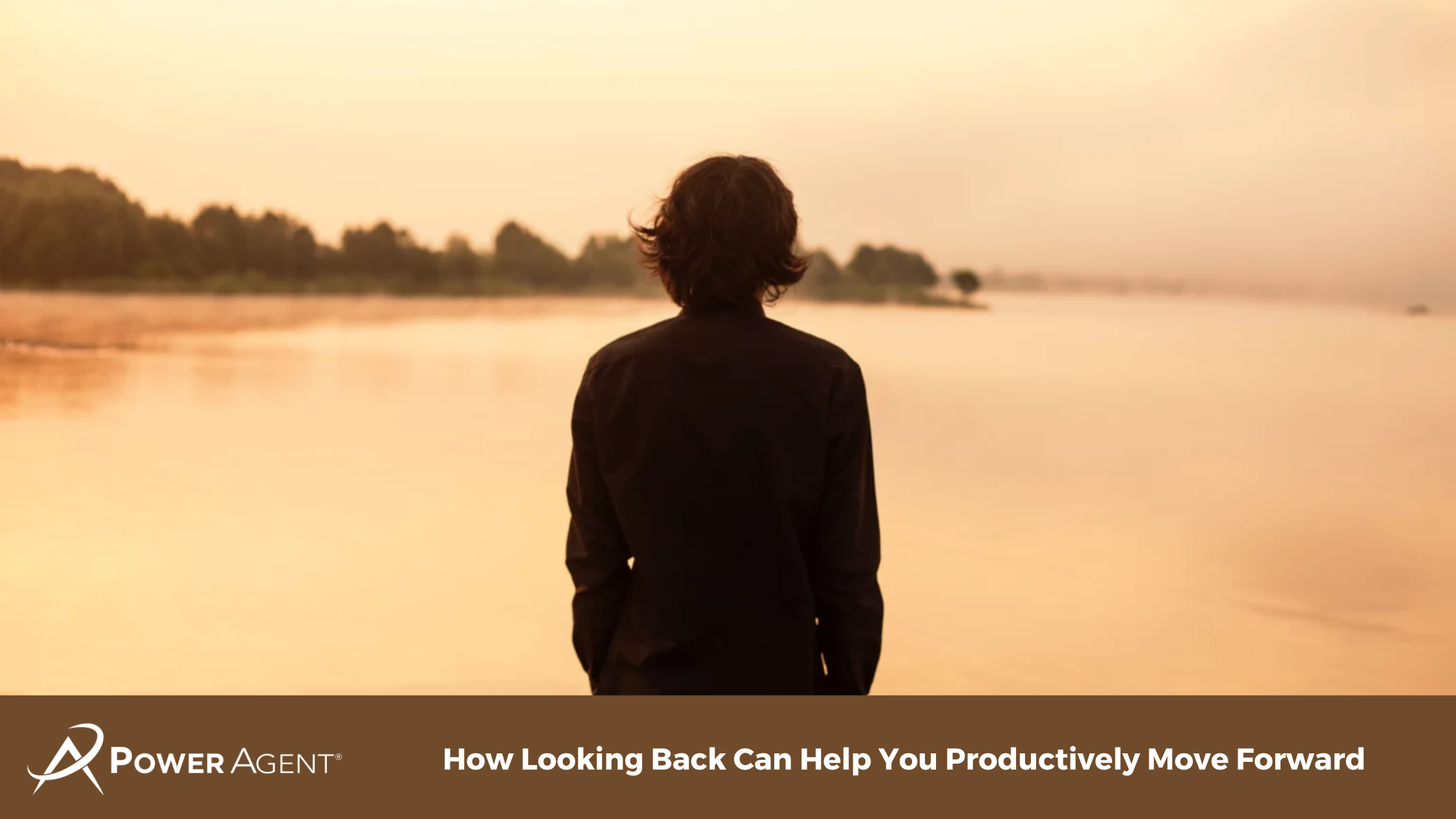 November 20, 2021
How Looking Back Can Help You Productively Move Forward 
With the holiday season comes the time of reflection as we make our final push to the end of the year. Seeing how far we have come helps us plan how much farther we'll go.
The holiday season has arrived, and for real estate agents, it can be one of the most productive times of the year. People who are choosing to buy and sell during this time are really serious, so it's an opportunity to work with fewer people, but be more productive. 
Not only are you more productive in helping buyers and sellers, but you will have more time to work on your business. Take a few minutes to think about all the things you have been agonizing about, and things you have been wanting to do, and make a list.  
TIP: For some help in making this list, check out this article, "How To Create A To-Do List That Makes You Smile" by Lifehack. 
What Do You Want To Accomplish Before The New Year?
Maybe you have been wanting to improve your website, or add a list of recommended vendors to a webpage. Maybe you have been wanting to implement some new technology, or research new ideas for marketing campaigns. You can even include all those things you have been complaining about to your spouse all year! 
You may not be able to implement them in the next 60 days, but you are moving the ball down the court, making it more within reach during 2022.  
TIP: For some ideas on how to use self-reflection to set goals, read this article by Live Smart Ohio. 
What We Shouldn't Focus On 
Sometimes, we spend too much time focusing on what's missing. We look at our lives and where we are today, and then we look at where we wish we could be, and while that can be important, spending too much time looking at that gap and how we are not satisfied because we aren't where we want to be. Instead, look back and reflect on how far you have come in the last year or two and how you have grown as a person, and what you have accomplished.  
Acknowledge yourself for how far you have come in your life, and know that in a year from now, you will look back again to see how far you have come over 2022.  
TIP: For some journal prompts to help direct self-reflection, check out this article by Diana Maria & Co. 
What's Next?
Are you ready to start taking things to the Next Level®? We have everything you need to develop new skills and master the ones you already have!  
Power Agents®, for some tools and training to prepare to start 2022 off strong, check out the amazing content in the Tech Tools and Training tab in the Classroom.  
---

Get the latest real estate training tips delivered to your inbox!
Not yet a Power Agent®? Did you know that for LESS than the cost of a Starbucks coffee, you can have access to hundreds of marketing, prospecting, and objection handling tools – live weekly coaching, podcasts, webinars, and more? Check out this FREE resource: Multiple Offer Negotiation eGuide for Real Estate Buyers and Sellers. 
Start your Power Agent®  trial and have total access to every tool we have including letters, dialogues, training tips, webinars on demand, eGuides, and marketing tools for just $5. 
Contact our team today to sign up or get the answers you need: (800) 395-3905!