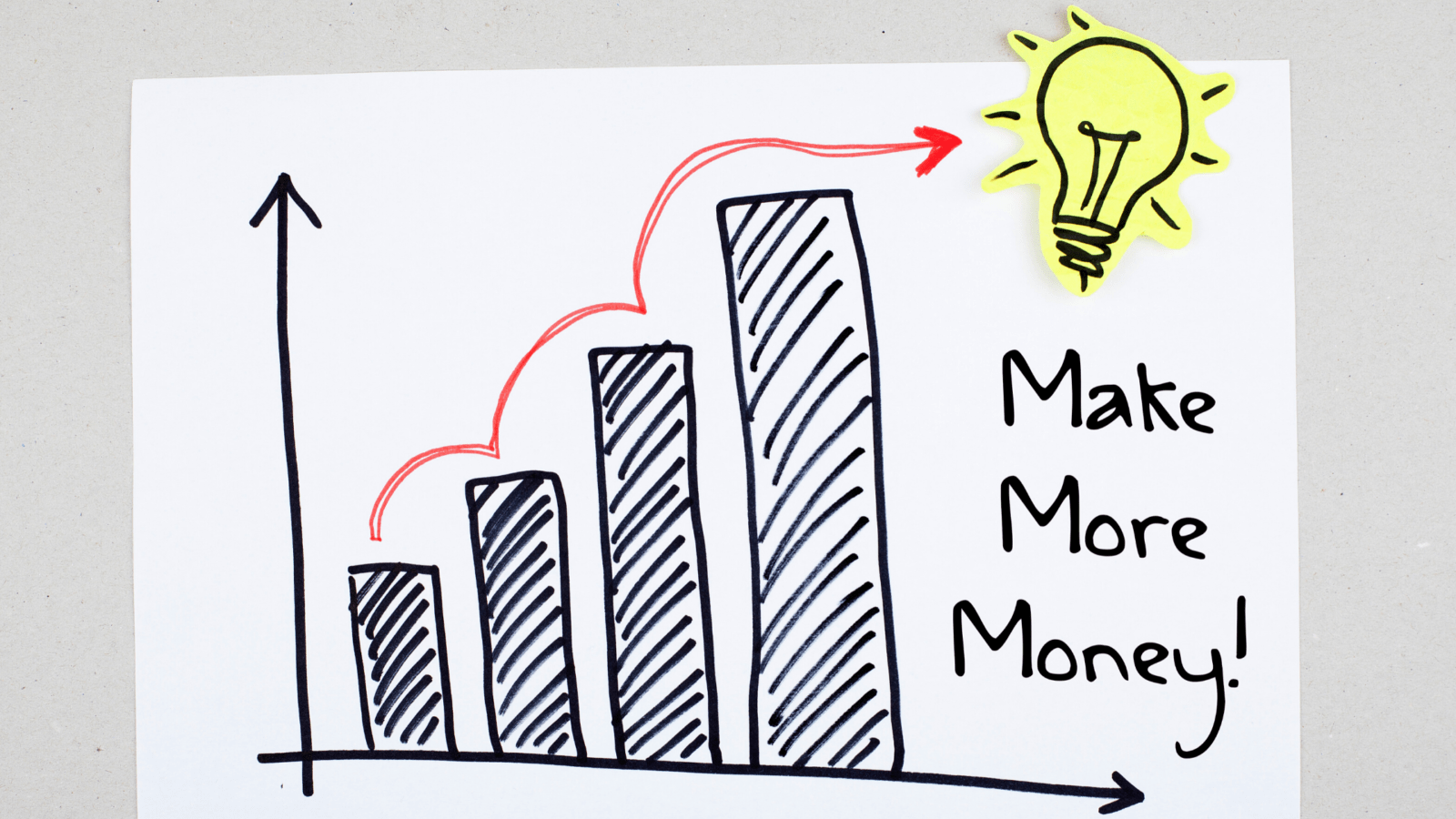 June 29, 2020
How to Give Yourself a Raise by Increasing Your Average Sales Price
Powerfact: The work to list and sell a $300,000 home is comparable to the work that it takes to list and sell a $500,000 home. Change your price point and give yourself a raise!
By Real Estate Coach and Speaker Darryl Davis, CSP
On a recent coaching call a Power Agent® asked how to take her average sales price from $300,000 to $500,000 to increase her financial bottom line. She was worried that during this time of shut-down, is it possible to properly market those higher end properties without in-person open houses.
So, let's dig in and let me share what you should know if you're looking to also break into a higher price bracket.
In most parts of the country, that part of this new real estate reality has made it more difficult for us to do our business the traditional way, such as doing public open houses. But what has helped counteract that negative aspect of this coronavirus is…
We have more buyers than houses. Nationally speaking, that demand is helping sellers still sell their homes pretty quickly at a good price.
We have historically low interest rates, which is helping keep the buyer interest out there.
Underwriting in the mortgage industry has loosened up just a little bit, making it easier to process these loans. (Consider drive by appraisals as opposed to the appraiser going into the home.)
When it comes to listing and selling real estate, the coronavirus has created some challenges, but it has been balanced out by some positives.  We are also learning as we go, and agents are able now to do S.A.F.E. Showings in many markets – and we will continue to use technology to help us navigate the successful marketing of homes of every price tier.
Next, shift your marketing and prospecting to position yourself as a resource in the areas where those $500,000 homes are located.
First, begin by cold calling area residents.
Offer something of value such as a Neighborhood Market Report (found in your Prospecting tab) which can help them best know what their home is worth. You can talk about the rise in questions recently from homeowners who are concerned about how market changes might affect their property value.
The Neighborhood Market Report is designed to do two things: 
Give homeowners idea of what their property is worth
Let them find out what neighbors have been paying for properties in their neighborhood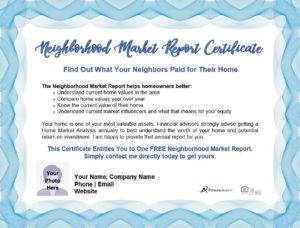 Through these calls, consumers will feel like you're a resource and you're spotlighting your ability to answer their questions, give them some inside information on neighborhood trends, and you can talk about how sellers are able to sell safely during this concerning time.
Second, send a letter or postcard.
Plan to mail a letter to these higher-priced neighborhoods offering the Neighborhood Market Report and an invitation to contact you to learn about the home buying and selling trends and price points for the area. Power Agents you'll find this letter also in the Prospecting tab.
Third, start dialing!
You can call all of the homeowners that are currently selling in the $300,000 price range and ask those people, what are their plans? Are they looking to buy a new home? During this time of lockdown, a lot of people have considering what they want long term as their "shelter in place". Those $300,000 sellers may very well be looking to buy into the very neighborhood in which you want to position yourself!
So, if you find a $300,000 seller, who is looking at buying in the $500,000 neighborhood, you can actually call the $500,000 neighborhood with a specific buyer. The call could sound something like, "Hello, Mr. & Mrs. Hunna Hunna – I have a buyer who is looking to upgrade and buy a home in your neighborhood. I promised them, I would try and find that property for them. Because of the coronavirus, housing inventory is super low, and I was wondering if you've ever thought about selling your house or know someone in the area who is so that I can help my buyer find their new home!"
The work to list and sell a $300,000 home is comparable to the work that it takes to list and sell a $500,000 home. If you're thinking of moving your business up a notch by shifting the price point of the properties that you are targeting – now may be the perfect time.
Power Agents, you'll find the Neighborhood Market Report and the letter to send both in the Prospecting Tab of your Classroom.
Not yet a Power Agent®? Did you know that for less than a dollar a day, you can have access to hundreds of marketing, prospecting, and objection handling tools – live weekly coaching, podcasts, webinars, and more?  
Start your Power Agent®  trial and have total access to every tool we have including letters, dialogues, training tips, webinars on demand, eBooks, and marketing tools for just $5.
If you're ready to have everything you need to handle whatever the market tosses your way — get started today! 
Need help? Contact our team today at (800) 395-3905!