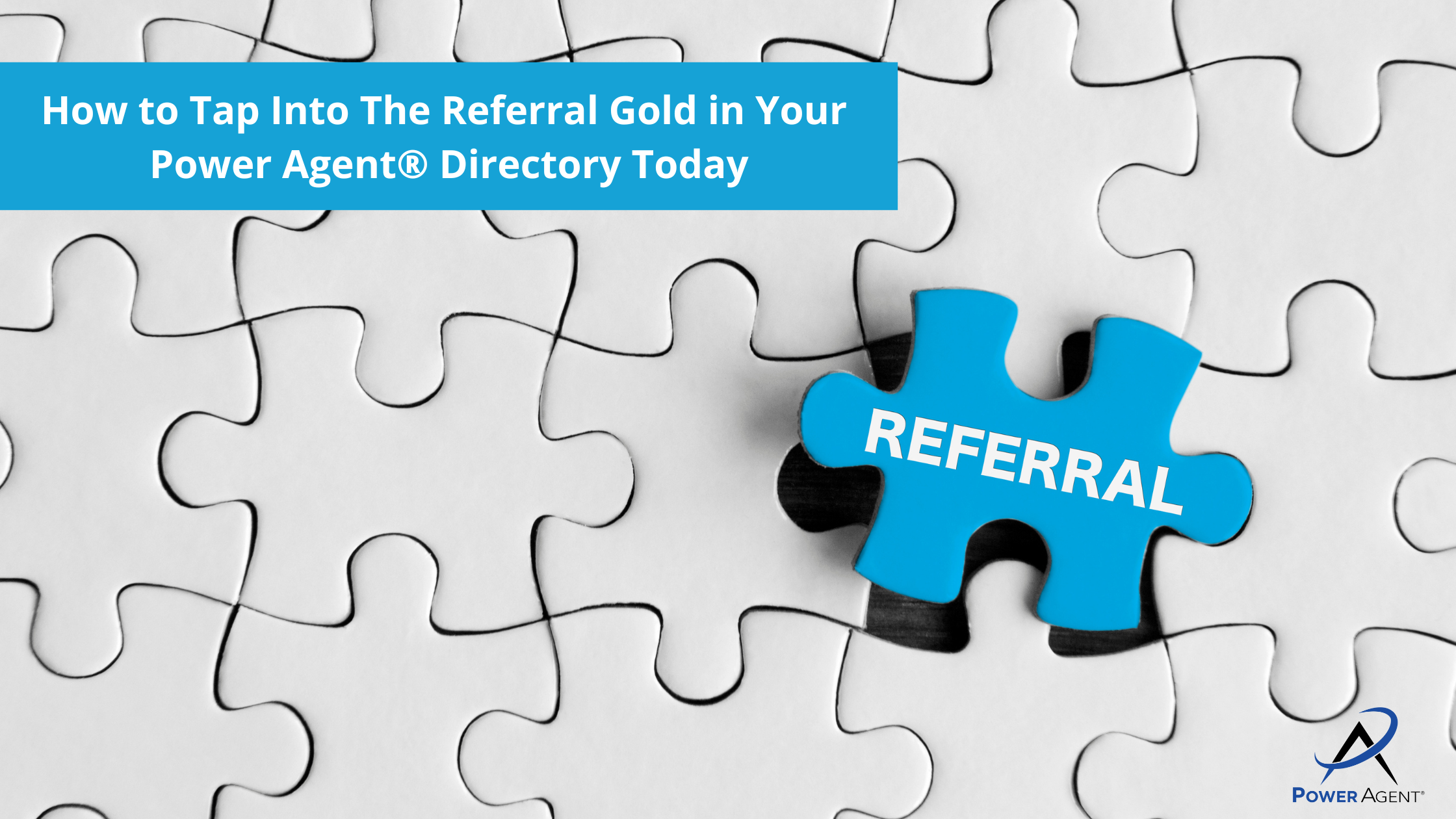 December 7, 2022
How to Tap Into The Referral Gold in Your Power Agent® Directory Today
If you're not using the Power Agent Directory®, you're definitely leaving money and opportunity on the table.
When agents think of referrals and lead generation, they usually think buyers and sellers from their sphere and farm–right? What they DON'T always recognize is the gold mine right there in their referral network of fellow agents!
If that sounds like you – STOP what you are doing, read this article – then login to your dashboard, click on the Power Agent Directory®, fill in your profile, and start making connections!
Start Sending and Receiving Referrals
There are thousands of agents in your directory. What we already know about these agents is that because they have chosen to be a Power Agent®, they are already a higher caliber professional. They've committed to learning and coaching and being more skilled – which is exactly the kind of agents you want handing your referrals and makes you exactly the kind of agent they want handling theirs!  Start sharing!
Here's what we know – we can't be everywhere at once, are not as knowledgeable about some property types, or we're simply out of our element geographically to help a client the way we want. That's when referring a client out makes total sense. They mange the transaction start to finish-make you look like a rock star for referring them, and you get a real estate referral fee.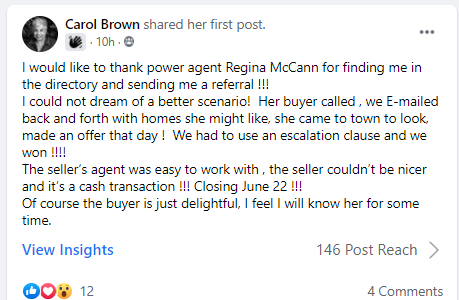 That's a win-win-win!
Getting Started on Your Referral Profile
Step one: Login to your membership dashboard
Step two: Click on the Power Agent Directory®
Step three: Add your photo, contact information, bio, areas serviced (this is crucial), languages, credentials – the works. To do this click update, then make edits, then click on the small blue checkmark to save each edit.
Pay Special Attention to Areas Serviced
In that areas serviced section, you can write as much as you want, so write the states and counties you service – this section is the key to agents finding you specifically when they have a referral in your market area.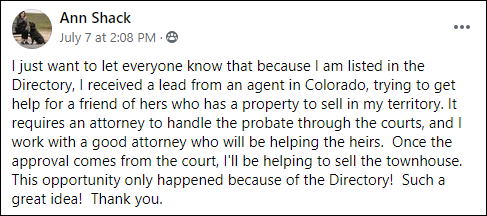 Getting Extra Help
Gale Carlos, our Director of Positive Experiences, hosts a hands-on classroom training session every Tuesday morning at 11 AM Eastern. It's a great way to watch and learn as she demonstrates how to use the directory, find classroom items, watch webinars on demand and more. It's a great session using Zoom, it's very informal, and agents from all over get to ask their questions and learn together in a fun atmosphere! Look for the link here – always the second link in the top row!
"But What Do I Put in My Bio?"
We get that question a lot! That's why we brought in real estate copywriting expert Christy Murdock to do a masterclass specifically on writing bios! (She also did a session on writing powerful property descriptions for you!) You'll find both in the guest speaker section at the bottom of your Webinars on Demand tab in the classroom.
PRO TIP: Once you've mastered your bio – you'll want to be sure to update it not only in the Power Agent Directory®, but on your social media profiles, and in your NAR profile as well.
Extra Bonuses!
Did you know that many of your fellow members also use the Power Agent Directory® to find role-playing or integrity partners, mentors, local mastermind groups, and new friends? Yep! Agents are making new connections that bring them both referrals and help them become stronger business professionals.
Use Your Power Agent Directory® today…
To find someone to role play dialogues and practice analogies and metaphors
To find a partner to hold each other accountable to productivity and goals
To find someone who speaks your language to share ideas and skill building
To create a local group of agents to mastermind with
Send or receive a referral
Don't wait another day to leave opportunity on the table. Take full advantage of your Power Agent Directory® by filling in your profile and finding new connections!
Need help?
Use that blue chat button there on the bottom right of your screen, join us for the Tuesday trainings, or click here for tutorials! We've got you covered!
---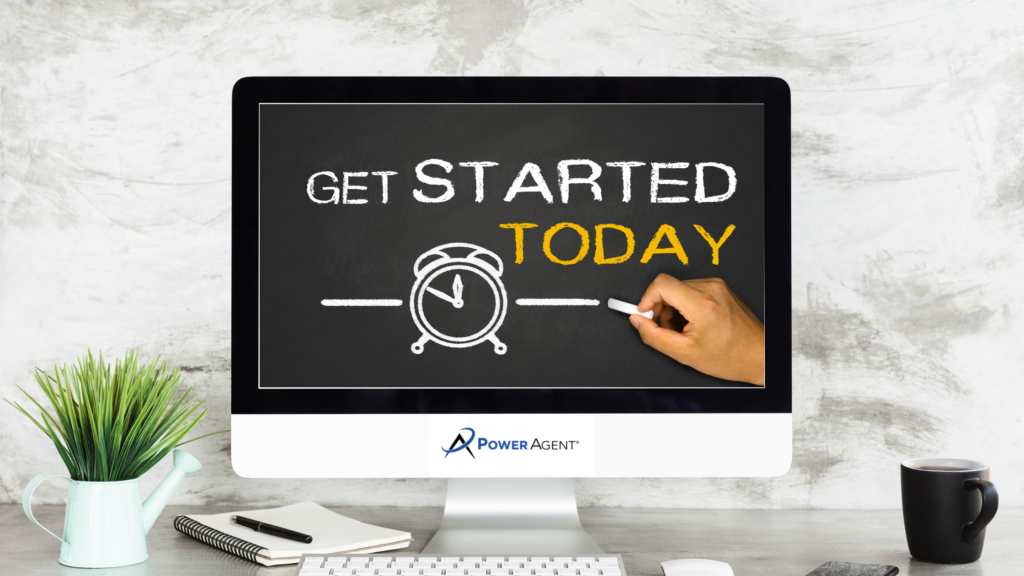 Get the Darryl Davis Newsletter!
Not yet a Power Agent®? Click here to learn more about how you can access this powerful agent referral directory, get weekly coaching, unlock hundreds of marketing tools, watch training on demand and more!
Need help? Contact our team today at (800) 395-3905!