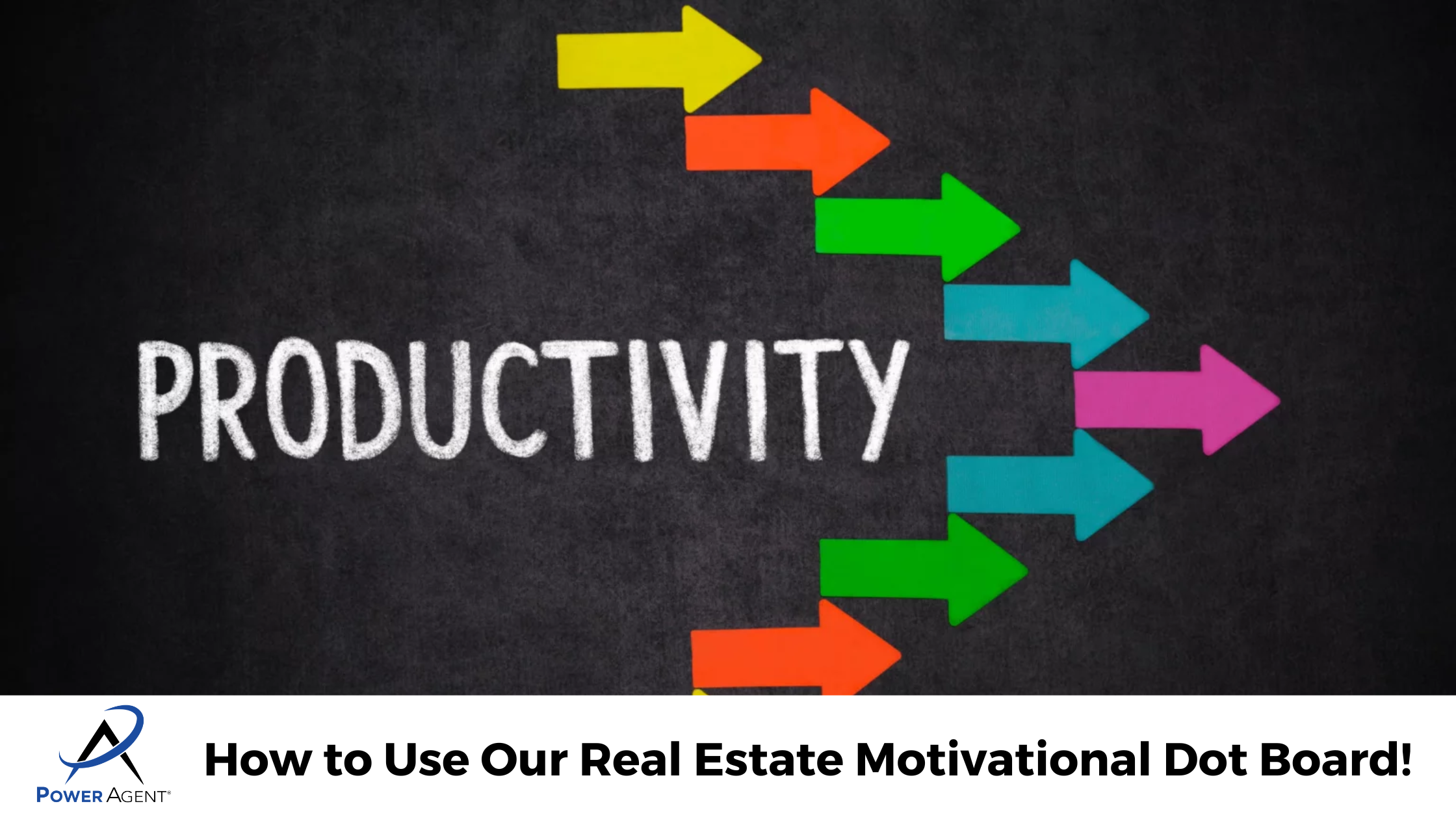 October 10, 2021
How to Use Our Real Estate Motivational Dot Board!
A visual reminder of where you are in relation to your goals can be a powerful motivator for productivity.
One of the things that we use in the Power Program® is what we call our Dot Board.  I had an agent tell me recently,  "It's crazy – when I used it, I had my best year ever. Then I stopped using it and it wasn't until my production started to dip that I realized what changed! I'm back at it and back in the game." (I love when that happens.)
It's the little things–right? They can make a big difference. So, this week, I wanted to share how to use the Dot Board and what it can mean for your own productivity and motivation. Watch below …
I love tools like this because they can help put some fun back into our business. For me, and a lot of other agents — that helps in designing lives worth smiling about!
Love these examples of agents sharing their success using the Dot Board!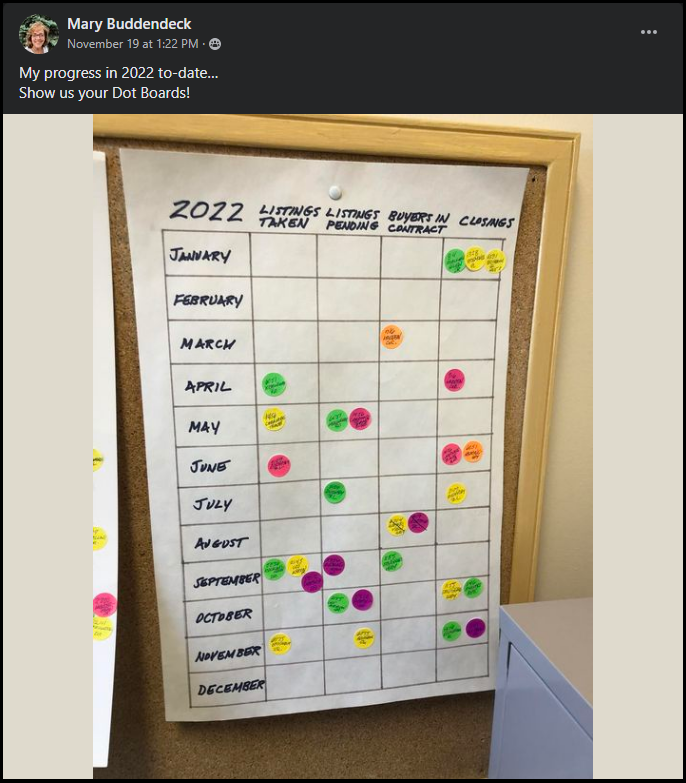 Check out eight more GREAT Real Estate Success Stories here!
If you're a Power Agent®, head over to the Classroom – Time & Money Management to download your copy of this powerful tool – look for Color Dot Board. If you're not yet a Power Agent®, join us! Every month we add new tools, interview new experts, and deliver new content as well as our weekly coaching call. You'll also find training, marketing tools, and objection handlers.
---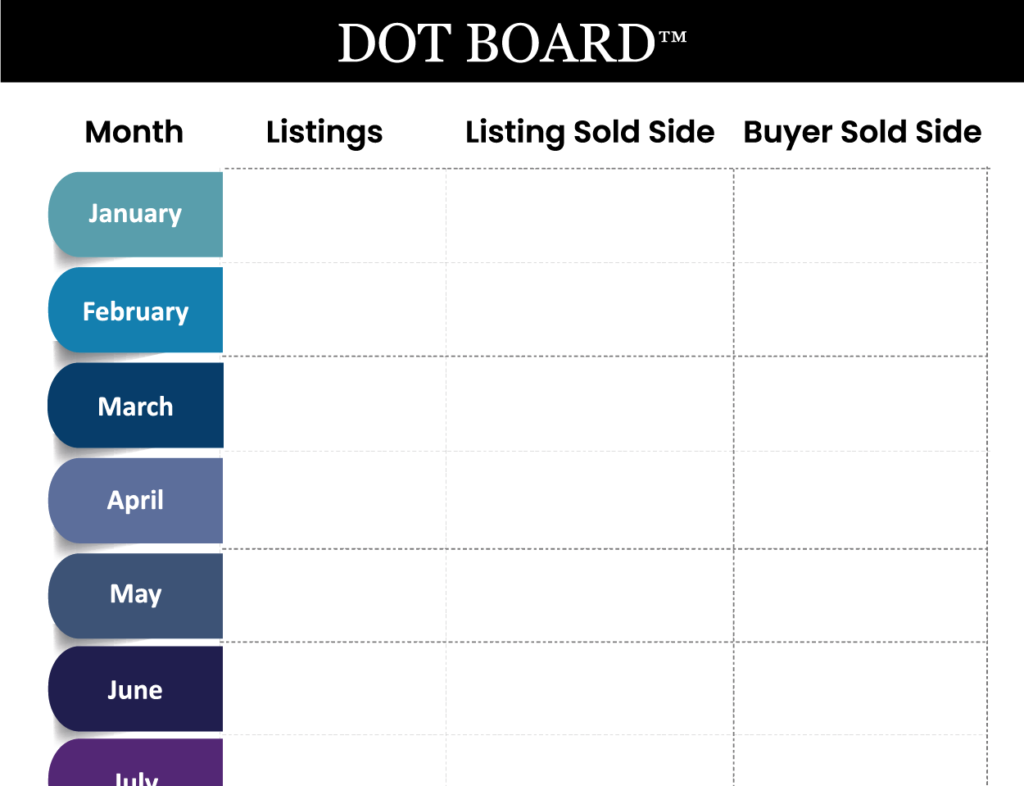 Get New Tips and Tools!
Not yet a Power Agent®? Did you know that for LESS than the cost of a Starbucks coffee, you can have access to hundreds of marketing, prospecting, and objection-handling tools – live weekly coaching, podcasts, webinars, and more? And as a bonus, get our FREE copy of our incredibly valuable: Multiple Offer Negotiation eGuide for Real Estate Buyers and Sellers and a copy of a completely customizable 103-page listing presentation! 
Start your Power Agent®  trial and have total access to every tool we have including letters, dialogues, training tips, webinars on demand, eGuides, and marketing tools for just $5.
Contact our team today to sign up or get the answers you need: (800) 395-3905!