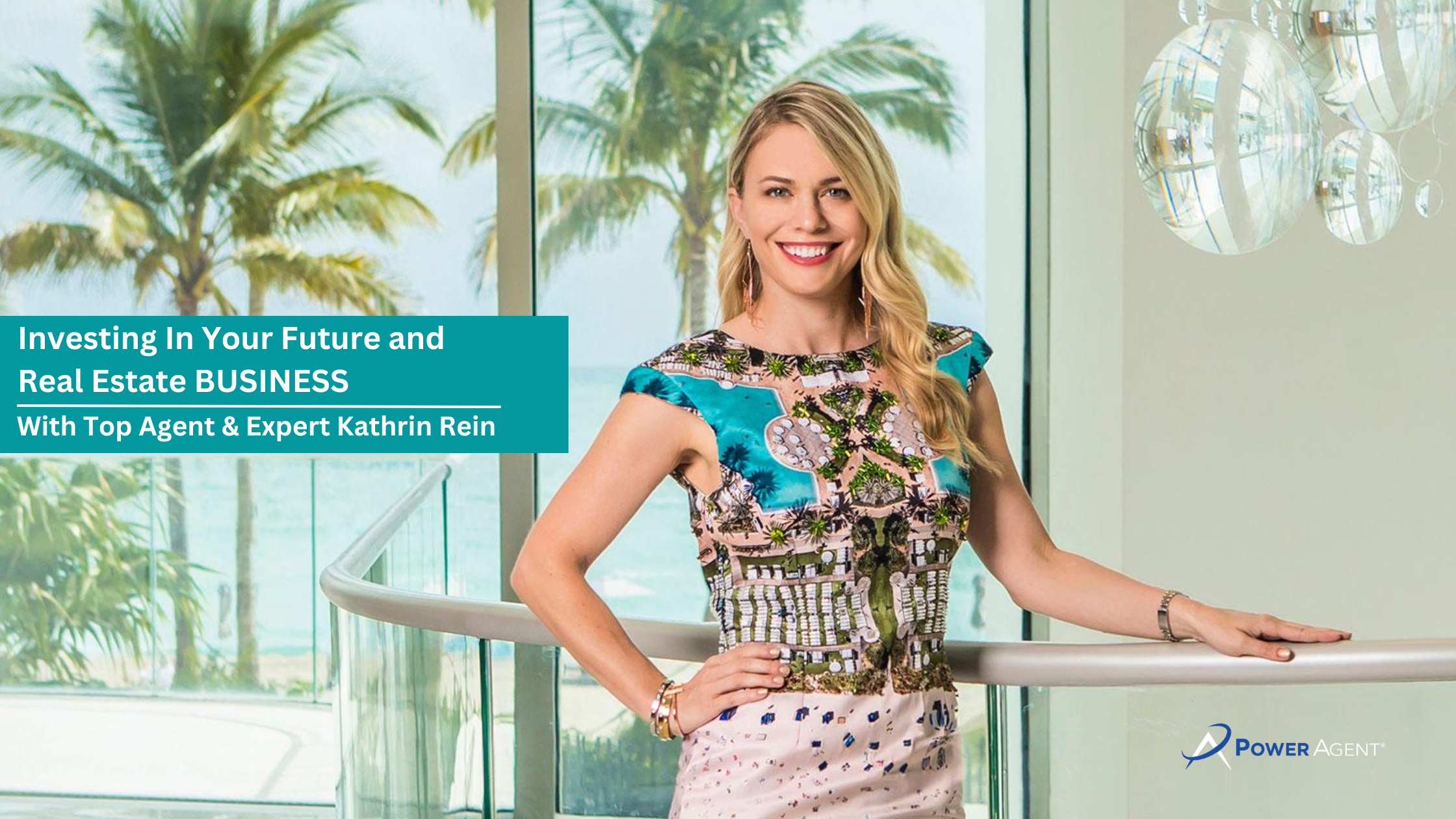 January 14, 2023
Investing In Your Future and Real Estate BUSINESS 
When it comes to learning the ropes about real estate investment FOR real estate agents – top agent Kathrin Rein knows her business. 
We knew when we began organizing and planning our 2023 Next Level Real Estate Event and Conference that we wanted it to truly take agents through everything they needed to create financial and business breakthroughs in both their careers and personal lives this year. To help us do that, we reached out to powerhouse speakers and industry experts and asked them to take the stage with us.  
One of those speakers will be the #1 POWER AGENT® in Florida – Kathrin Rein. An eleven-year veteran in the business, what she has accomplished in building her wealth by purchasing and managing vacation investment properties is not only impressive – it's a must-have roadmap for other agents to do the same. Lucky for us, sharing her knowledge about real estate investing is something she is deeply passionate about.  
The topic she'll be sharing on Day Three of our event is How to Build a Massive Real Estate Portfolio While Listing and Selling Real Estate.  
We had a chance to sit down with her in a pre-event chat to talk about the topic she's going to address, her advice for agents, and why she wanted to be a part of the Next Level Event. 
Here's what she shared!
Q: Hey Kathrin – we are so excited to have you take the stage this year and to share what you've learned over the years. Was investing in real estate always the goal for you? 
A: Not initially, because I didn't really know much about it when I started, but I quickly saw the opportunities that presented themselves.  
Q:  What is your number one piece of advice for agents in this changing market? 
A:  You don't have to be BETTER than every other agent. What you have to be is DIFFERENT. I've done that through branding (I'm always in turquoise!) and being really personable. I love to have fun and to make sure that my clients are as well. I used to be a stand-up comedian – so making people laugh is in my blood. When you think about how much time you spend with clients, consider what that experience looks like for THEM. People want to be around people that they like and trust. Be sure that's YOU.  
Q:  What's your number one investment tip for agents?  
A:  Time block to find new deals and knock on new doors. You can't wait for deals to come to you – you have to proactively go out and find them.  
Q:  Why are you excited to speak at the Next Level Real Estate Event?  
A:  First of all, I just love Darryl, his program, and the energy he brings to his training, so when he asked, of course, I said YES! Secondly, I have a passion for teaching people how to create wealth. Some of those people are, of course, my clients, who I love to help. The other people I love to teach are real estate agents. They often don't realize or see the potential for building wealth through property even though they are literally in the business. I want to make it easier for them to see what's possible and to help them map out powerful ways to grow an investment portfolio of their own.  
Q:  What advice would you have for agents who are fearful about all the market change?  
A:  Again, be DIFFERENT so that you stand out from your competition. After eleven years in this business, I can tell you with confidence that the market doesn't matter. Do your thing. Stay focused. Be consistent. There will always be people buying, selling, and investing – why not with YOU?  
Q: What's the takeaway you want agents to get from your time together at the event?  
A:  No matter where you come from or what obstacles you face, only YOU can change the trajectory of your life. If I can do it, anyone can. I can't wait to teach everyone how.  
BIG thanks, Kathrin, for all you do! Every opportunity to hear from you is filled with inspiration, knowledge, and fun.  
Ready to LEARN first-hand How to Build a Massive Real Estate Portfolio While Listing and Selling Real Estate with Kathrin Rein?  
Here's what Kathrin will be teaching…
The

daily habits of multi-million-dollar producers

(and how to adopt them) 

 

The importance of

INVESTING in the business

and industry you're in

 

How to tap into

extraordinary vendor relationships

 

Why you

should never, EVER work without a buyer agency agreement

 

Next Level

Time Management

 
You won't want to miss a minute of it! Register to see Kathrin and all our rock-star, world-class speakers at www.TheNextLevelEvent.com!   
Related Reading: 4 Top Takeaways From Kathrin Rein
Related Reading: 8 Great Tools for Creating Real Estate Success Stories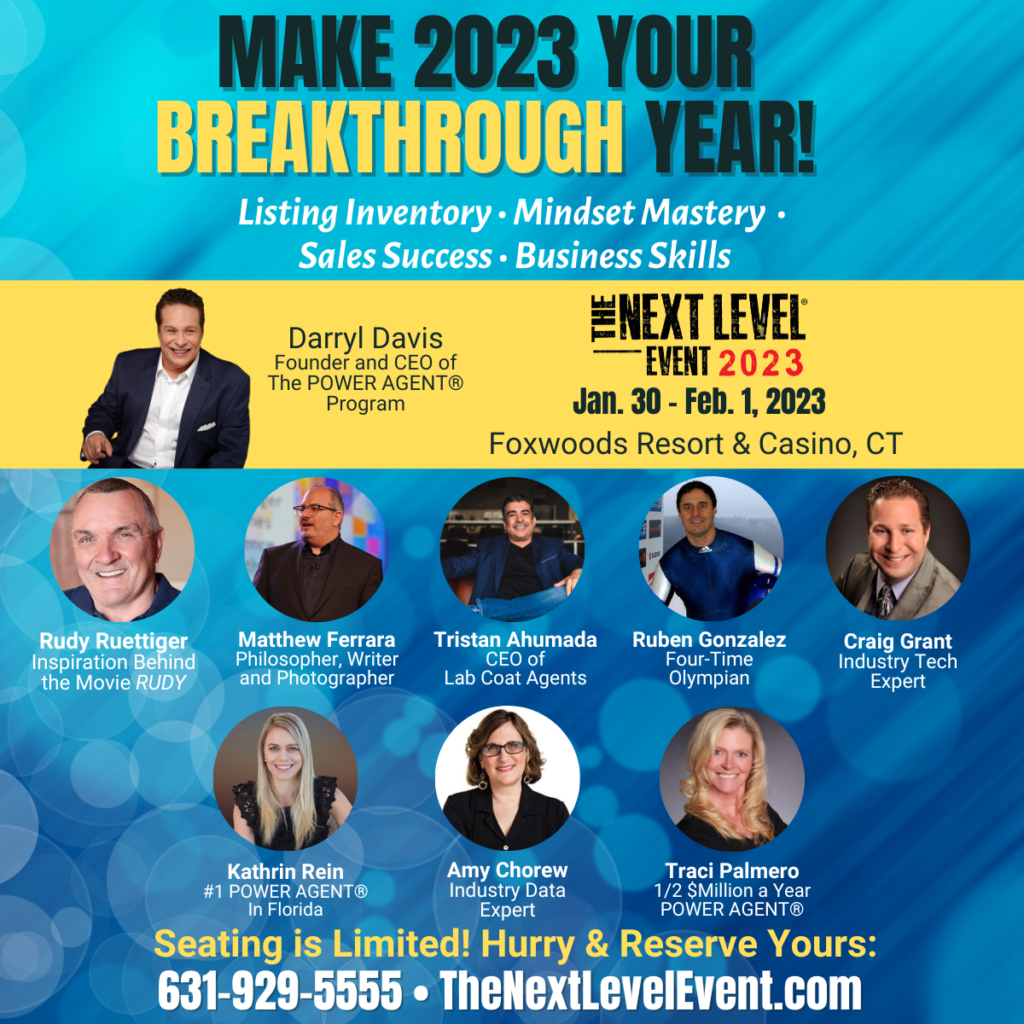 Having arrived in the US with only $750 in her pocket, she is now a top real estate agent in South Florida and in the top 3 solo agents with KW in the State of Florida. 
She uses her income to invest in real estate and owns a portfolio of properties, including residential, commercial, and vacation rental properties. 
Kathrin is also a best-selling author of, Wie hast du das gemacht? How did you do it? and is currently working on two more books: one on mindset and the other on how to start a successful AirBnB business! You can connect with Kathrin via her website at https://www.beautifulmiamirealestate.com/.