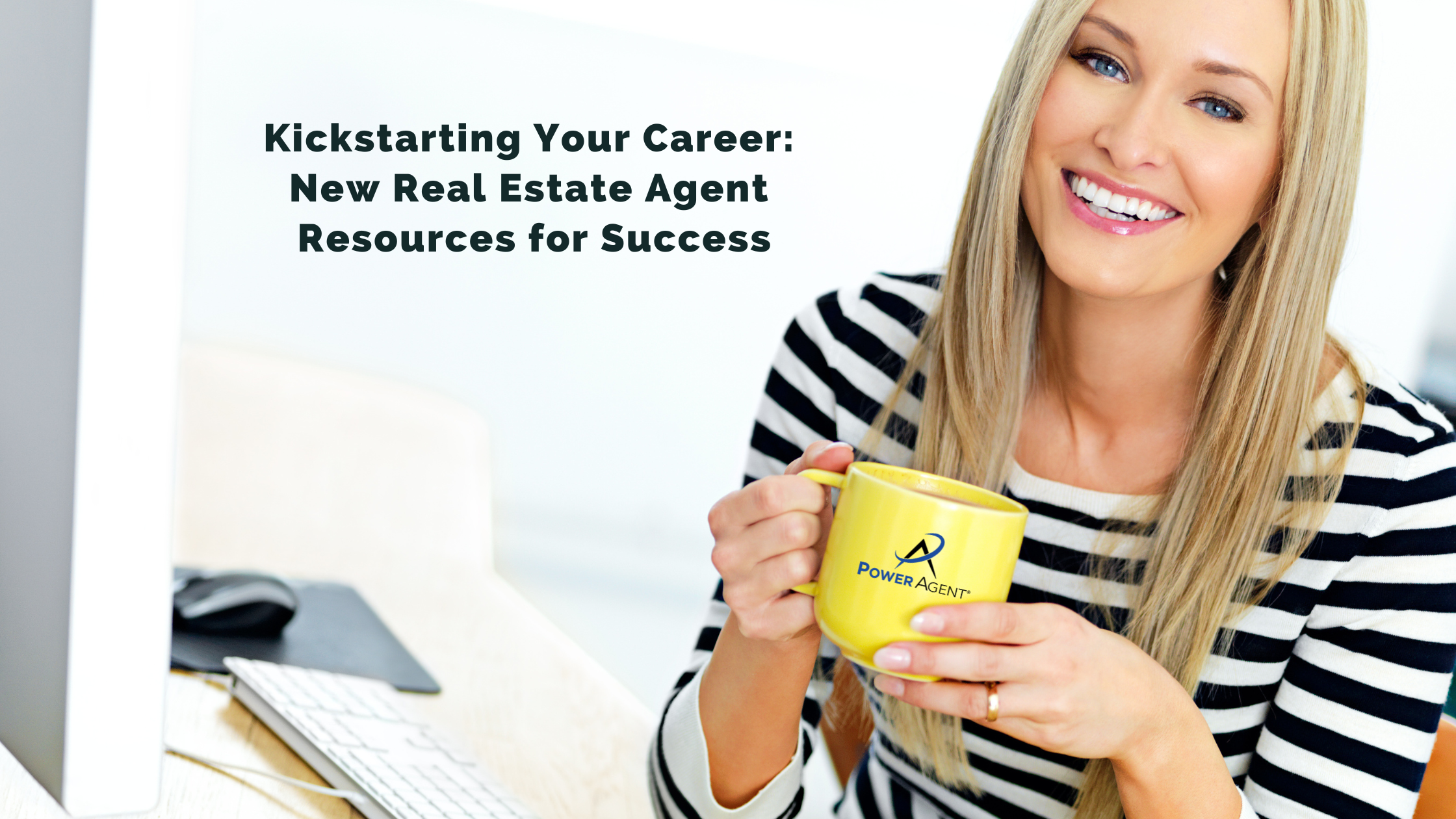 June 1, 2023
Kickstarting Your Career: New Real Estate Agent Resources for Success
Wondering, "How do I become a successful real estate agent in my first year?"  Here are the new real estate agent resources you are searching for!
Whether you're a fresh entrant into the real estate industry or an agent eager to take your career to the next level, a world of resources is waiting for you. With the right guidance, tools, and resources, becoming a successful real estate agent in your first year can be a reality. This guide provides insights and resources to address your burning questions, including how you can overcome challenges and boost your confidence as a new agent.
Becoming a Successful Real Estate Agent in Your First Year
Success in real estate doesn't occur overnight. It requires a blend of dedication, skill enhancement, strategic planning, and harnessing the right resources.
Real Estate Training and Education – Continuous learning is paramount in the ever-evolving real estate industry. Consider enrolling in reputable real estate schools which offer comprehensive courses for new agents.
Mentorship and Networking – Engage with seasoned professionals through networking events and real estate communities. A mentor can provide invaluable firsthand knowledge and experiences that textbooks may not cover. Our POWER AGENT® Community is a constant source of mentorship and guidance for new agents.
The Toughest Challenges for a New Real Estate Agent
Navigating the real estate industry can be daunting for new agents. Some challenges include:
Building a Client Base – As a new agent, building your client list is often the toughest hurdle. Start by leveraging your personal network and gradually expand through referrals and effective marketing.
Keeping Up with Industry Changes – Real estate markets can be unpredictable. Keeping yourself updated with market trends, property laws, and technological advancements can be overwhelming but necessary.
Confidence is Key: Thriving as a New Real Estate Agent – Confidence is crucial in the real estate business. To build self-assuredness:
Know Your Industry – Knowledge breeds confidence. The more you know about your local real estate market, property laws, and successful selling strategies, the more confident you will be in your interactions.
Practice and Role Play – Simulate negotiations and client interactions. This will not only increase your comfort level but also prepare you for real-world scenarios.
Valuable Resources for New Real Estate Agents
Real Estate CRM Software: CRM software helps manage client relationships and streamline operations. Consider tools like Ixact Contact – which powers our member CRM POWER BUILDER at preferred pricing and allows you to capture and convert leads effectively.
Market Research Tools: Platforms like Realtors Property Resource (RPR) offer comprehensive data, powerful analytics, and client-friendly reports.
Networking Platforms: Sites such as LinkedIn can be a powerful resource for connecting with peers and potential clients.
Educational Websites and Blogs: Online portals like RISMedia provide a wealth of industry insights and advice.
Real Estate Books and Podcasts: For on-the-go learning, consider books like How to Become a POWER AGENT in Real Estate and How to Make $100,000 Your First Year in Real Estate.
Success as a new real estate agent can be within your reach. With the right mindset, strategic planning, and effective resources, you can make your first-year count. For more tips and advice, be sure to check our comprehensive guides.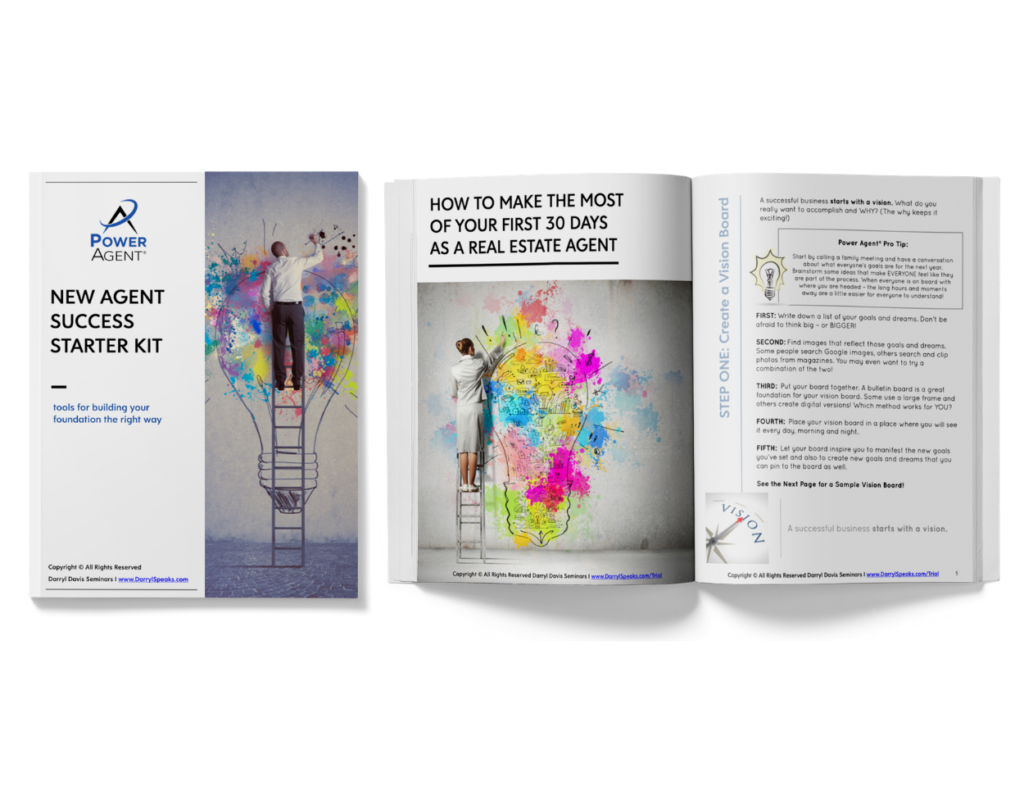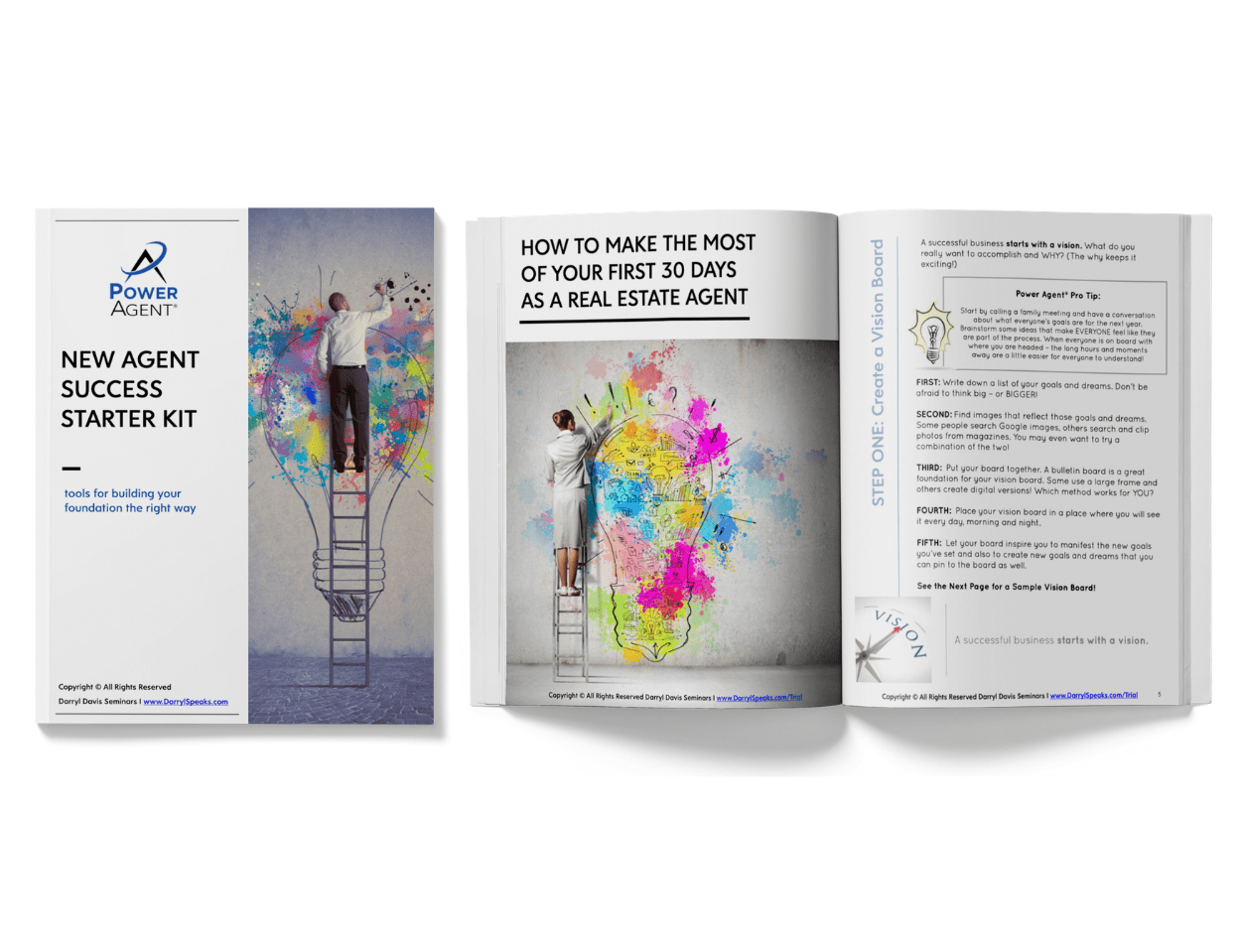 Not yet a POWER AGENT®? Learn more about the POWER AGENT® PROGRAM
Join Darryl's Inner Circle Facebook Group
. 
We are always posting fresh ideas, training tools, strategies, and templates, along with hosting important, timely discussions with real estate professionals across the globe who are committed to their Next Level® of success and life.  
Subscribe to our newsletter.
 Fill out a simple form and tap into new resources, free downloads, premium content, and exciting promotions. 
Reach out and talk to us.
 Not sure if this coaching program and community are right for you? Click that blue chat button on the bottom right of the screen, or call us at the number in the header. We are here to help!