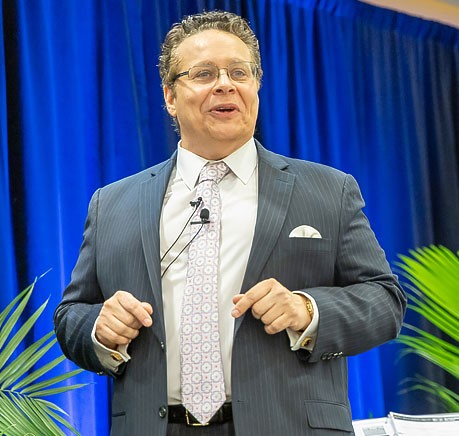 Darryl entertains and educates audiences all over the globe with humor, heart, and the kind of real-world , rock-solid skills agents need to thrive in today's market. Agents will learn -- how to build a strong inventory, develop their business like a business, negotiate like a pro, overcome objections, master handling FSBOs and Expireds and so much more. See Below for Darryl's hottest topics.
Mission statement
Darryl's mission is the help people design careers and lives worth smiling about. What does that mean to Darryl? That he's committed to helping people have more success with less stress. That he will do everything in his power to help people grow not just their bottom line, but their mind. Darryl understands that with the right tools, training, skills and mindset, people can learn to live from their commitment, to serve rather than sell, to coach rather than close, and to lead happier, more fulfilled lives.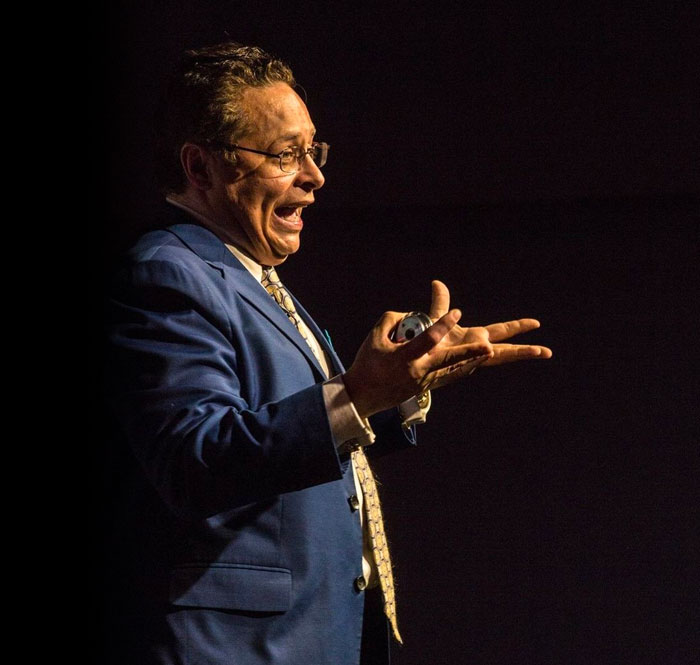 How to Become a Power Agent® in Real Estate™
Based on the bestselling book of the same title, this fast-paced, high-energy keynote gives agents an overview of what is necessary to increase their income with more ease, and faster results in today's market. It expertly combines motivational mindset strategies, time-tested how-to sales skills and techniques, and tremendous hands-on audience participation to energize an audience and compel them to take action in their lives and careers. Darryl delivers the top six changes an agent needs to make to create breakthrough productivity and profitability results in just twelve months.
How to Design a Life Worth Smiling About™
In today's world, life can get hectic. It's important to know not only HOW to deal with stress, but how to move through it to the other side. Darryl delivers an entertaining, humor-filled message packed with solid techniques, strategies, and science-based solutions for audience members to have more joy and less stress in their lives – AND still produce at extraordinary levels. Based on his book of the same title, this fast-paced seminar is full of stories and inspiring messages to help give people hope and foster excitement for a life and career filled with opportunities, successes, and memorable moments. The goal for this keynote is to leave audiences feeling more focused, motivated, and better prepared to take positive action in their lives.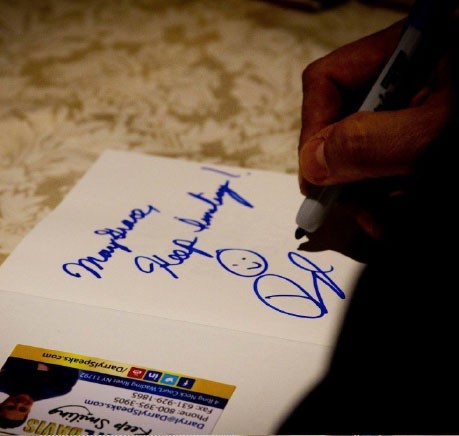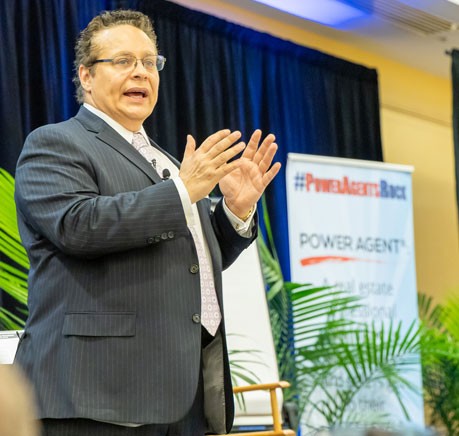 How to Become a Listing Inventory EXPERT in 90 Days & Thrive in ANY Market!
The adage, "listings are the name of the game!" has been around since the beginning of our industry. What's different today? Just "listings" are not enough. It's LISTING INVENTORY that creates solid incomes, repeatable, sustainable businesses, and career stability. Because the hard fact is: no inventory – no business. With market shifts on the horizon, and technology changing the way we communicate, the time to build REAL sales and listing skills is right NOW. There are a lot of ways to drive listings. Some create chaos, confusion, and a feeling of being overwhelmed. Then there are the straight-line approaches. The strategic solutions. The time-tested results producers. That's what Darryl will share in this fast-paced powerful and entertaining session.
How to Keep Your Agents Focused and Productive in Today's Market™
There is nothing more frustrating for a broker or manager than to see an agent not seize all the opportunities that exist in this extraordinary industry. Our top priority and passion is to get agents to get OUT of their own way and focus on high-priority activities, smart systems, and empowering mindsets so that they can bottom-line increase their production. Why is that so hard? The simple answer is their altitude is determined by their ATTITUDE. How they feel about themselves, their personal life, and their skill level as an agent will dictate how hard they work. If an agent doesn't feel like pushing themselves, they won't. If they believe they can knock it out of the park, they will. In this session, Darryl will share specific strategies, not just theories, on how to motivate your agents to work harder, adopt empowering, results-producing techniques, and achieve their next level of success.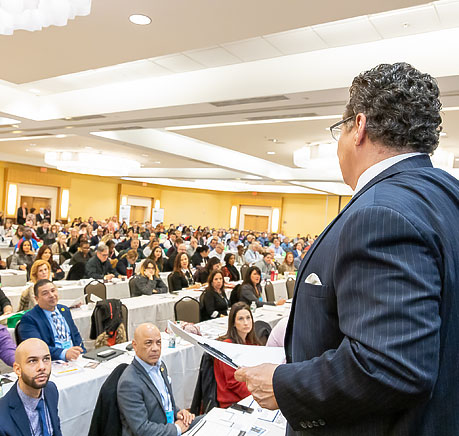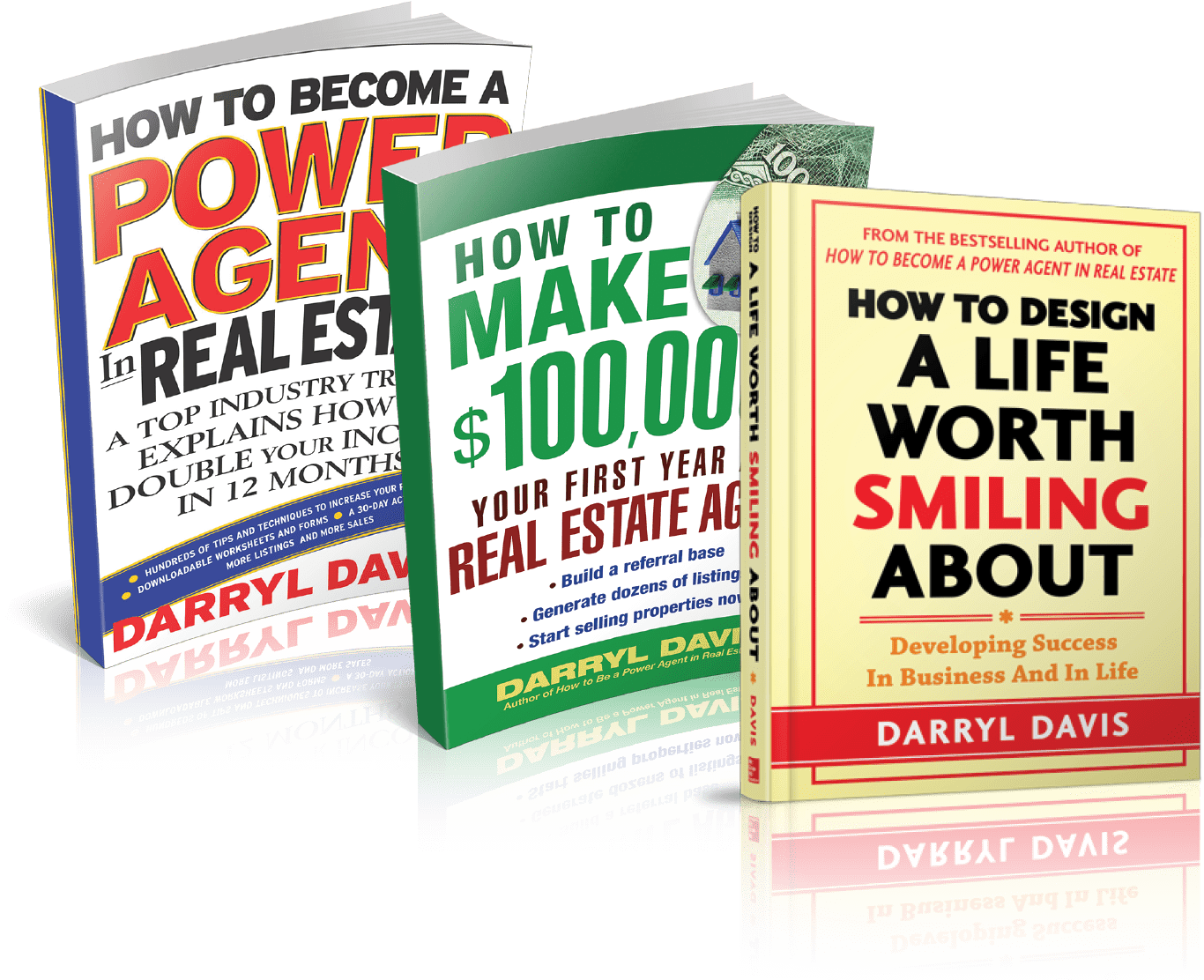 Bestselling Author
How to Become a Power Agent in Real Estate with McGraw-Hill Publishers is the most purchased real estate book on Amazon. Why? Because it is the ultimate guide to listing and selling, lead generation, and how to double your income as an agent in just twelve months. How to Make $100,000 Your First Year as a Real Estate Agent is Darryl's guidebook to help new agents build a business the right way from the start, generating new business, realizing goals, and staying on track to meet those goals. How to Design a Life Worth Smiling About is Darryl's non-real estate book that is walks readers through science-based strategies for living a more joyful, enriched life, building stronger relationships, and crafting a career that makes you want to hit the ground running every day!
Business Leader and Industry Coach
Darryl is the founder of the year-long coaching process The POWER Program®, which has proven to double sales professional's incomes over their previous year. His live monthly coaching calls attract agents from across the globe for their interactive question and answer sessions, problem-solving, brainstorming, and skill-building elements.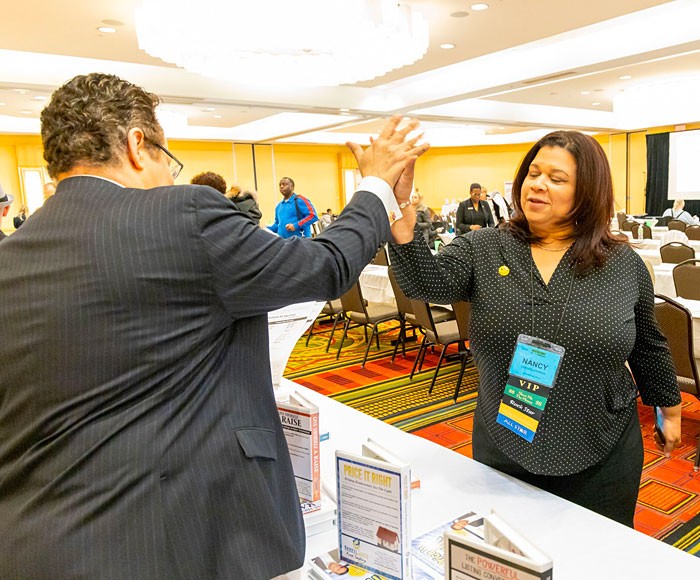 Top-Rated Keynote Speaker
Darryl is invited back to industry and company events year after year because of his extraordinary ability to help people both laugh and learn. With tremendous humor and real-world, results-producing skills and strategies, audience members walk away from Darryl's keynotes, breakouts, and intense one-day workshops with powerful tools, techniques, and solutions for building their businesses, connecting with people on a higher level, and expediting their goals for Next Level® Success.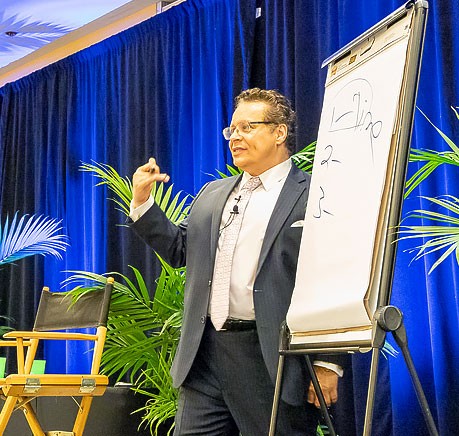 Darryl entered the real estate sales industry at the early age of 19. With an eagerness to learn and a burning desire to pave a success path, he became a master student of sales which led him to become a top producing salesperson his first year in the business. Leveraging that success, he opened a sales office that became the number one selling office within six months. Since then, Darryl has taken his knowledge and skill base, and transformed them to develop some of the most powerful sales systems and training in the industry for hands-on success and sales skills. Because of that, Darryl is a highly sought-after speaker, trainer, and coach for all of the most recognizable brands and some of the most top-performing agents in the real estate industry.
Today, Darryl passionately delivers more than a hundred power-packed, humor-filled, inspired keynotes, workshops, and one-day intensive sales events every year globally. Audience members and clients share testimonials of life-changing impact, career-changing skill development, and laugh-out-loud experiences.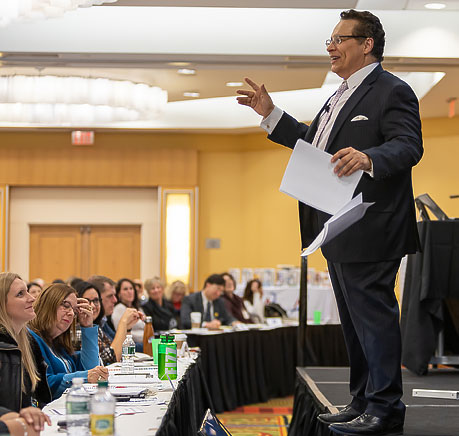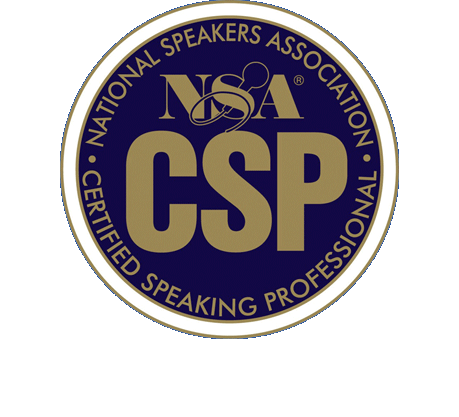 The Certified Speaking Professional (CSP) designation, conferred by the National Speakers Association and the International Federation for Professional Speakers, is the speaking profession's international measure of professional platform skill. Only those speakers who meet strict qualifying criteria earn this designation.The letters CSP following a speaker's name identify that he or she has a proven track record, with over 250 speeches, for understanding and delivering value from the platform. The CSP Designation is held by less than 2% of speakers worldwide.