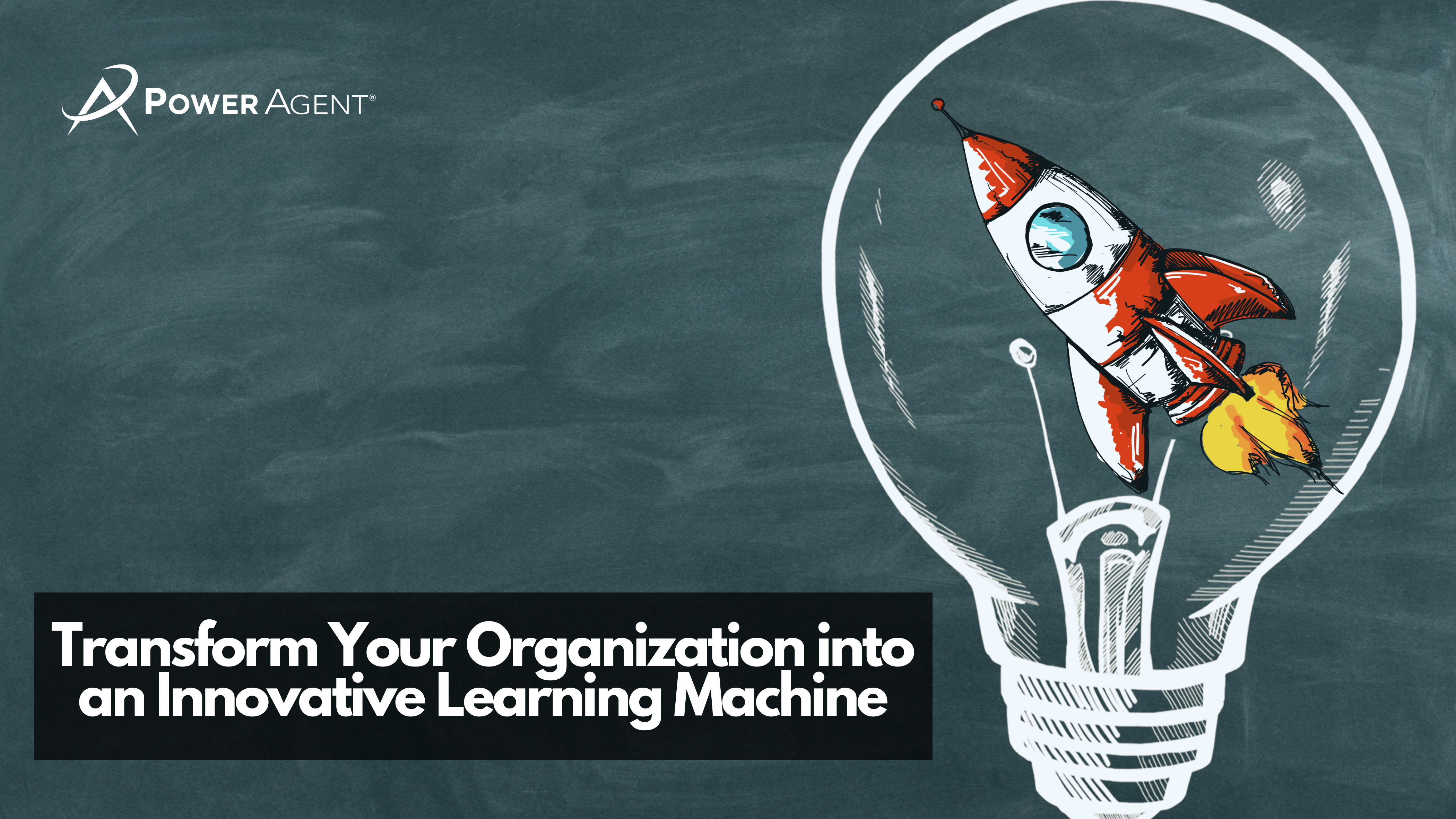 June 4, 2023
Transform Your Organization into an Innovative Learning Machine
In today's ever-evolving world, staying ahead of the game and finding new ways as a leader to innovate and grow is essential.
Creating such a culture requires a shift in mindset and approach. It means embracing experimentation, offering learning opportunities, celebrating successes, fostering collaboration, and leading by example.   
As the saying goes, "Learners are leaders." Follow these five powerful tips to create an innovative culture: 
Embrace experimentation:

Encourage your team members to test new ideas and approaches. Failing should be seen as an opportunity to learn and improve.

 

Offer learning opportunities:

Give your team access to a wide spectrum of workshops, training programs, and online courses to enhance their skills and knowledge.

 

Celebrate every success:

No matter how minor, celebrate your team's triumphs to promote a positive culture and inspire ongoing innovation.

 

Foster collaboration

: Encourage teamwork and collaboration to generate novel concepts and strategies that may have never been possible solo.

 

Set an example:

As a leader, it's essential to continuously learn and grow yourself. Be open to new ideas and approaches. You might be surprised at how many will follow your model!

 

 
By curating a culture of innovation and continuous learning, you will steadily keep your organization's drive and momentum. Not to mention that your agents will grow and prosper constantly. What more could you want? 
Here are some additional tips to help you transform your organization into an innovative learning machine. 
Encourage diversity:

Encourage diversity and inclusivity in your organization. This means not only in terms of race and gender but also in terms of skills, backgrounds, and perspectives. This diversity will lead to a wider range of ideas and approaches, which will ultimately lead to more innovation.

Create a safe space for innovation:

Create an environment where your team members feel safe to share their ideas, no matter how wild or unconventional they may seem. This requires a culture of trust and openness, where team members feel comfortable taking risks and making mistakes.

Make innovation a part of your company's mission:

Your company's mission statement should include a focus on innovation and continuous learning. This will help ensure that everyone in your organization is working towards the same goal.

 

Empower your team

: Give your team the freedom and resources they need to experiment and innovate. This means providing them with the tools, training, and support they need to succeed.

Measure success:

Set clear goals and metrics to measure the success of your innovation efforts. This will help you track progress and identify areas for improvement.
By following these tips, you can create a culture of innovation and continuous learning that will help your organization stay ahead of the curve. Not only will this drive success and growth, but it will also foster a sense of fulfillment and purpose for your team members. What are you waiting for? Start transforming your organization today! 
Related Reading: Harvard Business School, INNOVATION IN BUSINESS: WHAT IT IS & WHY IT'S SO IMPORTANT 
Related Reading: Business News Daily, Why is Innovation So Important for Entrepreneurs?  
Looking for additional training for your team members? Invite them to join us every Wednesday for free, expansive, INNOVATIVE training sessions at no cost to them. Add this link to your training calendar!  

Darryl Davis is an award-winning international speaker, real estate and business coach, and best-selling author of three books, all published by McGraw Hill Publishers. 
For more than 35 years, Darryl has spoken to and trained more than 100,000 sales professionals around the globe to more than double their production year after year. His book, How to Become a Power Agent in Real Estate, tops Amazon's charts for one of the most sold books to real estate agents. 
He was awarded the Certified Speaking Professional (CSP) designation by the National Speaker's Association which is given to less than 2% of all speakers worldwide. 
Whether from a stage or Zooming into a virtual room, Darryl's extraordinary humor, relatability, and natural gift for teaching real-world, results-producing skills and mindsets to audiences have made him a client favorite throughout his career. 
Audiences will laugh, learn, and ultimately walk away better prepared for a changing world, with the tools, skills, and training they need to build their businesses with more ease and less stress and to design lives and careers worth smiling about. 
Bring One of Darryl's W.O.R.K. Topics to Your Organization!
By providing your agents with the knowledge and insights they need to stay ahead of the game, you can ensure that they are equipped to handle any situation that comes their way! Contact us here to learn more!