June 9, 2021
When Your Hot Listing Isn't As Hot as You Expected 
When you expect a bidding war and don't get one, approaching the buyers with the low offers takes preparation, honestly, and a healthy dose of finesse.
By Real Estate Coach and Speaker Darryl Davis, CSP 
The housing market is still consistently hot throughout the US, and still in favor of the sellers. Stories from all over the US and Canada discuss how most houses are in a multiple offer scenario, and the closing price is considerably higher than asking, having those who were sitting on the fence about selling coming off to take advantage of this market.  
But what do you do if you price your listing according to the comps and competition in the area, but the bidding war you expected never happens, and the offers that DO come in are significantly lower than asking price? How do you present these offers to the sellers when you know they are going to be upset when what you expected to happen, didn't? 
Getting Prepared
First, you need to understand what your job really is here — your job is to present the offers, and coach the sellers. You are a consultant, and it is NOT your job to decide anything. 
Second, pull whatever data you can show your sellers to show them exactly what is happening in your market right now: average days on the market, list price to sales price, etc. It could be that the market is beginning to cool in your area, and the bidding wars aren't happening as often as they were, so check the MLS and see what's going on with the market there.  
Three, find any articles that this seller might recognize, like from the National Association of REALTORS®, CNN, or Fox or another trustworthy news source to discuss how the housing market is cooling, or how builder starts are down. Print off anything you can use to show the seller why these offers are coming in lower.  
TIP: Norada's Housing Market predictions can be found here.  
Approaching the Seller
Once you are prepared with the above information, you can sit down with them and say something like this: 
"We got a couple of offers that I want to go over with you, and unfortunately, the offers came in less than what our current listing price is, which is not what we hoped. I'll be honest with you, I was a little shocked because when we put it on the market, I assumed there would be a bidding war. So, when I saw these offers, I decided to look at what's happening in the marketplace right now."  
You can show them the information from the MLS, and the articles, and explain what is happening, then continue by saying this: 
"So, now that I have show you these numbers, you have a choice. We can obviously counter, which I definitely think we should do. Honestly, I'm disappointed with the numbers, but it's my job to give your home exposure, which is what we're doing, and this is what's coming in. It's like throwing a fishing line out into a lake to see if we can catch something. I threw the line out, and we caught two fish. Granted, these fish are a little skinny, so what we'll do is go back to these buyers and give them our counteroffer, and what we're willing to do to make this work for everyone." 
Then you coach them through making a counteroffer. 
Other Considerations
Another thing to consider is that these buyers may not be as serious about winning the listing. It's possible they are just throwing out a lowball offer to see what happens. As this Power Agents® said regarding this situation, it was three separate buyers, all with a very similar offer, and so I suggested addressing this with the seller: 
"So, these are three separate buyers from three separate households that all came to us with very similar prices. So, maybe the price that we picked to list your home at wasn't what we thought in order to create a bidding war, so I went back to the MLS and I looked at stats, and I think maybe this price is no longer what the market will bear." 
Look not just at the comps, but at the competition. What are the other houses priced at in the area? What are the houses like in comparison to this one when they made this offer? How did the buyers come up with that number? 
Before you meet with the sellers to discuss the offers is call up the agents of these buyers and ask:  
"I'm just curious, but how did your buyers come to this price? I got two other offers, but before I insult my seller, I wanted to find out what the justification was for your buyers coming in at this number."  
Now, wording it that way does two things: it plants that seed in the selling agent's mind, "Oh shoot, we came in too low", and you'll hopefully get an explanation that you can then bring to your homeowner: 
"We thought this was the number to get a bidding war started, but it wasn't. We got three offers that say we were wrong in how we priced this, so I asked every single agent how their buyer came up with this number, I looked at the competing houses, and this is what I came up with. So, what are our choices? We can rent it, we can NOT sell, but what would you do with that money, because maybe the market is cooling off."  
You want to try and coach the homeowner to still sell, based on what's important to them, but more importantly, you need to understand what they are committed to more than anything else. 
What's Next?
Are you ready to start taking things to the Next Level®? Start by mastering your listing presentation, becoming an expert at negotiating, and knowing exactly how to coach your clients to help them get to THEIR Next Level! 
Power Agents®, if you aren't already a part of an amazing community of Power Agents® join the closed Facebook group! Get the support you need to grow your business, get advice, share in great ideas, share referrals, and support each other as we move forward! 
---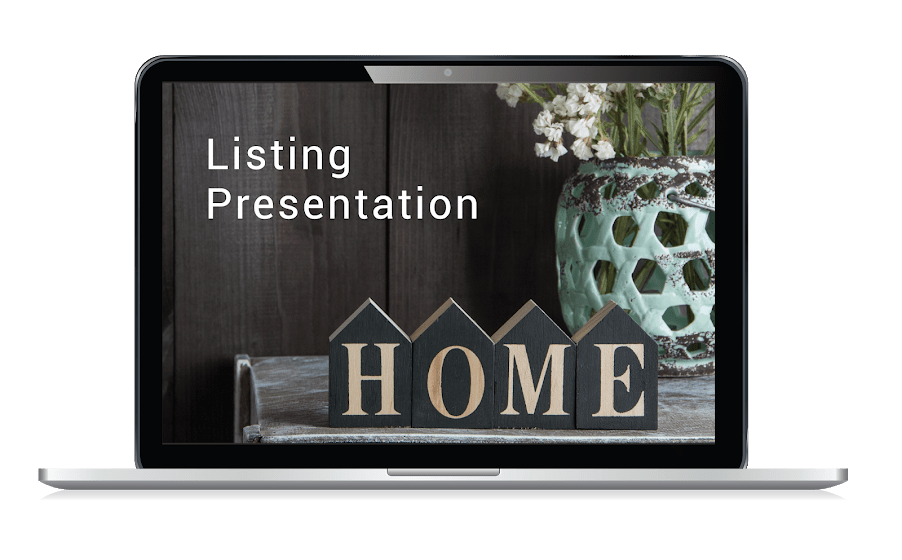 Get the Darryl Davis Newsletter!
Not yet a Power Agent®? Did you know that for LESS than the cost of a Starbucks coffee, you can have access to hundreds of marketing, prospecting, and objection handling tools – live weekly coaching, podcasts, webinars, and more?   
Start your Power Agent®  trial and have total access to every tool we have including letters, dialogues, training tips, webinars on demand, eGuides, and marketing tools for just $5. 
Contact our team today to sign up or get the answers you need: (800) 395-3905!