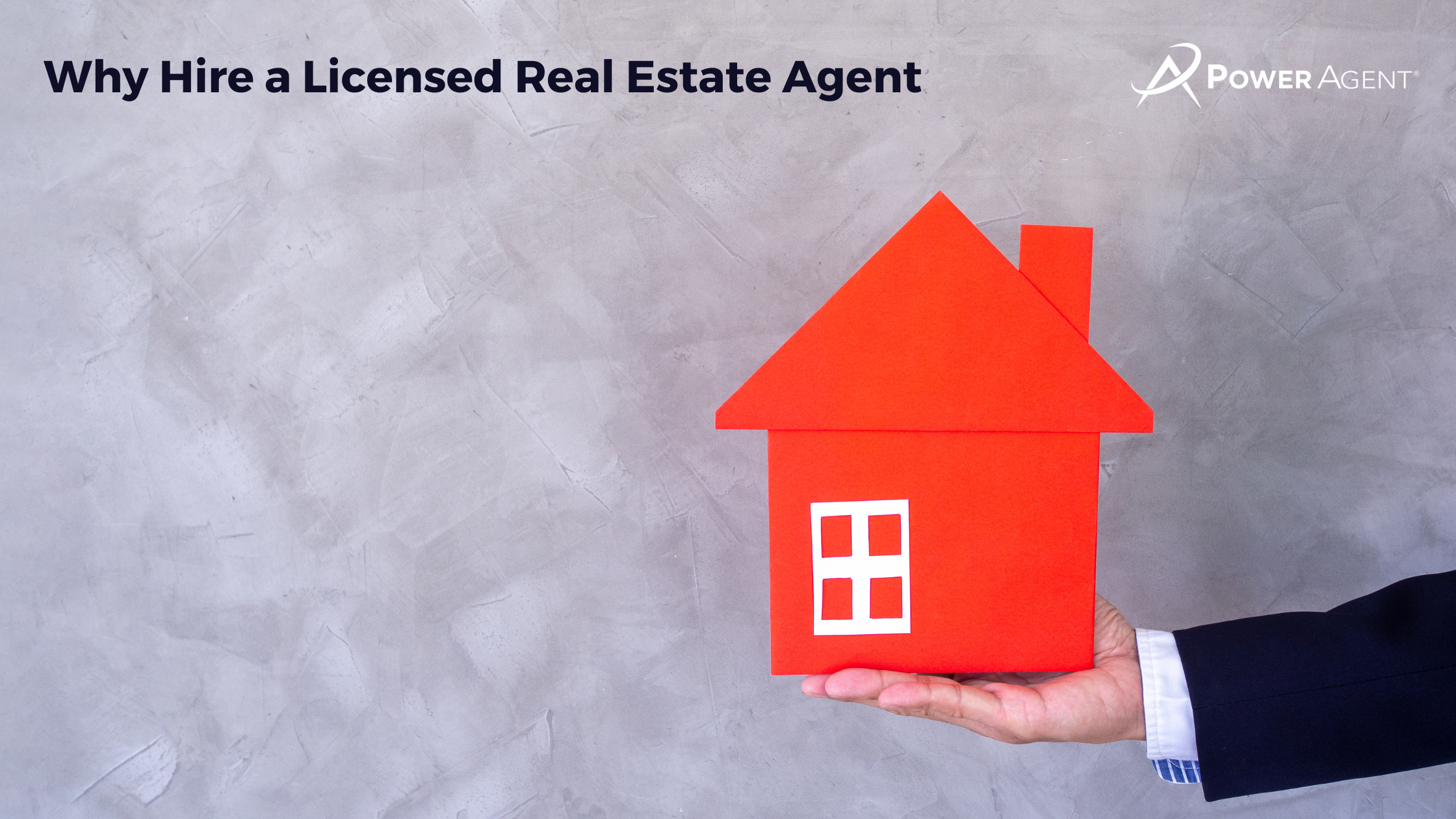 August 4, 2022
Why Hire a Licensed Real Estate Agent
The recent news about OpenDoor being fined for misleading customer practices shines a very real and important spotlight on the value of hiring a real estate agent.
Before putting your home on the market, it is more vital than ever to speak with a LICENSED Real Estate Professional. Why? Because a LICENSED Agent has a legal fiduciary responsibility to protect your interests, and the skills and training to do so. Unfortunately, some homeowners look at real estate agents as "just salespeople." In truth, they are the legal, ethical representative that protects your investment and interest much in the same way an attorney or CPA would. 
There are a lot of programs and platforms in the world that do not serve a homeowner's best interests. When you think about it, many of them come from an "investor" approach to real estate. Their goal is to get your home for the lowest amount of money so they can turn around and re-sell it for a high profit. The exact opposite is true when you hire a real estate agent. Your agent's goal is to get you the best possible price and terms for your property, and they are legally bound to do so. 
Related reading: Why Real Estate Agents are Essential for a Trouble Free Real Estate Transaction 
Related Reading: Investopedia – 8 Reasons To Choose a Real Estate Agent Over a "For Sale By Owner"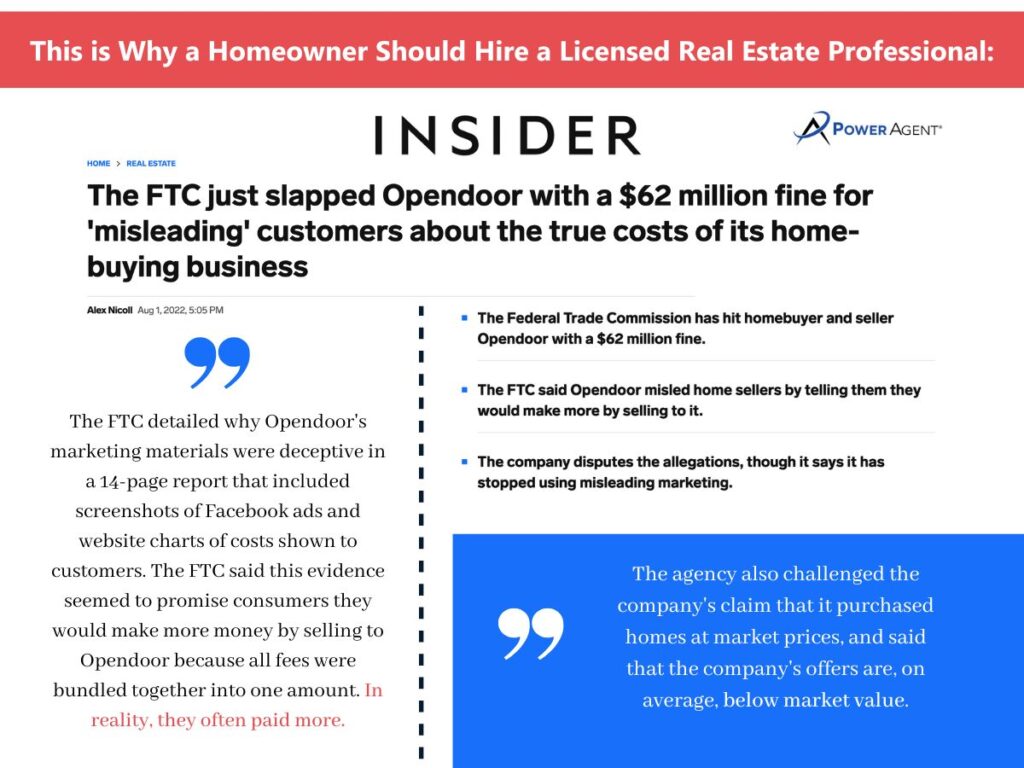 What Makes a Real Estate Agent Worth Their Weight in Commission?
When selling your home, consider these 5 top reasons to hire a real estate agent in today's market:
They offer pricing expertise for changing markets

– A licensed real estate agent has access to information that buyers and sellers don't. This means they can see what homes are selling for and have the education and training to be able to suggest a price for your home that will get it sold quickly and for the best price. Where iBuyer companies will lowball their offer as much as possible, an agent will know where to price your home to get you the most.

They can expertly negotiate in a world of savvy buyers

– A real estate agent knows both sides of the transaction, what buyers want and what sellers want, and will negotiate the best terms for you while still trying to make the buyers happy so everyone can walk away feeling like they won. According to the

National Association of REALTORS®

, homeowners that sell with a licensed real estate agent get $60,000 to $90,000 more for their home than they would have gotten if they sold on their own! iBuyers are looking out for their own interests and will take advantage of buyers and sellers.

They understand "legalese"

– I don't know about you, but when I hear legal speak, my head starts going in circles!

A licensed real estate agent understands what it means and can guard you against anything that will be detrimental to your property's sale. 

You don't have this kind of representation with an iBuyer, who has the advantage when a homeowner finds the legal talk confusing and chooses not to read it. This is detrimental to the homeowner, who may now get less for his home than he bargained for.

They are your personal home-hunters

– A licensed real estate agent is familiar with available homes, so when you explain your "must have" and "nice to have" lists to an agent, they are already thinking about properties you might like. They take on a personal approach and do the hunting and searching so you can go about living your life! Purchasing with an iBuyer is more on the end of "Buyer Beware" as you search through their database of homes, hoping to find one that you like.

They are an objective party

– While homeowners can be blind to problems with their own homes or are selling and making decisions based on emotion, mistakes can happen and can cost the homeowner a lot of money trying to correct that mistake. An agent can alert you to potential problems or suggest means to negotiate around them where an iBuyer simply knocks money off their offer to compensate for repairs needed, often far more than the actual repair would cost (and because many homeowners didn't read the legal talk, there's nothing they can do about it).

 
Related reading: How iBuyers Dupe Unsuspecting Homeowners 
About Your Author Darryl Davis, CSP, Speaker, Coach, Author  
Darryl has been spoken to, trained, and coached more than 100,000 real estate professionals around the globe. He is a bestselling author for McGraw-Hill Publishing, and his book, How to Become a Power Agent in Real Estate, tops Amazon's charts for the most sold book to real estate agents. His real estate training system The Power Program®, has proven to help agents double their production over their previous year. Darryl is currently hosting weekly free webinars to help agents navigate the new real estate reality. Learn more at www.DarrylSpeaks.com/Online-Training.