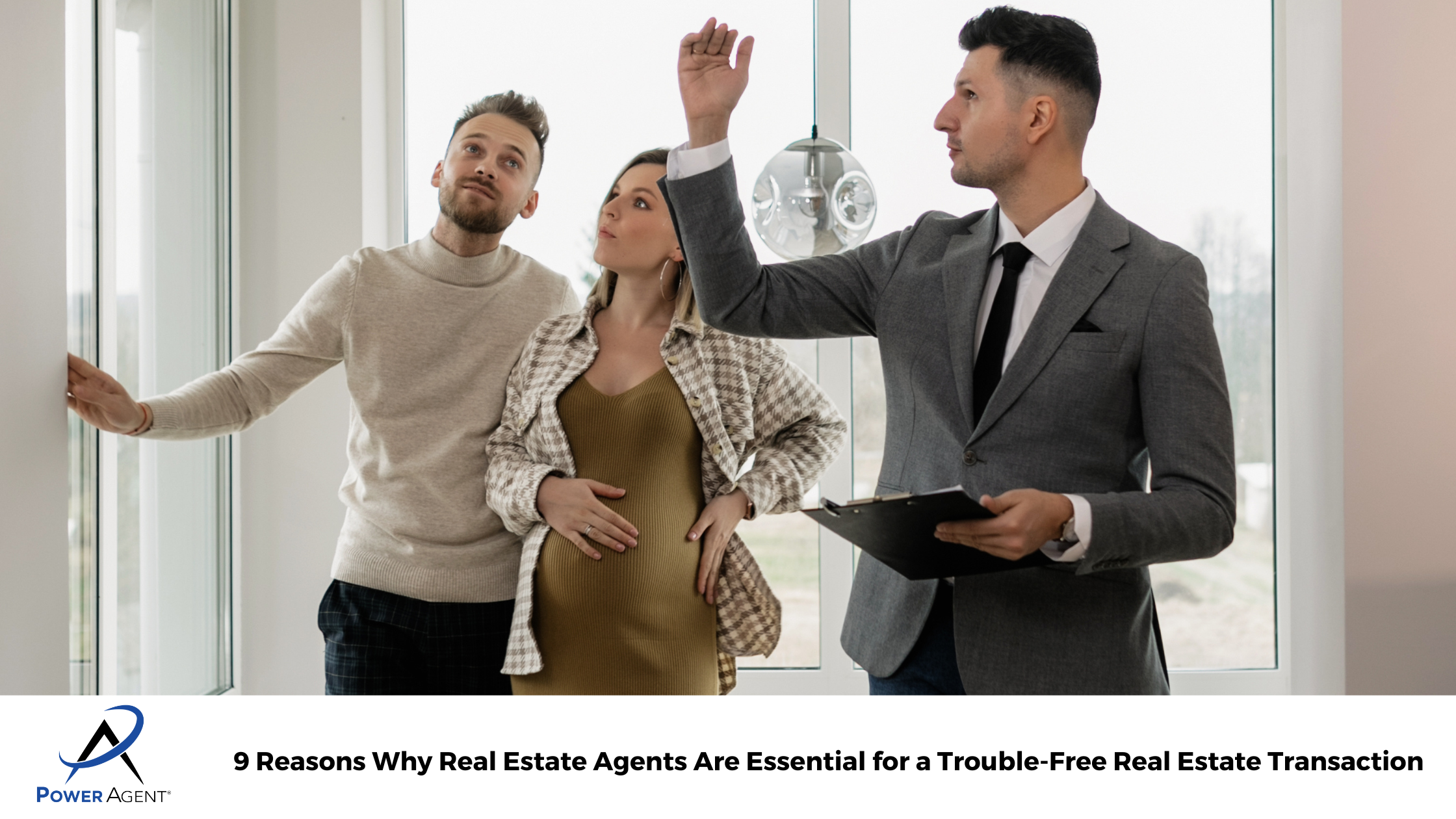 November 6, 2021
9 Reasons Why Real Estate Agents Are Essential for a Trouble-Free Real Estate Transaction 
Real estate is everywhere. Here's why it's important to understand the essential value that real estate agents bring to the real estate transaction.
Buying or selling a home should be an exciting time — you are moving onward and upward into the next stage of your life! It should be thrilling, but it can also be very stressful, particularly if you are considering selling or buying without the help of a real estate agent. You might be skeptical…you might even be thinking, "What makes a real estate agent so essential for something I can do myself?" Let's dive in and see! 
One: A real estate agent is a versatile support system through the whole transaction
Real estate agents know how to handle every part of the real estate transaction from the first "Nice to meet you" to "Here are your keys!" When you choose to hire a real estate professional, you are joining over 91% of the population who did the same thing when they decided to buy or sell their home. That's right, over 91% of the population knew they would experience a great peace of mind knowing a trusted professional was at the helm. Unlike many iBuyer or Discount Brokerages, you can know that your real estate pro will have your back at every minute. 
Two: A real estate agent can act as a "translator" for all the complicated terminology and legalese
Let's face it, not many people understand all the legal terms and real estate lingo that gets used on a daily basis, and a real estate agent can explain and describe the clauses in lay terms so that everyone can understand what's happening. Nobody likes to feel dumb and having someone on your side to whom you can ask questions is important, especially when it's about a transaction as large as the purchase or sale of a home! An agent can give you clarity as needed. 
Three: A real estate agent has access to information that homeowners don't
It's not exactly Top-Secret spy intel, but every real estate agent has access to the back end of the Multiple Listings Service and other databases and sources of information that you don't — these tools help them serve your needs best. Whether it's looking at homes in a specific area, or looking at past sales in a certain market to guide them in understanding the current housing market in your area, they have access to information that the consumer doesn't. This is why homeowners that want to sell on their own have trouble pricing their home — they don't even know how much their home is worth without talking to an agent. This guesswork often results in thousands of lost dollars on the sale of their home, and more than enough to cover the cost of commission. 
Four: A real estate agent can offer personalized services
An agent worth their weight in gold knows how to personalize their service and coaching just for you. From studying the market comparables to estimate the worth of your specific home with all its unique features to creating a targeted marketing strategy to get your home sold to searching the massive list of homes for sale with your wants and needs in mind, every move they make is to help you to the best of their ability.  
Five: A real estate agent is your personal home hunter
Remember what I just said about searching the massive database for homes? I wasn't kidding. After spending some time talking to you about your "Must-Have" list and your "Nice-To-Have" lists, they will comb through every database to find homes that will suit your specific needs in the area you would like to live…plus several alternatives to consider. They also have access to homes that haven't even hit the market yet, so they can act quickly when your dream home pops up and get you in the door first. 
Six: A real estate agent is your trusted advisor with important insights into the market
Real estate agents take the time to understand what your goals are with buying or selling, and while they don't make the decisions for you, they strive to lift the fog of confusion to present you with all your options so you can make an informed decision. They understand the intricacies of the housing market and how various factors affect it, and the purchase or sale of your home. They can provide you with an in-depth market analysis for your home, neighborhood, and city so that you can be confident in listing your home, no matter how crazy the market might be.  
Seven: A real estate agent can negotiate like a champion
We've all seen hostage negotiators in the movies, and real estate negotiators have the same ability, though the environment is a lot less stressful, thankfully! A great real estate agent has a duty to you to serve in your best interests, and they will fight to get you the best deal and the best price. Real estate agents are excellent at a lot of things, but negotiating for you is where they really shine.  
Eight: A real estate agent offers Educated Experience and expertise
Real estate agents have to be licensed by the state, but that isn't where their education ends. In fact, a great agent continues to educate themselves though coaching programs (like the Power Program®), and staying on top of building their skillset and reading A LOT to keep up with market trends and predictions. The learning never ends, and experience is a valuable teacher. 
Nine: A real estate agent gives you peace of mind
The majority of buyers and sellers find the home buying process stressful, and for good reason! The stakes are high, and a simple mistake can have dire consequences. Working with a real estate agent gives you peace of mind because they know this process backwards, forwards, side-ways, and upside down. From the listing appointment right through to closing, they are fighting to help you achieve your goals. 
Real estate agents are an essential part of the real estate transaction, and because they live and breathe real estate, you couldn't ask for a better pro to walk you through the process from start to finish! 
About Your Author Darryl Davis, CSP, Speaker, Coach, Author  
Darryl has been spoken to, trained, and coached more than 100,000 real estate professionals around the globe. He is a bestselling author for McGraw-Hill Publishing, and his book, How to Become a Power Agent in Real Estate tops Amazon's charts for most sold book to real estate agents. His real estate training system The Power Program®, proven to help agents double their production over their previous year. Darryl is currently hosting weekly free webinars to help agents navigate the new real estate reality. Learn more at www.DarrylSpeaks.com/Online-Training.