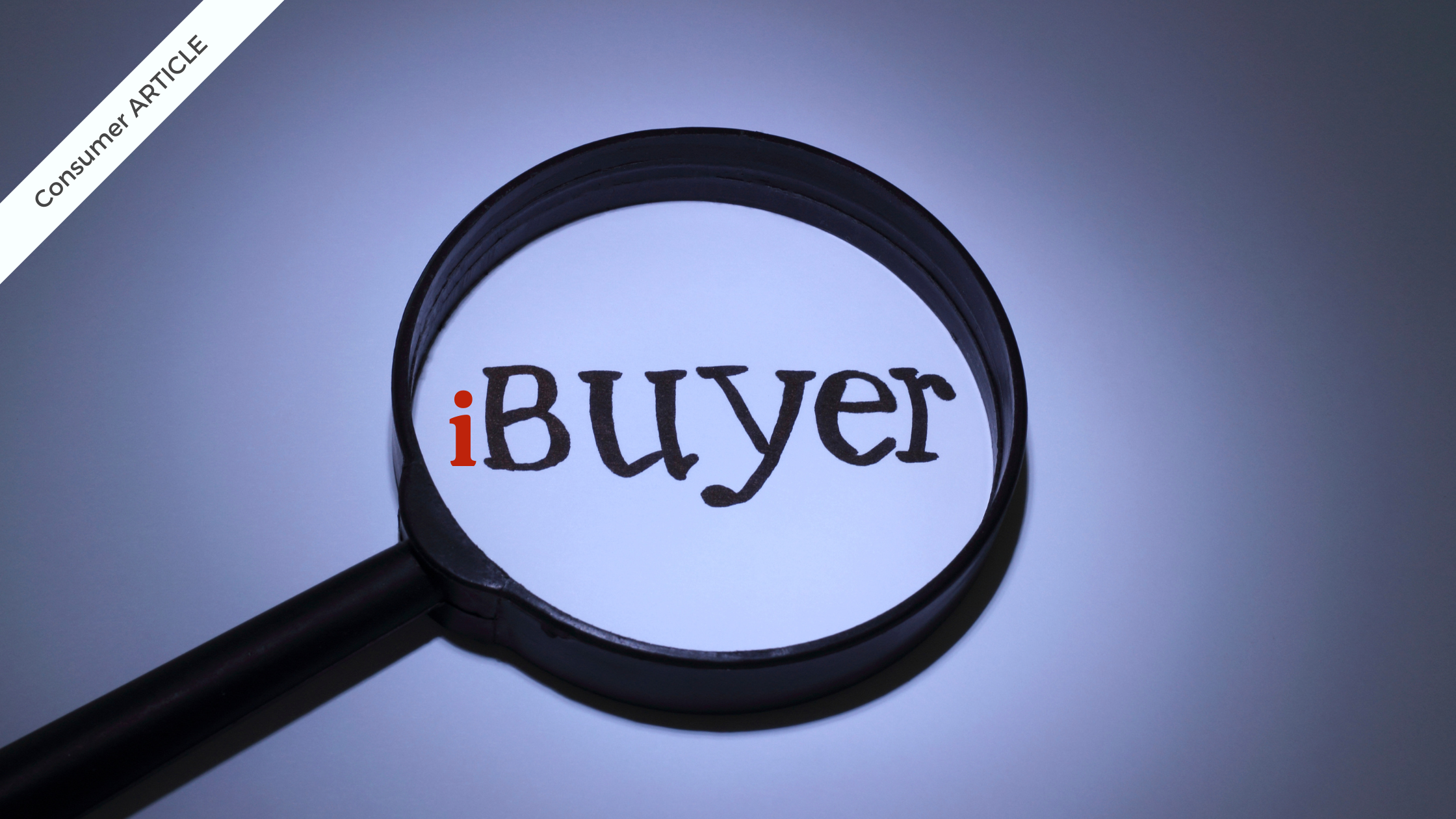 October 7, 2022
Why iBuyers Have a Conflict of Interest In the Real Estate Transaction
The iBuyer process is simple, quick, and easy-looking…on the OUTSIDE. In reality, ignorance of how iBuyer companies work can cost you dearly. This article discusses fiduciary duty and the conflict of interest that can affect the sale of your home to iBuyers.

 
The idea of selling your home quickly, easily, and without any hassle seems great, which is why homeowners will turn to iBuyer companies. However, there are many things you might not know about iBuyers, which is why it's so important to carefully read their terms and conditions and understand exactly what it is they do, and how it could impact you and the sale of your home.   
What iBuyer Companies Do (and Don't Do)  
We decided to look at what these iBuyer companies promise and visited all of their websites. The more we read, the more we can tell you for a fact that what they imply is not reality. In fact, many of their "perks" are detrimental to homeowners!   
Related reading: iBuyer Beware: How iBuyers Dupe Unsuspecting Homeowners  
In August 2022, Opendoor was fined $62 million dollars for false advertising. They misrepresented market projections and repair costs, as well as what a homeowner would get for their home in comparison to selling with a real estate agent. A statement made in the complaint says, "In fact, the vast majority of consumers who sold to Opendoor lost thousands compared to what they would have realized in net proceeds from selling on the market because Opendoor's offers have been below market value on average and its costs have been significantly higher than what consumers typically pay."  
Related reading: Federal Trade Commission – Home economics: $62 million FTC settlement addresses Opendoor's alleged misrepresentations to homeowners    
The painful truth for homeowners is this: iBuyers aren't there to be your friend. They are a buyer, and they are committed to paying you (the seller) as little as possible for your home.     
As home flippers and investors, they are looking to make a profit by buying low and selling high, despite what they might say. Unlike real estate agents, they aren't going to try and get you the highest amount for your home; they want to pay the least possible amount so they can get the biggest profit when they turn around to sell it.      
Fiduciary Duty and Conflict of Interest  
We all know the adage, "Have your cake and eat it too." This is said when there are two desirable options, but they are mutually contradictory. These iBuyers claim to represent your interests whilst also representing their own, but we know that's impossible. This is where fiduciary duty comes in.  
Fiduciary duty is defined by Legal Dictionary as "a relationship between two individuals that requires one individual to act in the best interests of the other, often financially."     
In the real estate industry, we have a Code of Ethics that says: "When representing a buyer, seller, landlord, tenant, or other client as an agent, real estate agents pledge themselves to protect and promote the interests of his or her client. This primary obligation does not relieve the real estate agent of the responsibility of dealing fairly with all parties to the transaction." iBuyers are not upholding the Code of Ethics because they don't represent the seller's best interest; they are only looking out for their own. Clearly, when it comes to fiduciary duty, iBuyers have a large conflict of interest, but you won't find that in any of the fine print.  
How This Impacts You 
What does that mean for you? There are two options: You can sell your home through the iBuyer system with your eyes open and trust that your experience will be as good as they promise, or you can hire a real estate professional whose fiduciary duty is to you and you alone. They will be able to negotiate on your behalf to ensure that you get the most money for your home and the best terms.   
Real estate agents know how to handle every part of the real estate transaction, from "Hello, nice to meet you" to "Here are your keys! Congratulations!" Over 91% of the population in 2021 chose to work with an agent rather than sell on their own or sell to an iBuyer. They decided to put a trusted professional at the helm who would protect their interests. Unlike many iBuyer or Discount Brokerages, you can know that your real estate agent will have your back at every moment.   
Related reading: Why Real Estate Sellers Should Never Sell Their Home to iBuyers   
Related reading: 9 Reasons Why Real Estate Agents are Essential for a Trouble Free Real Estate Transaction     
About Your Author Darryl Davis, CSP, Speaker, Coach, Author, and Real Estate Expert  
Darryl has spoken to, trained, and coached more than 100,000 real estate professionals around the globe. He is a bestselling author for McGraw-Hill Publishing, and his book, How to Become a Power Agent in Real Estate, tops Amazon's charts for the most sold book to real estate agents. His real estate training system, The Power Program®, has proven to help agents double their production over their previous year. Darryl is currently hosting weekly free webinars to help agents navigate the new real estate reality. Learn more at www.DarrylSpeaks.com/Online-Training.