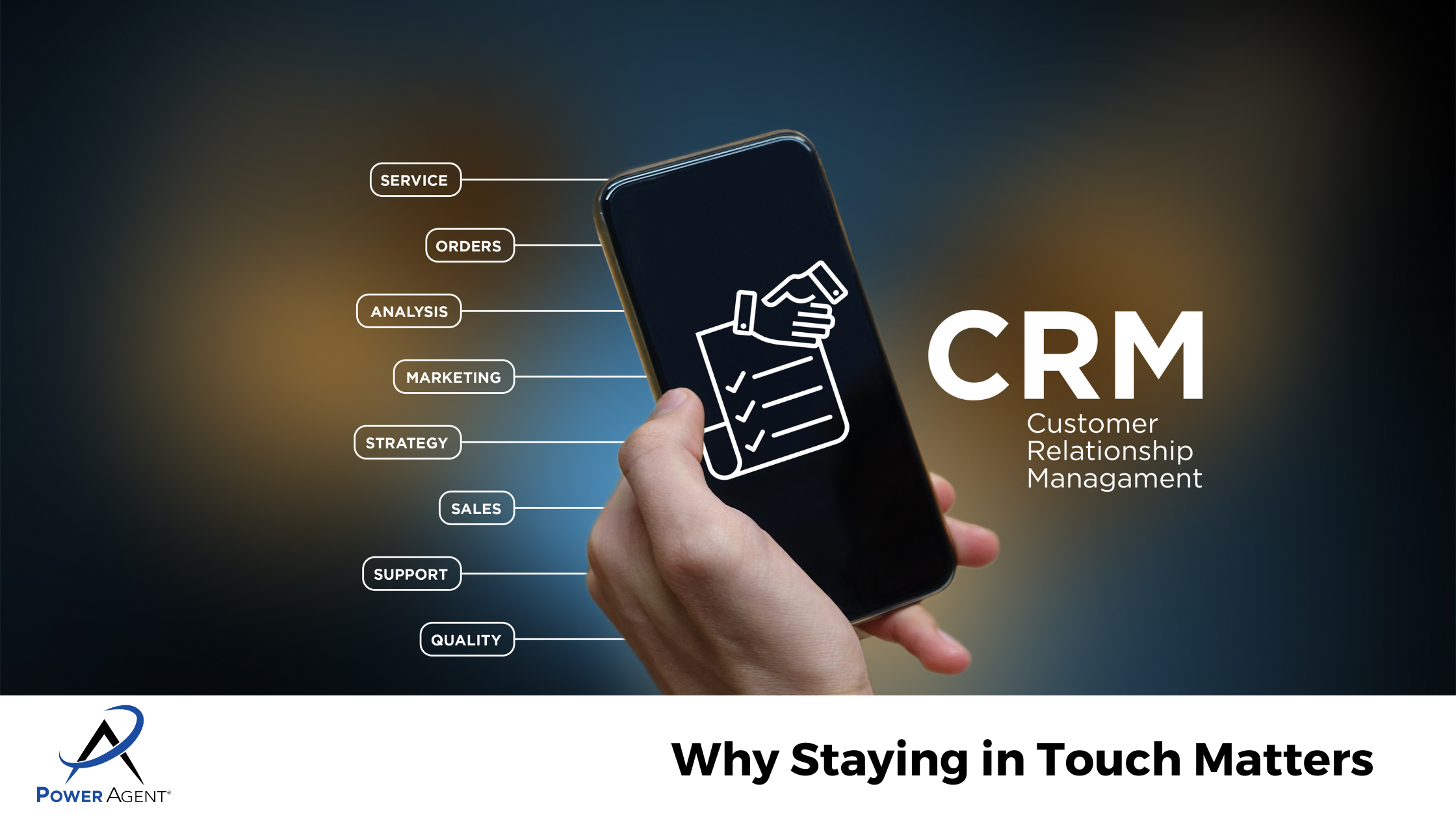 January 24, 2023
Why Staying in Touch Matters
It's not up to your clients to remember you, it's up to you to maintain the connection.
According to a study by National Association of REALTORS©, the average home buyer plans to stay in their home for at least 10 years – a fact most real estate agents are painfully aware of. This fact may cause you to wonder, what is the point of keeping in touch with past clients if they don't intend to move for over a decade? Isn't this a lot of work for little to no return? Fair questions, but actually quite incorrect.
In the same study, it was found that 86% of sellers found their agent through a referral or used an agent they had worked with before. You want to be part of that market. But, the only way to do that is to make sure people remember you! A client can't refer you if they have forgotten your name, and they won't work with you again if they have lost your contact information. Buying or selling a home is stressful enough. Most people would rather work with the same agent again and save one hassle in the process. So how do you keep in touch without adding a lot of work to your already busy schedule?
How to Keep in Touch
Remember Special Occasions
There are lots of simple ways to keep in touch with your past clients (and prospects!). One great way is to remember birthdays and move-in anniversaries. As soon as you have this information, add it into your CRM database and set a reminder. With the Power Builder CRM, you can even set it up so as soon as you enter these dates a reminder is automatically generated in your calendar. Right away, you have two opportunities to reach out and remind clients and prospects you are there and you care.
Send Monthly Newsletters
Another simple way to stay top of mind with your contacts is through a monthly newsletter. This doesn't just remind people of who you are. It also positions you as an expert in all things home- and real estate-related. You can build this yourself, or use the Power Builder's pre-written monthly eNewsletter to save you time. Each month, we have real estate experts write three new articles, and we format them into a beautiful (and mobile-friendly!) eNewsletter format. You can customize as much or as little as you want, and then just send to your database! This provides your contacts value, while also keeping yourself in their minds.
Set Up an Activity Plan
You can also keep in touch in more direct ways if you know a past client or prospect has the intention of buying or selling within a certain timeframe. Met a young couple who are currently renting, but hoping to buy a home in the next 6 months? Set them up on an activity plan! Power Builder CRM has several of these pre-written within the database.
All you have to do is assign them to the contact, the rest is pretty much done for you. At certain time intervals, an appropriate email will be sent to the contact, once again positioning you as the caring, knowledgeable professional you are. These activity plans even include reminders to phone your contact at specific points in time with a suggested topic for discussion. Could it get any more straightforward?
Conclusion
Now you know why keeping in touch with past clients and prospects is so important. You also have three easy and effective ways to get it done without getting overwhelmed. Using a CRM like Power Builder CRM makes it even easier. Get ready for the referrals and repeat business to start coming in, and for you to be more successful than ever before.
---
---
Get the latest real estate training tips delivered to your inbox!
Power Agents, if you don't have a real estate CRM at the moment, you can start your FREE 30-day trial of The Power Builder CRM! The best part of it all? You can take advantage of all of the above benefits, for a full 30-days! Give it a shot!
Not yet a Power Agent®? Click here to learn more about how you can access hundreds of marketing, prospecting, and objection handling tools – live weekly coaching, podcasts, webinars, and more!
Need help? Contact our team today at (800) 395-3905!