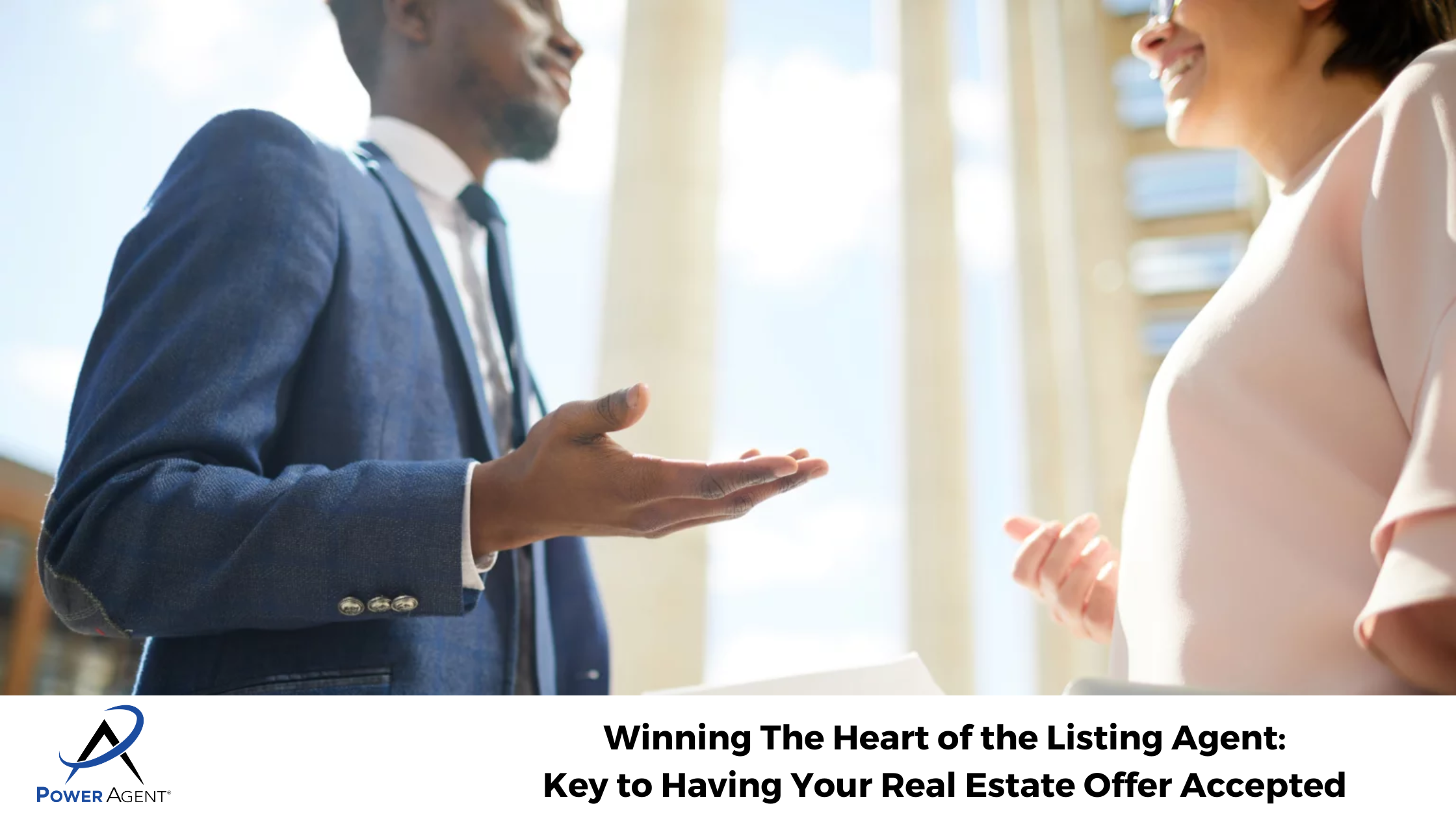 May 29, 2021
Winning The Heart of the Listing Agent: Key to Having Your Real Estate Offer Accepted 
Powerfact:
Getting your real estate offer accepted amidst fierce competition isn't impossible, because the price isn't the only deciding factor – it's all about the terms.
By Real Estate Coach and Speaker Darryl Davis, CSP 
We don't have to tell you how crazy the housing market is right now, and we certainly don't have to explain how some issues that have only ever been rare occurrences (up until last year) have become commonplace, and many of the typical ways of doing business have gone by the wayside as our industry adapts. 
Agents everywhere are bewildered, trying to help their buyers into a home by putting together offer after offer, and trying (and often failing) to beat all the other offers that are considerably more than asking price! Many of our Power Agents® are managing multiple real estate offers, and have written nine or ten different offers for the same buyer, offering up to $60,000 more than asking and including a $10,000 appraisal gap, and still losing out!  
So, what does that mean for agents struggling to make offers more attractive when the buyers are already offering the most they can afford? 
Price Isn't Everything
Sometimes, the best offer isn't necessarily the highest offer. It can include other terms like flexibility in possession date, or a higher initial deposit, offering to pay for certain expenses, or having fewer contingencies. Essentially, it boils down to finding other terms that would be attractive to the seller — it's all about winning the heart of the homeowner and the listing agent.  
Most offers hitting the tables of homeowners are coming from potential buyers who are single-minded — the highest offer will always win. They are all offering the same things, which leaves only the price as the differentiating factor.  
The seller is going to (probably) listen to the advice of their real estate agent, so yes, most of the time, the one offering the most money will win, BUT that doesn't mean your offer can't compete with those. It's time to get creative! Take advantage of our "Multiple Offer Negotiation Guide" to ensure that the listing agent hands YOUR offer to the seller, saying, "This is the offer you should accept", so let's talk about how to make that happen.
How Do You Win 
the
 Heart 
of
 The Listing Agent?
Winning the heart and mind of a listing agent all comes down to making them the MOST comfortable with your offer. Choose terms with care and tailoring them to the sellers in order to be the most appealing so that there is more than just the price to consider. Here are a few other suggestions to help that listing agent feel secure and confident with YOUR offer more than anyone else's: 
It can be as simple as starting off with a phone call to the listing agent to say something like this: "I know you've got a lot of offers, but I have to tell you about these buyers. I hope you keep this in your heart when you talk to the seller about th

is offer

,

 and who is making it

." 

You need to humanize

 and validate

 the 

buyers

 

so they aren't just names on a page, they are people with hopes and dreams

. Tell the listing agent 

about their background, how long they've been looking, about their family, about their reasons th

is

 house

 is their top choice, or is needed for its proximity to certain services

.

 
Have the loan officer that

 dealt with your buyers and

 gave the

m

 the commitment letter phone the listing agent to 

validate and explain the financial worthiness of the buyers

, and why the listing agent can be confident in choosing them.

 
Talk to the listing agent and tell them that 

the buyers will make TWO mortgage applications

: one with their own 

moneylender

 

where

 they got their commitment letter from, and a 

moneylender

 of the listing agent's cho

osing. The

 listing agent may have someone they prefer working with

, 

and would

 

appreciate the

 security that between the two 

moneylenders

, the financing is all but a certainty! Yes, this will cost more money for the buyer, but it's one of those little nuances that other agents aren't having their buyers do

.

 
Request that you 

present your buyer's offer to the homeowners yourself

. Yes, you may have some listing agents that don't like this, but if you request it (especially if you feel that your buyer's offer isn't going to be honestly considered), the listing agent is legally bound to honor that request. This puts you in front of the seller to valid

ate and humanize your sellers in the best light

.

 Real Estate Magazine outlines some 

valuable reasons

 why the Buyer's agent presenting the offer in person is a service to the seller.

 
If your offer is just like all the other offers, why would the seller choose anything but the highest price? The keys are to make your offer stand out by offering terms that will be attractive, and to make the listing agent comfortable with telling the sellers that your offer is their best choice. 
For more suggestions on other ways you can sweeten the deal, check out The Balance's article: "10 Tips for Writing a Great Purchase Offer in a Seller's Market" 
What's Next?
Are you ready to start taking things to the Next Level®? Start building up your business today by collecting reviews to highlight your talent and showcase your skills! 
Power Agents®, check out the "How To Get Your Offer Accepted In Today's Crazy Real Estate Market" in the Webinars-On-Demand section of the Classroom. Whether you need a boost of confidence or empowering strategies, Darryl will help you get your offer accepted, no matter how fierce the competition! 
---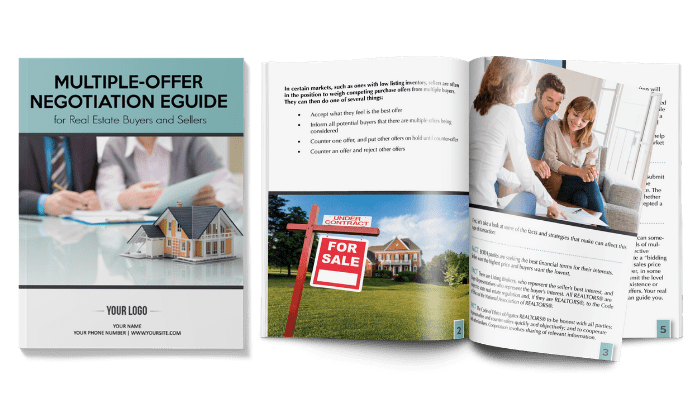 Get the Darryl Davis Newsletter!
Not yet a Power Agent®? Did you know that for LESS than the cost of a Starbucks coffee, you can have access to hundreds of marketing, prospecting, and objection handling tools – live weekly coaching, podcasts, webinars, and more?   
Start your Power Agent®  trial and have total access to every tool we have including letters, dialogues, training tips, webinars on demand, eGuides, and marketing tools for just $5. 
Contact our team today to sign up or get the answers you need: (800) 395-3905!